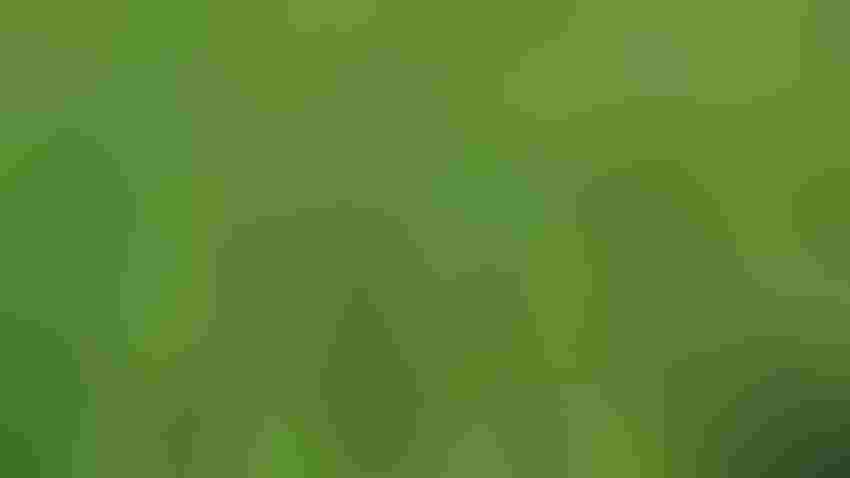 EYE OF BEHOLDER: How much this land would bring at auction depends on many things, including location, soil types and who lives near it.
Tom J. Bechman
Headed to a farm one Monday morning, chatter on a talk radio show caught my attention. They were talking about farming — specifically, escalating land prices.
I cringed. When non-ag people talk about agriculture, it often doesn't end well for farmers.
Fortunately, the host was reasonable, and the guest, Gerry Dick with Inside Indiana Business, is a professional. His report indicated Indiana land values are up 23%. You can't argue with that — it's a fact.
Indiana real estate experts R.D. Schrader and Howard Halderman, both speaking at the Purdue Top Farmer Conference in January, acknowledged that type of increase or more from mid-2021 through the end of 2022. Prices are still strong, although Halderman notes sales are becoming more variable. If it's prime farmland, there's still a strong market.
In fact, Schrader sold 121.3 acres of cropland in far eastern Allen County, not development land, for $19,984 per acre on Feb. 3.
"It's rare to see prices in the $20,000 range with all the serious competition coming from local operators," he says. "We had investors in the room, but they dropped out quickly as bidders focused on the farm as an entirety."
Two days earlier, Halderman's company sold 60 acres in three tracts in rural Johnson County for just under $16,000 per acre, still a good price. These tracts had some "hassle" issues, such as a floodplain, creek and several non-tillable acres. Factors like that tend to lower the price, sometimes considerably, Halderman says.
Valid comments
Back on the radio, Dick made two comments that I hoped the non-farm audience understood. "Crop prices farmers receive are up, and that's driving land prices," he observed.
Second, and perhaps most telling, was this comment. "When you're talking land prices, a lot of it is on paper — it's what the market says it's worth," he said.
Herein lies the rub: Are high land prices a positive or a negative? If non-farmers perceive that farmers suddenly are getting rich due to a run-up in land prices, it could have negative connotations for how consumers and non-farmers view agriculture. The trickle-down effect could show up in how non-farmers decide issues up for debate locally, on the state level or federally.
The "paper tiger" comment gets to the heart of it. You only cash in on high land prices if you're selling land, and only a tiny fraction of Indiana's crop acres are for sale at one time. In fact, limited inventory keeps prices higher, according to the experts.
If you're on the early side of your farming career and wanting to buy land, higher prices make competing tougher, even if you have more income from better crop prices. And if you're buying land to hold a farm together that heirs want to sell, you may have to borrow more to do it.
For most of you, by far, who are neither buying nor selling, other than indirectly affecting cash rent, it may boil down to those numbers on paper. You may look like you have more assets on paper, but has your ability to cash-flow really changed?
It's a complicated, multifaceted issue. I'm just thankful that there are still professionals in the media business who are fair to agriculture. I kept my pickup on the road all the way through the radio segment.
Subscribe to receive top agriculture news
Be informed daily with these free e-newsletters
You May Also Like
---