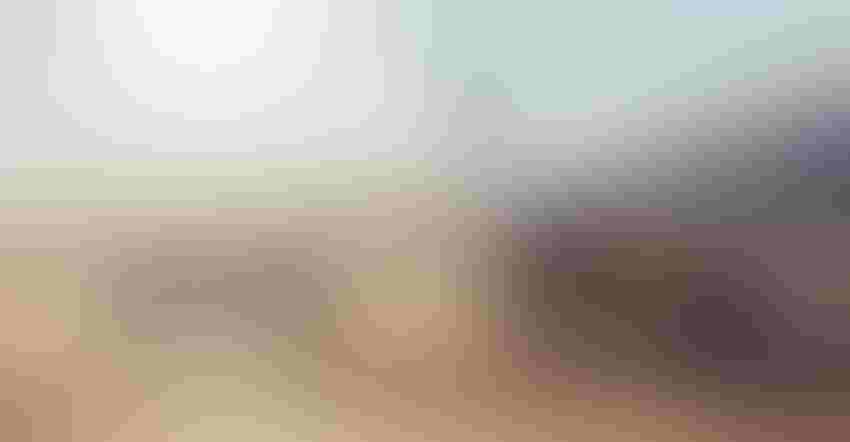 Note: This article is part five in a series of articles describing some of the hedging blunders I have seen over the years. By definition, a hedge is a market position in a market off-set by opposite position in different market. Often, what starts out as market risk reduction program becomes a very high stakes speculation position.  
At least seven airlines do hedge a percentage of their fuel costs. Southwest Airlines and Cathay Pacific have been the most aggressive jet fuel hedgers. Southwest has been wildly successful with their fuel hedge program, but CP's hedge program has been a dismal failure.
CP's hedging program lost $16.24 billion 2016 through 2019. Were it not for those hedge losses, CP would have made a profit of $18.4 billion in those same years!
Gary Kelly joined Southwest in 1986. In 1993, Gary became Southwest's Chief Financial Officer after he proposed the first electronic ticketing system and a hedge program for fuel. Southwest's fuel hedging program prior to 1994 was buying call options, which worked very well during the first Gulf War.
Southwest's hedging success
Even though fuel prices declined sharply after the war's end, call options had become so very expensive by 1994, that Gary knew a different hedging program was needed, as jet fuel was the number two expense item for all airlines. Gary reached out to Barry Siler, CEO of Kodiak Fuels, seeking advice on how to launch a well-thought-out jet fuel hedging program.
Some carriers didn't view buying price insurance a priority, especially when capital could be used for new technology, more airplanes and television ads. Southwest took a different track, locking in with futures a modest 20-30% of its anticipated fuel needs just three to six months out when the fundamentals and technical outlook justified the hedge rather than blindly follow the "trends of the hour" (emotions).
Quarter after quarter over the next four years, the hedges performed so efficiently that Southwest created a longer-term fuel hedge program in 1998. Southwest felt locking-in extended fuel cost protection when the market conditions justified it might provide Southwest the ability to grow during an economic downturn as rivals would certainly falter.
Southwest's timing proved to be serendipitous, roughly coinciding with a deepening financial market meltdown across Asia and Russia in the late 1990's. Oil prices hit $11 a barrel and jet fuel was 35 cents a gallon. Southwest loaded up multiple years' price protection with crude oil futures contracts, which yielded huge profits when oil prices rebounded to $26 a barrel in December 1999 and then $37 in September 2000. 
Flexibility is key
For long-term hedging programs, flexibility is the key. Just because fuel at 35 cents a gallon works great now and maybe for the next three years, when people quit flying, as they did after the 911 attack and during the pandemic of 2020 and 2021, free jet fuel is too expensive because it has to be stored until it can be used. Southwest was quick to recognize the drastic change in demand and flipped their hedges from long to short to cover their fuel inventory.
VeraSun Energy was frozen in fear after it bought six months' worth of corn at the end of June of 2008 and rain began falling in Iowa a few days later. Who did not know corn prices would decline from $8 with rain in the Corn Belt? Fortunately for Southwest, they understood air travel was going to be near zero after 911 and very slow during the Great Recession of 2009-09.     
Southwest Airlines had a net profit for an incredible 47 consecutive years ending in 2019. It was not until people were essentially not allowed to fly for more than a year in 2020 and 2021 that Southwest had an operating loss for the first time in its history.
Cathay Pacific's management blamed the stiff Asian competition for the company's losses 2016 through 2019. Actually, CP was making a great operating profit and blowing the profit trading futures.
Takeaway lessons
Why did CP lose so much money hedging fuel costs and Southwest made so much money hedging fuel costs?
Cathay Pacific was trying to make money trading futures, not by locking in fuel price when the facts justified it as part of the overall business plan. CP was speculating, only looking at the price action with emotion instead of the price in relation to their business.  
When any commodity's price makes a multi-year or all-time high, "everyone" thinks it will continue higher. And everyone wants to buy it. Maybe the price will continue higher for a while, but how much money can users make paying $8 for corn, $18 for beans and $12 for wheat?   
We all need to work hard every day to keep emotions at a minimum when it comes to hedging.
Wright is an Ohio-based grain marketing consultant. Contact him at (937) 605-1061 or [email protected]. Read more insights at www.wrightonthemarket.com.
No one associated with Wright on the Market is a cash grain broker nor a futures market broker. All information presented is researched and believed to be true and correct, but nothing is 100% in this business.
The opinions of the author are not necessarily those of Farm Futures or Farm Progress. 
Subscribe to receive top agriculture news
Be informed daily with these free e-newsletters
You May Also Like
---