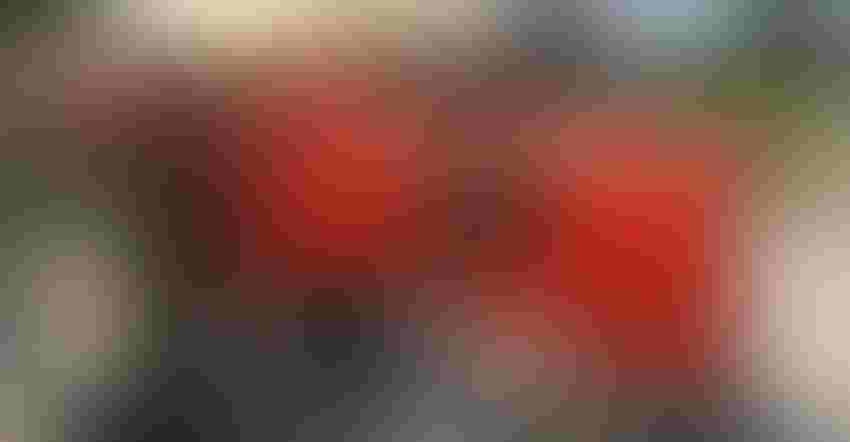 SHARP TRACTOR: This restored Allis-Chalmers 170 tractor belongs to Dick Kruse, Crawfordsville, Ind.
Tom J. Bechman
The Allis-Chalmers 170 sitting on the lot in Pioneer Village when the 2021 Indiana State Fair opened caught my attention. It was restored and polished, but that wasn't what caught me off-guard. I couldn't believe it was old enough to be considered an "antique" tractor — but it is. My dad bought an Allis-Chalmers 175 new in the 1970s, and I used it a lot. I later drove a 185 model for a neighbor.
This tractor is owned by Dick Kruse, Crawfordsville, Ind. He owns a stable of tractors of various makes, including older Minneapolis-Molines and some two-cylinder vintage John Deeres. Kruse is also active in securing and refurbishing items of interest for Pioneer Village at the Indiana State Fair.
The 170, 175, 180 and 185 Allis-Chalmers tractors came in after the D-Series and were midrange-horsepower tractors that were fun to drive because they featured both foot and hand clutches, like the D-Series. Technically, the hand clutch was a power director, which allowed you to stop the tractor or shift from high to low range without using the foot clutch.
The 170 model was made from 1968 through 1973, according to tractordata.com. The 175 model began production in 1970 and continued through 1980. The 180 was in production from 1967 through 1973, and the 185 from 1970 through 1981. The popular 190, which began the series, was made from 1964 through 1972. The 190XT, also popular, began in 1964 and was discontinued in 1971.
The 170 tested at over 47 hp at the drawbar and 54 hp at the PTO. These tractors were often used to run PTO implements, including feed grinders and manure spreaders.
Just over 9,300 Allis-Chalmers 170 tractors were produced. The list price for a 170 with standard equipment in 1973 was $6,887.
Subscribe to receive top agriculture news
Be informed daily with these free e-newsletters
You May Also Like
---