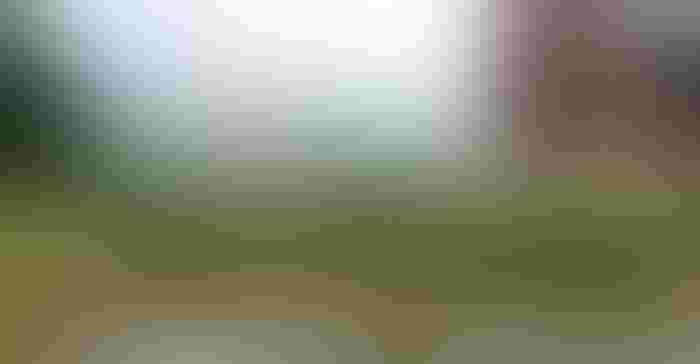 One thing I have never tried is growing vegetable plants from seed. I know a lot of gardeners grow some or all their plants for their garden from seeds, but that has never been something I wanted to try. I prefer to buy my pepper, tomato, broccoli, cauliflower, kohlrabi, eggplant, cabbage, brussels sprouts, butternut squash and cucumber plants at a local garden center or greenhouse.
My daughter-in-law Shelly O'Leary has been growing her vegetable plants from seed for more than 20 years. She says growing plants from seeds is as much an art as it is a science.
What is her secret to success?
"I learned how to not overwater my plants, which can lead to molding of the soil," she says.
Plenty of patience
Shelly is also very patient, which explains why she likes to start plants from seeds and I don't.
"A lot of people feel the need to get their plants in the garden by Mother's Day," Shelly says. "Instead of looking at a date on the calendar, I have a thermometer so I can read the soil temperature. I try to plant my tomatoes, peppers and cucumbers when the soil temperature is between 65 and 70 degrees F, which is usually around June 1 but after Memorial Day."
Shelly is a communications and outreach specialist for Professional Dairy Producers. She and my oldest son, Josh, live on a farmette in the town of Alto in the southwest corner of Fond du Lac County, Wis.
Fifteen years ago, Shelly invested in a small indoor greenhouse, which she keeps in front of the sliding glass door on the east side of her house. In addition to saving money buying seeds vs. plants, Shelly says there is another reason she likes growing plants from seeds.
"I like the process," she says. "Some winters are so long. This allows me to play in the dirt four to six weeks before I would normally be planting in the garden, and I like that."
She plants her seeds in peat pots, which can be planted directly into her garden. The pots are biodegradable.
Shelly grows several varieties of tomatoes, banana peppers, bell peppers, kohlrabi, cucumbers and zucchini from seed.
"I also plant a lot of flowers," she says. "I plant nasturtium, zinnias, chrysanthemums and sunflowers. This year I did something new. I started them into pellets and peat seed starter trays."
Three years ago, Shelly started growing her garden in two raised beds.
"It's so much easier to plant, weed, water and harvest my vegetables in raised beds," she says.
She also has an asparagus patch and rhubarb plants, and she plants pumpkin seed directly into her compost pile.
"The pumpkins do a good job of holding down the weeds because they canopy," she says.
She also plants bell peppers and eight tomato plants into big pots.
"The disadvantage of planting in big pots is I have to water them every day, but it does extend my garden," she says.
Tips for lots of tasty tomatoes
"I always plant a variety of tomato plants," Shelly says. "I usually transplant the tomatoes into the garden when they are 6 to 8 inches tall."
She has discovered that it's good to have a fan blowing on the young seedlings, which introduces the idea that they are going to get wind-hardy.
"Before I plant them in the garden, I set them outside for a couple of days so they get used to the wind," she says.
Shelly likes to pinch off the unnecessary branches on her tomato plants.
"I prefer to train my tomatoes to send all of their energy into producing fruit instead of foliage," she explains. "They need some foliage, but too much foliage can inhibit the production of fruit. Nipping off the unnecessary branches applies to pumpkins too, especially if you are trying to grow big pumpkins."
A couple of years ago she was having trouble with blossom end rot on her tomatoes.
"I found that I needed to apply gypsum for added calcium in the soil, which prevents blossom end rot. I sprinkle that on the soil by the time the tomatoes are producing fruit."
Shelly also directly sows lettuce, radish, beet and carrot seeds into her garden.
Gardening not only gives Shelly plenty of healthy vegetables to eat all summer, but it's also rewarding to be able to grow some of her own food, she says.
Come back next Friday and we will discuss 12 tips for growing lots of potatoes.
Comments? Email [email protected].
Subscribe to receive top agriculture news
Be informed daily with these free e-newsletters
You May Also Like
---