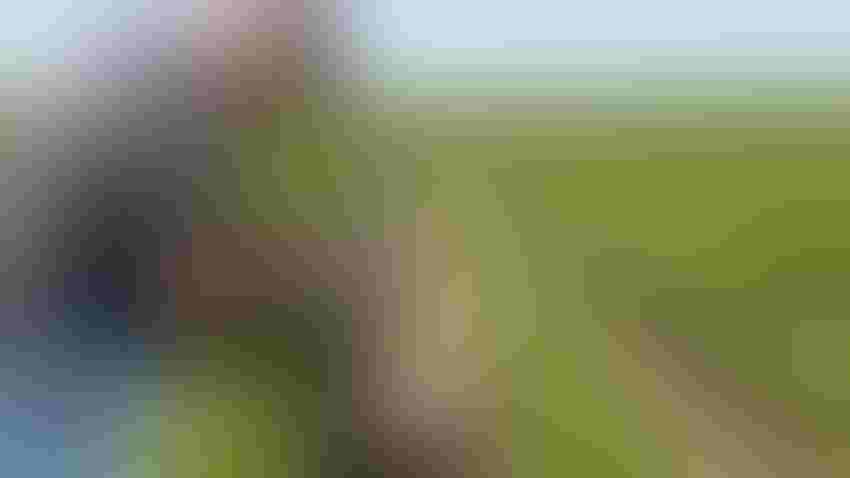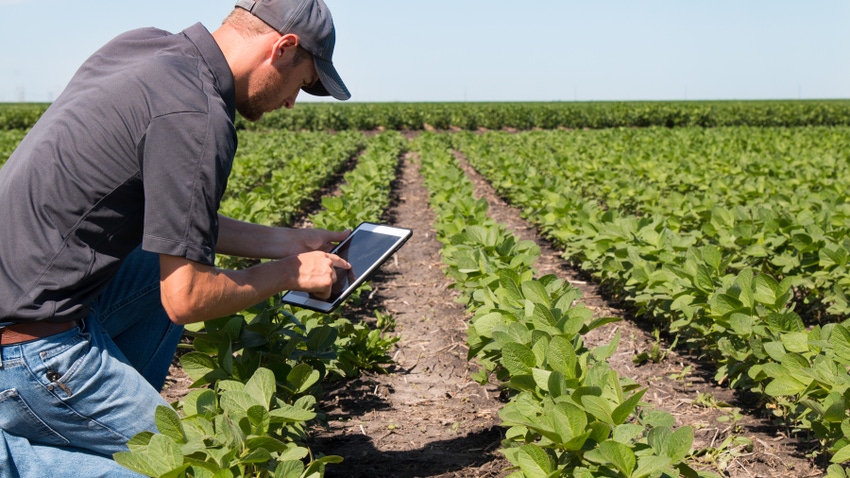 GET DIRTY: Dirt-in-your-fingers, on-farm research is critical to understanding what works and what doesn't on your farm.
NolanBerg11/Getty Images
For all the great things about farming — and I don't have to list all those great things here for you — it's amazing how much of it is still a guessing game.
Yes, technology has made a huge difference — whether it is having the ability to map out your yield history to using a drone to spray a field, or just sending out your self-driving tractor to do fieldwork. The impact of technology is huge.
But the dirt-in-your-fingers, on-farm research is still critical to understanding what works and what doesn't. I'm not aware of a single technology that can account for all the caveats that must be considered before deciding if you want to, for example, transition a field to no-till or grow a certain corn hybrid. Everything from soil types to plant variety and, of course, the weather must be considered.
Our friends at Extension and the ag colleges are crucial to our understanding the practical impacts of farming practices. It's why we have an Extension system in the first place.
But when in doubt, and if you have the time, get yourself dirty and do your own research. It might be the best way to find out if something you're interested in applying will work on your farm.
I got inspired to write this column after attending a recent crop conference in Lebanon, Pa. Daniela Carrijo, Penn State agronomy educator, talked about nitrogen management and the use of growth regulators to prevent lodging in wheat.
Last spring and summer, Carrijo and others did a study on the Penn State research farm in Rock Springs, Pa., looking at the effects of Palisade growth regulator on wheat growth and whether it had any impact on yield. The team also looked at nitrogen management and its interplay with growth regulators.
The team looked at single applications of Palisade compared to split applications, testing it on variety FS746, a medium-growth wheat that's not too tall, not too short.
They also tested three levels of nitrogen application — 75 pounds at green-up, an additional 30 pounds two weeks later and an additional 30 pounds two weeks after that, the Feekes 7 wheat growth stage.
"The idea there was nitrogen makes plants taller, and so maybe we can push our nitrogen a little bit, use a growth regulator, and get a good yield and not get any lodging issues," Carrijo said.
In other words, the team wanted to see lodging to see the impact a growth regulator would have. In all, they looked at nine different scenarios, including a plot with no Palisade applied.
In all scenarios where growth regulator was applied, the plants were shorter — 1 to 3 inches shorter than the control — but yield, test weight and straw yield were not affected.
So, Palisade did its job, and the question Carrijo wanted answered got answered. But there were several caveats. For one thing, drier-than-normal weather affected crop growth. As much as they tried, Carrijo said they couldn't get plants to lodge.
Another point is that the variety itself was a medium-growth plant. If the tested variety were taller, Carrijo said they would have likely seen a bigger impact on crop growth — perhaps up to 5-inch-shorter plants where growth regulator was used.
Yields were higher in the plots where more N was applied, but in the plots where the most N was applied — 135 pounds — there was no real benefit seen, she said, because of the dry weather.
And, probably most importantly, this was only a one-year project.
Every research project has caveats that must be considered. Therefore, doing your own on-farm research can be helpful because you know your farm better than anyone else, and you know how a new practice will be applied.
Here are some tips for doing your own on-farm research that I ran in 2019 from Jen Nelson, who, at the time, was the communications director for the Delaware-Maryland 4R Alliance. The article focused on the four Rs of nutrient management, but the principles can be applied to any sort of on-farm research:
Keep it simple. Make sure that your objective is clear and that you are only looking at one variable at a time. Include a control, or check, and make sure each test strip is at least 400 feet long.
Be consistent. Manage all your plots the same, except for the research treatment. Use the same variety, seed population and planting date. Make sure all equipment is set correctly before planting or spraying.
Replicate. Four or more replications are ideal. If data from one plot is unusable, you still have three plots to base your conclusions on. Avoid abnormal areas in a field, and keep data separate from different plots.
Be accurate. Keep good, written records. Don't just depend on memory. Know how you will collect data and handle samples in advance, and make sure your equipment is calibrated.
There are many other resources out there to help you set up a research trial. Heck, give your Extension agent a call. They'll probably be thrilled to help.
Farming is a guessing game and, in a sense, always will be. But doing your own research based on scientific principles can open your eyes to trying something new. And you might even enjoy it.
Subscribe to receive top agriculture news
Be informed daily with these free e-newsletters
You May Also Like
---