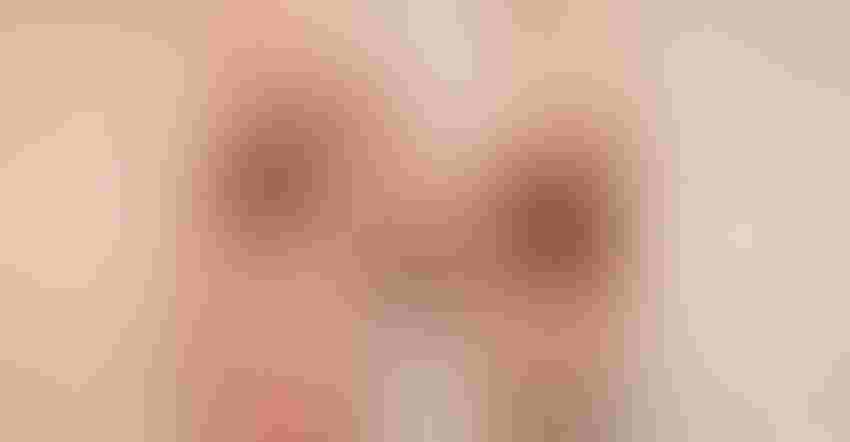 BUILDING BLOCKS: Chinese chestnuts are the new focus of the family farm. It required a different approach to business, one where each generation has a role. We are learning and laughing through this endeavor. Sharing the journey with our kids and grandkids is priceless.
Hakase_/Getty Images
After our daughters graduated and married, the sheep left, and there were empty acres on our small farm. So, about three years ago around Thanksgiving, I brought my husband and family the idea of bringing chestnut trees to this barren land.
Much to my surprise, after my sales pitch, they were all in. Just like that, Mill Valley Chestnuts formed right at our kitchen table. It turns out each of our family members has something to contribute to the family farm business.
Farm roles found
So, here's the breakdown of the Mill Valley Chestnuts farm leadership and responsibility:
Stacy Ward. My husband is definitely the chief financial officer. Still, to keep him a little humble, he is my cohort in farm management, or farm grunts, as we like to call ourselves.
Elisa Jaouni. My eldest daughter is responsible for marketing, including our future online presence. She has a talent for design, and in our crew, no one does online research faster to spot trends. Being detail-oriented, she will also help process and track orders once our first crop arrives.
Yusif Jaouni. My son-in-law leads our crop management. He works for a company focusing on nutrients for specialty crops and nuts — pretty helpful for this farm enterprise. By far, he does the most research and planning around crop nutrition and irrigation in our family.
Grayson Jaouni. While my grandson is only 6 months old, by the time these chestnuts are ready to harvest, he will be walking. Therefore, he will be my partner on the harvest crew. (Yes, his first Christmas gift may be a nut roller.)
Cassidy Kilpack. My youngest daughter oversees our breeding program. She is the one who started our first tree crop from seed —  with a degree in plant science and work at The Land in Epcot, it's a no-brainer. She helps select trees and will be grafting when we reach that point.
Jared Kilpack. My second son-in-law. We all giggled when assigning roles. His degree? Music education. Of course, my girls said he could write our jingle. Yes, they are all comedians. However, because of his ability to deal with all ages from schoolkids to parents, he oversees customer service.
All is new
Over the years, we've raised sheep. The farm structure consisted of me and my husband telling our daughters what to do. For the most part, I was the seasoned shepherd, having raised them as a kid. My husband was a fast learner, so pretty much what we said went. This new enterprise offers us a different way to farm.
Now, each family member brings their own expertise to the conversation. Because we are new to tree farming, well, none of us sits at the top claiming to "know it all." And when we fail, we can laugh — for now. It is a learning experience, as any farm should be. It's refreshing.
There is more discussion, more reading, simply more (Yusif). Sometimes we do it right. Other times, well, we forget to prune, and the trees look like bushes (Mindy). No yelling, only research to find out how to do it better in the coming years (Stacy). We offer insight, correction and encouragement (Cassidy). We bring levity and humor to the situation (Jared). But we always have a plan (Elisa).
I think more farms today should bring the next generation in earlier. Let them help shape the direction of the farm. Share the successes and disappointments. Enjoy the family aspect of farming.
There are many farm operations who have multiple generations. I'm not sure how our structure will work or change in the coming years. We will likely run into discussions, disagreements and dilemmas, but we are committed to walk through each one as family around our kitchen table.
Subscribe to receive top agriculture news
Be informed daily with these free e-newsletters
You May Also Like
---