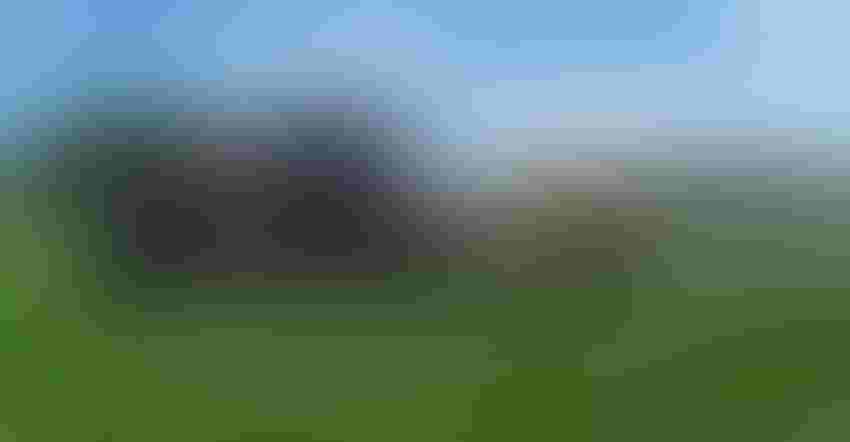 TIME FLIES: Side dress and irrigation season came on quick for Kyle Stackhouse in Indiana.
Kyle Stackhouse
Like flipping a switch, we've gone from one season to another.
I'd like to think we are caught up with spraying. I thought that for three days this week, but kept finding more work that needed to be done. Last night I called it done - for now - as now we need to get the Y-drops installed on the sprayer.
Last year we were a little behind the eight ball getting summer applications put on corn because of all the rain. We thought we might be headed down the same road this year, but that changed last week. After a couple of half inch rains the heat came in and dried us back out.
Now we are splitting time between side dress applications and starting up irrigation. Dad has been running the pull type liquid applicator when he has time. I ordered some dry product we can spread with the Rogator on some of the taller corn and get caught up in case it would rain unexpectedly. Once we get the Y-drops put on, we will park the pull type rig and on focus on working with the two high clearance rigs.
More efficient fertilizer
We are trying to be more efficient with our fertilizer applications, especially nitrogen. We put a little down with our burndown application, then came back with some more on the planter. The side dress application is the largest amount we will put on at one time, accounting for nearly half our projected needs.
We hope this will carry dryland fields to harvest; however, if conditions are right, we will find a way to add a little more N if we think there will be a return. Irrigated fields will likely get a fertigation pass around tassel time. There would always be the option of adding foliar nitrogen into the fungicide pass, but seldom do we see a return. I don't think nitrogen is the limiting factor most of the time.
Irrigation startup is often a trying time. No matter how many times you've already 'ran' the pivots this year, the first week brings out all the issues. From rodents to computer glitches, to frozen pipes (that should have drained) -- you name it, we see it all this time of year.
It seems like it is always hot when it's time to irrigate, that doesn't make the job easier. Pipes and boxes can be hot, and the water cold. But it is a job we have to keep plugging away at. A little crop stress isn't bad, but before long corn will be at growth stages where we don't want any stress at all. I walked through some corn today at the V8-V9 stage; it was more than hip high. With this heat it will continue to grow very quickly!
The opinions of the author are not necessarily those of Farm Futures or Farm Progress. 
Subscribe to receive top agriculture news
Be informed daily with these free e-newsletters
You May Also Like
---