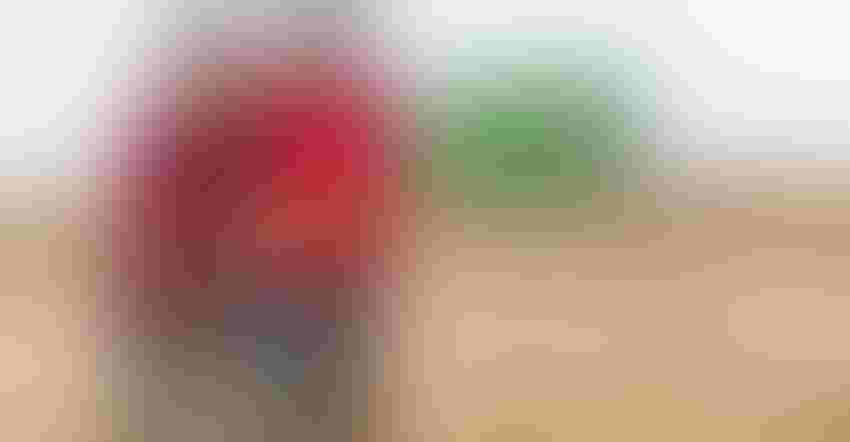 fotokostic/ThinkstockPhotos
Welcome to NextGen Business Insights, a blog specifically focused on business intel for young farmers. Blogger Ashley Arrington, a former ag banker, runs her own firm, AgriAuthority, a consulting company focused on the financial side of agriculture. For more on Ashley, click on her byline.
Since this is my first post, I thought what better to talk about than first impressions!
You only get one chance to make a first impression, right? If you're looking for a new lender, or just starting to get business loans on your own, being mindful of your first impression can pay off.
Keep in mind, I am not on the banker's side here; they need to make a good impression on you as well. What I hope to do in this post is give you insight into a lender's thought process. I'll also provide a few hints on ways to be prepared, to get your loan application process expedited.
What bankers don't want
Bankers say they don't want customers who will try to "bank them." Meaning, they don't want customers with a long string of demands, or someone who only wants to hear if their way can be done, or who never has time to listen to the alternatives the bank has to offer.
How well do you communicate? Bankers want to know they are lending money to informed and competent operational managers. They want the farmer to be aware of all aspects of the farm as well as how much money it takes to run the farm.
As a young farmer you do have an advantage. Bankers are always looking for new customers. They want new business. But just because they want your business doesn't mean they will be able to move quickly.
If you keep a few things in mind when you meet with your potential lender for the first time, you might gain yourself a place at the front of the line.
Know how much money you need to operate. If you are projected to spend $500,000 don't go in and demand $700,000. Don't take the low road either, because if you ask for too little and have to keep coming back asking for more, you don't appear to be a competent manager. This also raises other questions that will have them question your operation as well as slow down their process for approval.

Bring everything you think they will ask for and then some. Have your tax returns (three years if possible), a current and accurate financial statement prepared (that has been signed and dated), have your yield history (three years of each crop if possible), your results/actuals from the prior year (income and expense), and your planned acres for the upcoming year. It is also helpful to bring copies of contracts you already have for your crops. If you bring everything the first time, that means they will not be constantly calling you for more information and can actually get your loan done!

Be honest. If one of the loans on your financial statement is a shortage/carryover from a prior year, go ahead and say that. Explain why the shortage happened and how long ago it was. This is not uncommon among farmers; just put it all out there. Similarly, if you know there will be some negative items on your credit report just go ahead and explain why they are there. The banker will respect your honesty, and I promise, you aren't the only one with a negative item on their credit report that they will have in their loan portfolio.

Listen to the options they give you. If you come in with an idea of only one way that the deal can go, you may miss out on a better deal. Let them tell you the options along with the implications and benefits of each.

Lastly, be prepared to answer questions and ask questions. As a new customer, lenders want to get to know you and your operation. They will ask you questions about your financials, and finances can be a sticky subject at times. If you want a loan, you have to answer those questions and provide the necessary information.
Similarly, feel free to ask the bankers questions. Ask them about rates, fees, structures, and all their other services. You should get to know your banker as your banker gets to know you.
As a business owner, a knowledgeable and trusted lender is someone you need on your team.
The opinions of the author are not necessarily those of Farm Futures or Farm Progress. 
Subscribe to receive top agriculture news
Be informed daily with these free e-newsletters
You May Also Like
---