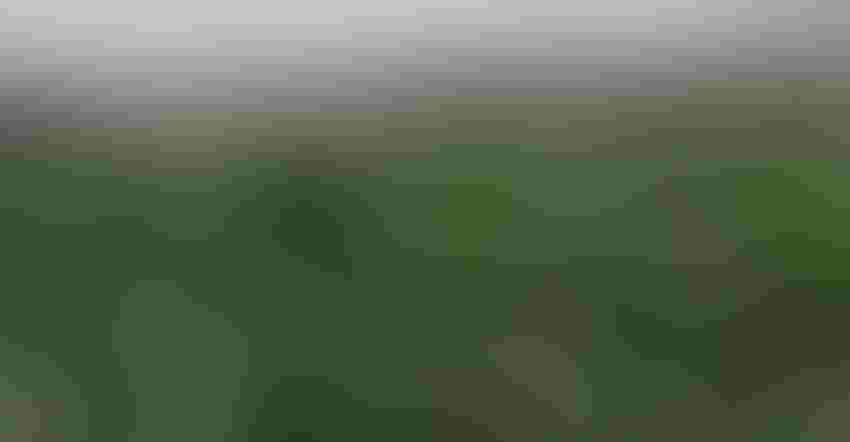 "Agricultural productivity growth will be the linchpin of strengthening the world's agricultural systems in the next decade. It increases producers' incomes, can lower consumer costs, and reduces the environmental impact of food and agricultural production."
You'll find those two sentences on page 8 of the Virginia Tech 2022 Global Agricultural Productivity Report, a regarded analysis.
The Virginia Tech report measures agricultural productivity growth using what is called the total factor productivity, or TFP, which is a percentage-based indictor. For agriculture, TFP percentage can be used to quantify total global production and individual country production. The TFP percentage increases when farmers use technology to increase overall production with the same or fewer resources, such as using the same or less land, labor, capital, fertilizer, feed and livestock.
The report goes on to say "to sustainably produce food" for the expected more than 9 billion people in 2050, agricultural productivity must increase an average of 1.73% annually. From 2011 to 2020, global TFP grew at an average of 1.12% per year, a slip from the average growth rate of 1.99% from 2001 to 2010. Since 2010, the report shows U.S. TFP has trended lower, too, compared the early 2000s. The TFP measured overall agriculture production and didn't specify individual trends in crops or livestock production.
The TFP trend is going in the wrong direction. That's the problem. What's the solution? It's complex, but the report provided 6 priorities that collectively may reverse the production trend:
Invest in public agricultural R&D and Extension services.

Embrace science and information-based technologies and practices.

Improve the infrastructure and market access for agricultural inputs and outputs.

Cultivate partnerships for sustainable agriculture and improved nutrition.

Expand and improve regional and global trade.

Reduce post-harvest loss and food waste.
I'd add or expand on just two more points.
U.S. production:
Must have unfettered regulatory access to viable technologies, such as seed, pesticides and other chemistries along with a clear path for future industry innovations, that farmers can depend on to safely and economically produce more with less.

Must continue fervently tell the story of how U.S. farmers use pesticides, fertilizers and other chemistries to enhance food production with environmental benefits to land and water.
The Virginia Tech GAP report was pointed out by Ted McKinney, most recently the CEO of the National Association of State Departments of Agriculture, during his remarks at the annual Southern Crop Production Association in November. McKenney's decades-long career has influenced national and international agriculture. He had many good points and observations during his SCPA meeting talk.
About the Author(s)
Subscribe to receive top agriculture news
Be informed daily with these free e-newsletters
You May Also Like
---