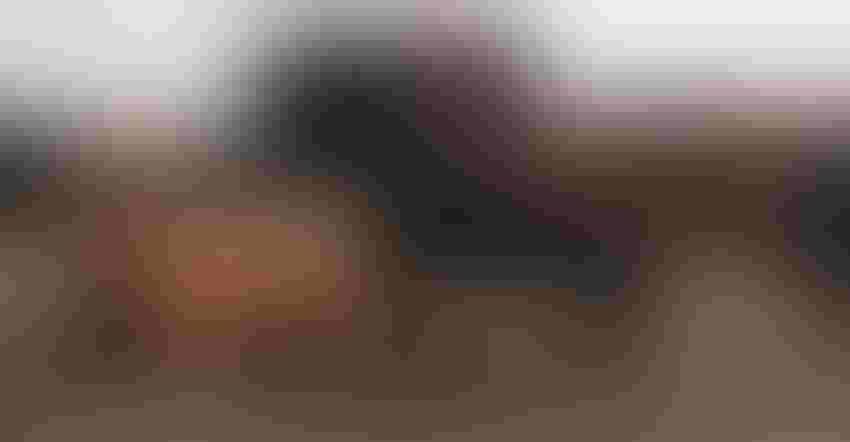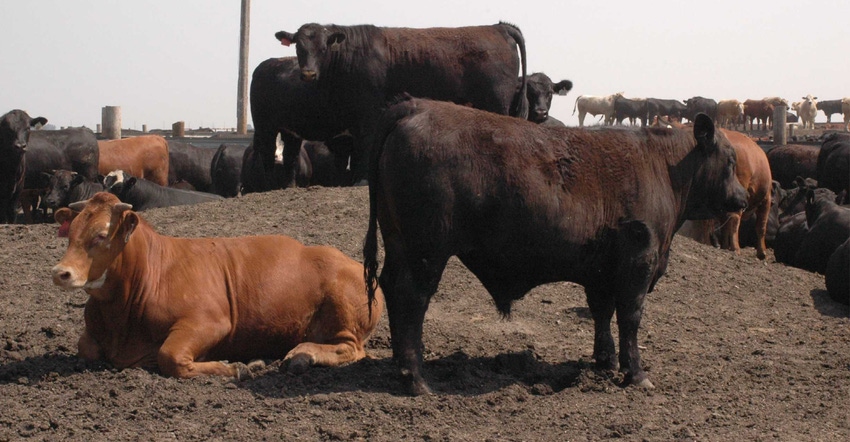 FEWER BUYERS: Readers say the loss of smaller meat processing plants and the reduction in the number of local lockers are hurting cattle and hog producers.
Farm Progress
Editor's note: Here are two thoughtful responses from readers regarding an editorial that ran in June Wallaces Farmer magazine. 
I appreciated and found interesting your editorial in the June issue of Wallaces Farmer about consolidation in the meat packing industry — "The high cost of high efficiency." The loss of smaller meat processing plants and reduction in the number of local locker plants is hurting cattle and hog producers.  
You hit the nail on the head. The bigger they come, the harder they fall. COVID-19 took down a relatively small number of large meat processing plants for an extended period of time this spring disrupting the supply chain. Prices paid to livestock producers fell, while consumers paid higher prices for beef and pork. 
I farm near Randolph [southwest corner of Iowa]. What you said is true regarding questions raised by concentration in the meatpacking industry. Economies of scale have provided the ability to harvest cattle and pigs in large size plants at lower costs. This strengthens their ability to compete against smaller, less efficient plants by providing meat at lower prices to wholesalers and retailers.  
Consolidation (concentration) of the market share of packers/processors to harvest beef and pork has grown over the decades. Livestock economists point out that concentration for the largest four packers in each of beef and pork is estimated to be over 70% today. 
Our family farming operation has witnessed and been affected by the demise of smaller- and medium-size packing plants. We have always fed cattle — not big numbers, but we are farmer-feeders for four generations.   
In the 1960s, a lot of our cattle went to the Omaha stockyards. In the mid-'60s, this began radically changing. The number of packing plants bidding on our cattle plummeted. Rath Packing at Glenwood, Iowa, became a pork plant and then closed in the 1980s. American Beef at Oakland, Iowa, went broke in 1974. Dad lost a few thousand dollars but was luckier than other farmers who lost a lot more in that plant's bankruptcy. 
The list continues: Missouri Beef at Rockport, Mo., closed in the 1970s. A smaller packing plant at Lincoln, Neb., closed in the 2000s, as did Tyson at Denison, Iowa. Wilson at Omaha outlived the big Omaha plants, but eventually closed. Nebraska Beef at Omaha closed in the 1980s. 
These plants were all within two hours of our farm. We would haul cattle to them with our straight trucks and hire semitrucks sometimes. Now the closest beef packer is at Schuyler, Neb., over two hours away. We've shipped cattle to Dodge City, Kan., over eight hours away.
What you said about the smaller lockers is also true about packers. To gain the efficiencies of scale, they have to be big today. But having fewer and super-big packing plants makes it much worse when an interruption like this coronavirus hits the supply chain.
— Jay Longinaker, Randolph, Iowa 
Concentration national issue
Technology development in meatpacking plants has helped create larger-size operations that can harvest livestock more efficiently and at a lower cost than the smaller and more geographically distributed processing plants in the U.S.
The retail grocery business is also continuing to become more concentrated. The power of the larger retailers is evident as they control supply chains for high-quality beef for marketing in their operations. Retailers are reaching into cattle production to get beef products directly to meet their specifications. 
Ongoing discussion in the livestock industry over the need for federal legislation to regulate meat packer concentration raises several key questions. How will smaller, but higher cost, processing plants compete with the big processors? Will consumers be willing to pay more for meat products from the smaller companies? Or will producers be paid less for their beef or pork being processed in smaller-size, less-efficient facilities? 
Can government financial incentives induce private investment in smaller, less efficient processing plants? Will private investors respond to government incentives and provide the long-term capital needed, without market evidence to support a profitable business plan? Last, but not least, can government incentives overcome the market-based advantages that larger, more efficient packing plants create?
— Ed Vandeberg, Sioux Center, Iowa 
Subscribe to receive top agriculture news
Be informed daily with these free e-newsletters
You May Also Like
---