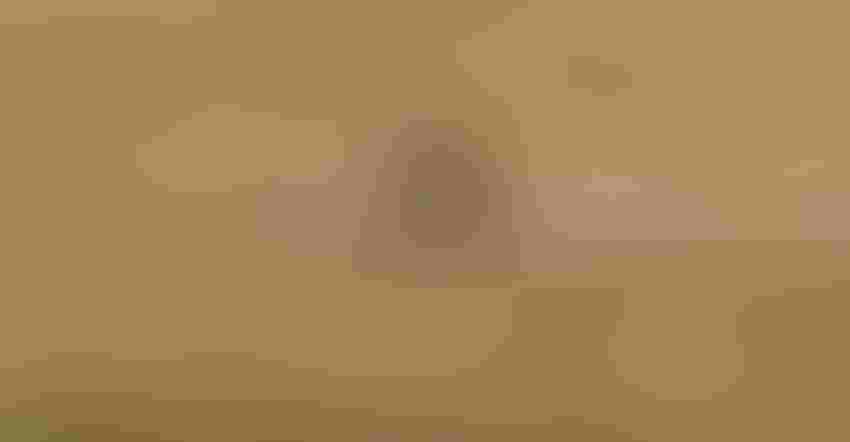 Retail fertilizer prices spent the summer slimming down thanks to no more Choco Tacos. Just kidding! Sorry – too soon?!
After two years of rising input prices, an index of Illinois retail production cost averages for nitrogen, phosphate, potash and diesel supplies from June 2 to Aug. 11 dropped nearly 16%.
The current price drop is a sign that fertilizer producers are responding to the economic incentive of higher prices and increasing production. The lower prices are a direct result of growing stockpiles after pandemic related supply chain and production issues, as well as trade flow realignments in the aftermath of the Black Sea conflict.
But supply availability continues to be difficult to forecast for global ag markets, much as it has been over the past year and a half. Fertilizer producers expect potash trade flows out of Russia and Belarus to remain constrained by sanctions through the remainder of 2022. Plus, China issued an export ban on phosphate and urea shipments a year ago and is not likely to lift restrictions in 2022.
Global energy outlook remains murky for nitrogen supplies
Energy costs, and specifically natural gas, will continue to be a significant factor that will impact fertilizer production and pricing through the end of the year – particularly nitrogen fertilizer output. Natural gas is a critical ingredient for anhydrous ammonia production and is also the primary energy source for fertilizer plants in the U.S. and abroad.
Soaring energy prices amid the European Union's ongoing debate about how to wean off of Russian natural gas supplies are leading to production cuts at E.U. fertilizer plants, which top global fertilizer producer Nutrien expects will keep global ammonia supplies tight through year end providing minimal price relief for global nitrogen prices.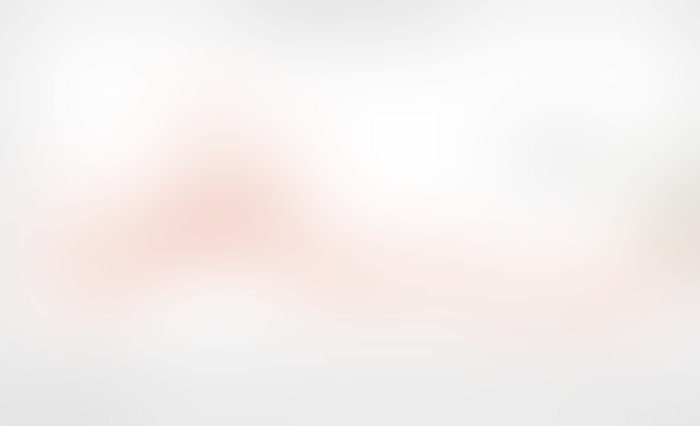 On Tuesday, top Chinese fertilizer producer Sinofert Holdings announced that government-mandated power rationing in Southern China, necessary to offset higher residential energy consumption during China's ongoing heatwaves this summer, would require the company to scale back its production targets for the year.
"Compared with last year's situation where thermal power was limited due to coal supply issues, the impact on power consumption this year is relatively mild," Sinofert's CFO Gao Jian told Reuters. "In particular, it will have some impact on our nitrogen and phosphate fertiliser production. Currently, the impact is under control."
To be sure, China is rationing power at a much lower rate than it did last year, when state planners did not account for such a quick economic revival after COVID-19 vaccines were first issued. This year, a 60-year heatwave has left hydropower sources (river) drying up while energy demand to cool Chinese citizens has skyrocketed.
U.S. natural gas prices soared to 14-year highs this week on global energy constraints ahead of peak winter heating season in the Northern Hemisphere. Plus, Poland's largest fertilizer producer, Grupa Azoty, announced overnight that it would be cutting nitrogen fertilizer production to save on costs.
Grupa Azoty is not the first European fertilizer producer to scale back production in the wake of Europe's energy crisis following its ongoing debate to wean off energy supplies from Russia after the onset of the Black Sea conflict in Ukraine.
Norwegian fertilizer behemoth Yara announced in July that it would reduce its ammonia production due to the high gas prices. German chemical giant BASF also announced cutbacks to its ammonia production targets in late July. The International Fertilizer Association is already warning that farmers around the world may combine to cut 7% of applications over the next year due to high natural gas prices.
"The current situation in the natural gas market, which determines the profitability of production, is exceptional, completely independent of the company and impossible to foresee," Grupa Azoty said in a regulatory filing on Monday.
That translates to tighter global supply outlooks for ammonia fertilizers going forward, which is likely to keep a floor under nitrogen prices in the U.S. despite recent price drops at the retail level. Fertilizer sales are typically low enough in the third quarter that any new production plans are likely to be delayed until the end of the year.
"Fertiliser companies are likely to wait for gas prices on the market to fall, or for fertiliser prices to rise. With current gas and fertiliser prices in Europe, margins on production of selected fertilisers are negative," Jakub Szkopek, a fertilizer analyst with the Erste Group, told Reuters overnight.
OPEC has been hesitant to increase production forecasts through the rest of the year as the organization braces for a potential global economic slowdown, which result in some potential deals for last minute dryer fuel and diesel purchases during peak harvest activity.
But other forecasters are more bullish on global crude oil demand prospects, especially as former Russian natural gas buyers search for alternative forms of energy and global heat waves generate record demand for liquified natural gas (LNG). The fundamentals are largely pointing to higher energy costs, which will inevitably keep a floor under high fertilizer prices as well.
Farmgate impacts
Fertilizer prices typically drift higher as fall begins thanks to seasonal demand shifts in both the Northern and Southern Hemisphere, where planting is expected to begin in the coming weeks. But a lot of the same supply issues continue to linger in the fertilizer market that have kept prices climbing over the past year, which increases the upward price risk exposure on input costs for farmers.
The good news is that fertilizer producers and ag retailers have adjusted inventory management strategies to keep on-farm logistics running as smoothly as possible. Still, the classic adage of "a bird in hand is worth two in the bush" is likely applicable to the Fall 2022 fertilizer market. Wholesale and retail prices are lower for now, but there are no guarantees that it will be a long break. The August 2022 Farm Futures survey provided some interesting insights about how farmers are managing expectations for 2023 expenses and production headed into harvest. Our survey was conducted from July 13 – Aug. 1, 2022 and garnered 692 farmer responses that are especially helpful as farmers examine 2023 pricing strategies.
With plentiful cash reserves on hand, many growers have been eager to lock in 2023 input pricing over the past month. Higher input costs were cited by 86% of growers as the biggest factor for tightening profit margins in 2023 compared to 2022.
So it came as no surprise when a staggering two-thirds of farmer respondents in the Farm Futures survey expected to lock in pricing on some 2023 fertilizer supplies this fall.
Potash is the most desirable item on farmers' shopping lists this fall, with respondents expecting to price an average of 78% of their 2023 potash needs this fall. Phosphate (77%) and nitrogen (74%) followed closely behind.
Keeping it in perspective
A year ago, input prices had spent the prior six months inching higher. At that time, fertilizer and fuel prices were 1.5-2x higher than the same time in 2020. But energy conflicts in China and Europe last fall, ongoing supply chain issues, and the Russian war in Ukraine have pushed fertilizer prices to new heights since last August.
Retail fertilizer prices in Illinois headed into Fall 2022 continue to hover at a 28%-72% premium to year ago prices as of mid-August 2022, even after nitrogen and phosphate prices dropped 3%-28% lower during Summer 2022.
Will the high costs change 2023 management strategies? Not for everyone. Over 54% of respondents aren't going to change rotation or application plans in 2023 due to the high input costs. And any changes that will be made are likely to be ones that have the smallest impact on yields.
Nearly 23% of respondents are planning to reduce phosphate applications in response to higher prices. Another 22% will scale back potash applications. However, I suspect these sentiments may have changed. Over the course of the survey's duration and release from early July to mid-August, DAP prices in Illinois dropped 32%. Meanwhile, potash prices were largely unchanged during that time, averaging $861/ton.
Smoother sailing ahead?
An even 60% of surveyed farmers are expecting to make fall fertilizer applications in the coming months. On average, farmers are expecting to apply 78% of 2023 potash supplies this fall, followed by phosphate (76%) and nitrogen (60%) applications.
Are supply chains likely to be an issue for input availability this fall? Despite 51% of farmers believing supply chain issues at the farmgate are worse than a year ago, 93% of farmers expect to receive the fertilizer they need for this fall in the form (liquid, dry, anhydrous) they desire.
In fact, growers are more worried about potential delays in receiving dryer fuel and diesel supplies this fall than fertilizer shipments. As of late July 2022, 80% of farmers were not expecting any dryer fuel or diesel delivery delays this fall while another 6% reported already having plentiful stocks available at the farm.
The Farm Futures found that more farmers expect Fall 2022 fertilizer costs will be lower than last spring (53%), which is shaping up to be true as of mid-August. That's slightly more optimistic than a year ago, when 87% farmers were expecting Fall 2021 price hikes to outpace earlier springtime rises.
But 67% of growers anticipate next spring's input costs will be quoted higher than this fall, echoing year-ago sentiments when 82% of farmer respondents expected that Spring 2022 prices were going to be higher than Fall 2021 quotes (spoiler alert – they were right).
Considering the current energy issues Europe is facing that could slow down global fertilizer production, that survey finding suggests that growers may want to act sooner rather than later on 2023 input pricing – and particularly nitrogen inputs – as the cost of borrowing money is likely to continue increasing while inflation remains high. Author's note: Our August 2022 Farm Futures survey also forecasts 2023 corn, soybean, and wheat acreages. We will release those results live at the 2022 Farm Progress Show, Harvest Husker Days, and on our website.
If you're travelling the show circuit this fall, come check out my daily market outlook and share your crop conditions with me (and I'll tell you all about the chemical program for my lawn)! Check out our website for the latest insights if you can't make it to Boone or Grand Island!
About the Author(s)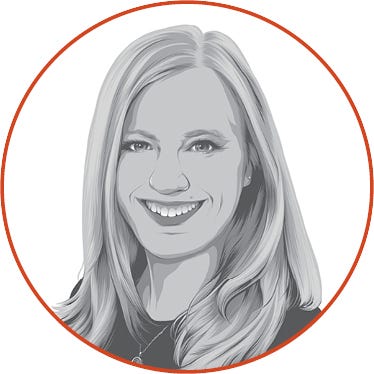 Grain market analyst, Farm Futures
Holland grew up on a dairy farm in northern Illinois. She obtained a B.S. in Finance and Agribusiness from Illinois State University where she was the president of the ISU chapter of the National Agri-Marketing Association. Holland earned an M.S. in Agricultural Economics from Purdue University where her research focused on large farm decision-making and precision crop technology. Before joining Farm Progress, Holland worked in the food manufacturing industry as a financial and operational analyst at Pilgrim's and Leprino Foods. She brings strong knowledge of large agribusiness management to weekly, monthly and daily market reports. In her free time, Holland enjoys competing in triathlons as well as hiking and cooking with her husband, Chris. She resides in the Fort Collins, CO area.
Subscribe to receive top agriculture news
Be informed daily with these free e-newsletters
You May Also Like
---