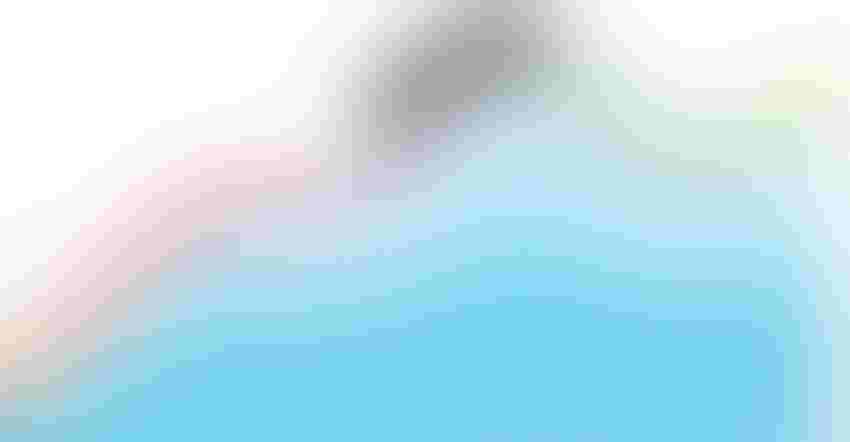 Traders will quickly digest the upcoming WASDE Supply and Demand report. USDA is not likely to make the long-term changes the trade expects, at least not in this report. Those would include deeper reductions in the South American bean crop. That will likely take a few more months to factor in.
Additionally, factoring in the impact of the Ukraine-Russian war will not only take time, but will also be difficult to assess as transportation in the export sector, as well as interior shipping interruptions, will restrict the country's potential to reach normal production goals in the coming season.
Last week's March acreage report set the stage for a very intense production cycle. Typically, there is very little history to suggest any significant acreage shift to corn in the next 45 days. If acres remain as surveyed, the U.S. will need a record corn yield in order to maintain enough stocks to supply the pipeline. Any decline in yield would need to be matched by a reduction in demand. Does this mean a producer should wait to sell and see what happens? Two-letter answer to that one.
Profit scenarios
"I was allowed to speak at a farmer meeting last night in central Illinois. Through an informal survey, we determined the cost of production was $1,047/acre for the farmers in the room. The crowd came up with a strategy that locked in over $1,450/acre revenue AND kept the upside open so IF the market rallied, the producer could make well over $2,000/acre.
We also tested how many bushels the farm would need to sell in order to assure the whole farm would remain profitable no matter what kind of Black Swan flew in. Thus, an average 3,000 acre farm had a minimum profit over all costs of $321,000 while maintaining enough unsold bushels to make $4,394,895 over all costs if the market hit the upper price ranges we tested.
Wild ride ahead
Look, this is going to be a wild ride. Like a roller coaster. Some people ride the ride and have a ton of fun. Other people don't ride the ride so well and sometimes upchuck all over their little sister, or even worse, their dad.
Here is my point: This will be a fun ride if you have a plan that will be bulletproof if the market falls, and you can still be on the ride if the market explodes. Furthermore, you need to know how to mechanically take advantage of the rally and lock in the higher revenue.
This is not complicated. You need a plan. And if you do not have one, you or your partner might be upchucking when there is a week that we see a major 5-day break, only to be followed by a major one-month rally. It really is a no-win environment if you are not prepared.
AgMarket.Net and AgMarket Consulting are adding staff to help serve more people to calculate and develop a plan that works for their operation and family. Let us know if we can help you. Just call us at 844-4Ag-Mrkt (844-424-6758).
Reach Bill Biedermann at 815-893-7443 or [email protected].
The risk of loss in trading futures and/or options is substantial and each investor and/or trader must consider whether this is a suitable investment. AgMarket.Net is the Farm Division of John Stewart and Associates (JSA) based out of St Joe, MO and all futures and options trades are cleared through ADMIS in Chicago IL. This material has been prepared by an agent of JSA or a third party and is, or is in the nature of, a solicitation. By accepting this communication, you agree that you are an experienced user of the futures markets, capable of making independent trading decisions, and agree that you are not, and will not, rely solely on this communication in making trading decisions. Past performance, whether actual or indicated by simulated historical tests of strategies, is not indicative of future results. Trading information and advice is based on information taken from 3rd party sources that are believed to be reliable. We do not guarantee that such information is accurate or complete and it should not be relied upon as such. Trading advice reflects our good faith judgment at a specific time and is subject to change without notice. There is no guarantee that the advice we give will result in profitable trades. The services provided by JSA may not be available in all jurisdictions. It is possible that the country in which you are a resident prohibits us from opening and maintaining an account for you.
The opinions of the author are not necessarily those of Farm Futures or Farm Progress. 
Subscribe to receive top agriculture news
Be informed daily with these free e-newsletters
You May Also Like
---