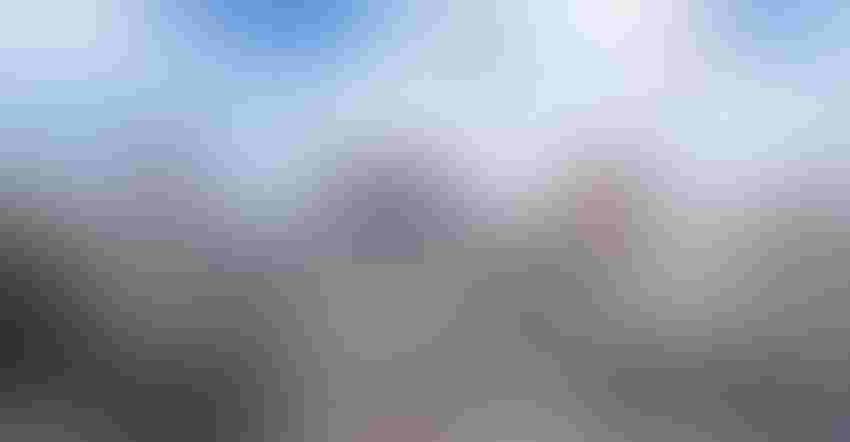 LET 'EM HEAR YA: Albany is where the legislative power of New York state resides. The Farm Laborer Wage Board is holding virtual public hearings on lowering the overtime threshold from 60 hours to 40 hours. Register to voice your opinion.
lavendertime/Getty Images
It's hard enough to farm and try to make a living. It's even harder when you have employees and you have no idea how much you're supposed to pay them, or how many employees you need to do the job.
Yet this is the kind of uncertainty New York state farmers must deal with year after year as they wait for the Farm Laborer Wage Board to make up its mind on whether to lower the state's ag worker overtime threshold from 60 hours to 40 hours.
For a little background, under the Farm Laborers Fair Labor Practices Act, which was signed into law in 2019, farm laborers became entitled to overtime premium pay starting Jan. 1, 2020, if they worked more than 60 hours per week. They were also entitled to one day off per week.  
The act also created the Farm Laborers Wage Board to hold hearings and make recommendations on overtime work and, specifically, the extent to which the overtime threshold for workers could be lowered below 60 hours per week.
Hearings were held in 2020, and the 60-hour threshold remained in place. The board was supposed to reconvene in 2021 and issue a decision by Dec. 15 on whether to lower the threshold. But the deadline came and went, and now a series of new hearings is being held to get testimony on whether to lower it.
The first hearing was held last week and lasted three hours, with farm owners, farmworkers and others testifying in front of the three-person board.
Two more hearings are scheduled for later this month.
It remains unclear whether the board will lower the threshold and when a decision will be made. But a decision should be made sooner than later.
Farm owners have the right to know how much they must pay their workers and to plan accordingly for this change. The workers themselves have a right to know how much they will get paid.
Yes, this is just New York, but we're talking about one of the largest agricultural states in the Northeast and mid-Atlantic and, arguably, the country. So yes, this is big and could set a trend across the region and even nationwide.
It's been two years since the 60-hour overtime mandate became law, and our reporting has found that farmers have struggled to adjust to it.
A report released in November by Cornell University from interviews with 40 farmers, half of which were dairy, the other half fruit and vegetable growers, showed modest increases in labor costs because of the 60-hour overtime rule.
But when asked what they would do if the threshold were lowered further, particular to 40 hours, 13 of the 20 dairy farmers interviewed said they would relocate out of state or exit the industry completely, while half of the fruit and vegetable growers said they would likely exit the industry.
I'm not trying to sound self-serving here — I apologize if it comes off that way — but my email and Facebook were inundated with messages late last year from farm groups and pro-labor groups concerning the lowering of the 60-hour overtime threshold.
As you can surmise, pro-labor groups were for lowering the threshold and farm groups, by and large, want the threshold to stay the same.
But this kind of public lobbying tells an even bigger story. If you're a farmer and you have employees, you don't know how much your labor costs will be, and this is a big cost that you must account for.
Now, there can be arguments made for and against lowering or maintaining the overtime threshold. We're committed to treating both sides equally. But the bottom line is that farmers and the agricultural industry deserve some certainty.
If the board does decide to lower the threshold, maybe they can phase it in. California phased in its 40-hour overtime threshold over a period of three years for employers with more than 25 workers, and farms with less than 25 workers have three more years to comply.
California is a much different state than New York, so I'm not trying to compare apples to apples. But at least those farms have some certainty and can make decisions regarding their future.
It's time for New York to decide and give farmers some certainty. They deserve that much.
And by the way, if you would like to testify before the Farm Laborers Wage Board, two more hearings will be held Tuesday, Jan. 18, and Thursday, Jan. 20. Both hearings will be at 5 p.m. and will be virtual on Zoom.
Subscribe to receive top agriculture news
Be informed daily with these free e-newsletters
You May Also Like
---