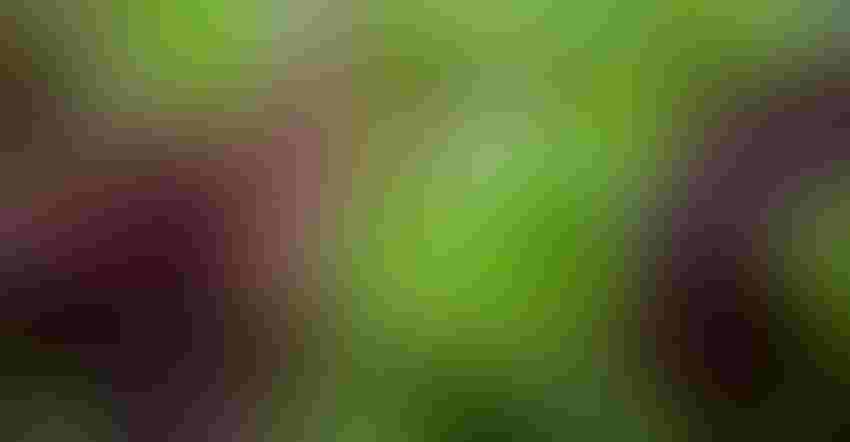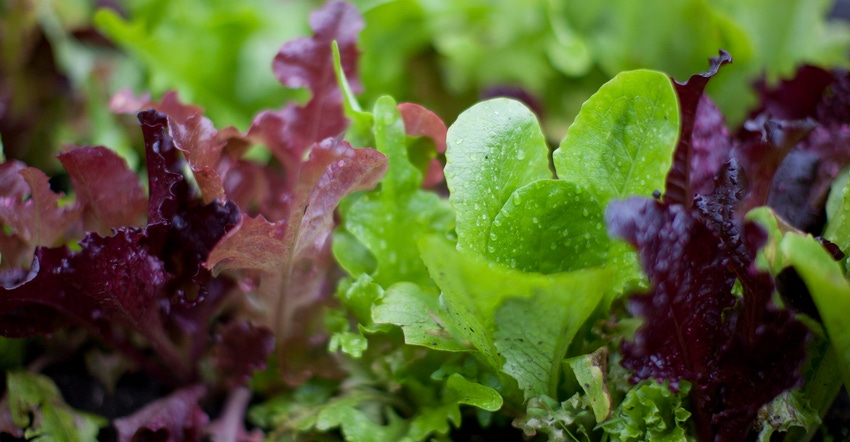 LONGER GROWING SEASON: Many vegetables can be planted in July or August for a fall harvest in September or October.
Kodiak Greenwood/Getty Images
Just because you have harvested radishes, lettuce, kohlrabi, broccoli, peas and other early-maturing vegetables from your garden already doesn't mean you have to leave the space empty. Just like farming, gardening returns its greatest dividends when it produces crops from spring though summer and into October.
In fact, in Wisconsin and most areas of the country, many vegetables can be planted in July or August for a fall harvest in September or October. The following tips will help you use your garden space longer and more efficiently to produce even more homegrown fruits and vegetables.
Maturation time
Two types of plants are good bets to thrive when planted in midsummer: those that mature quickly and those that can handle frost.
Paying attention to maturation time is key because crops planted in the summer months take longer to mature than those planted in the spring. Shorter days mean less daylight, and by September, the cooler air temperature combines to slow plant growth. The good news? While fall crops may take longer to mature, they will face fewer threats from bugs than during the summer.
To ensure your plants mature in time for harvest, add a few extra days to the days-to-maturity guidelines typically found on seed packets, and then count back the total number of days on your calendar to arrive at your summer planting date.
Here are 10 quick-maturing vegetables to consider planting in midsummer:
And if some of those quick-maturing crops don't mature fast enough to avoid the first frost, you can use garden fabric to protect them from cold temperatures.
Rotate crops
As soon as early-season plants such as lettuce have passed their prime, pull them out and replant a different crop in that space. Rotating crops will help avoid diseases particular to one plant type and balance nutrients in the soil.
Summer, of course, brings heat, and toasty temperatures can easily roast newly sprouted seeds. The best way to prevent that from happening is to keep the soil moist, mulched and shaded. Natural shade from a trellis or tall plant can be used to create a cool location for seeding a second crop.
Crops that are planted later in the season also have less competition from other weeds and insects, so they grow better with less care and garden work.
When you start planting, plant your vegetables in an area of your garden with medium to light sun. Basically, plant your seeds wherever they can germinate properly out of the beating sun of summer, but still have plenty of light to flourish. Use soil that is well prepared, and water during the evenings so the vegetable can fully absorb the nutrients. Don't be afraid to shelter your crops if you notice the temperature rising higher than normal.
Endless options
Keep in mind, midsummer gardening is only successful if you are aware of the average date in which the first frost will occur in your area. Many of these crops described may survive the first frost or colder temperatures in the fall, but no vegetable can survive the harshness of the winter. Your vegetables will need to be planted early enough so they can reach their full maturity before the frost arrives. Your options are endless, and the season is bound to be fruitful. Take advantage of the second season so you have fully grown, ready-to-pick vegetables this fall. 
Finally, don't forget the importance of fertile soil — be sure to replenish the nutrients in the soil between plantings by mixing in compost.
Come back next Friday when we meet another great gardener.
Comments? Email [email protected].
Subscribe to receive top agriculture news
Be informed daily with these free e-newsletters
You May Also Like
---