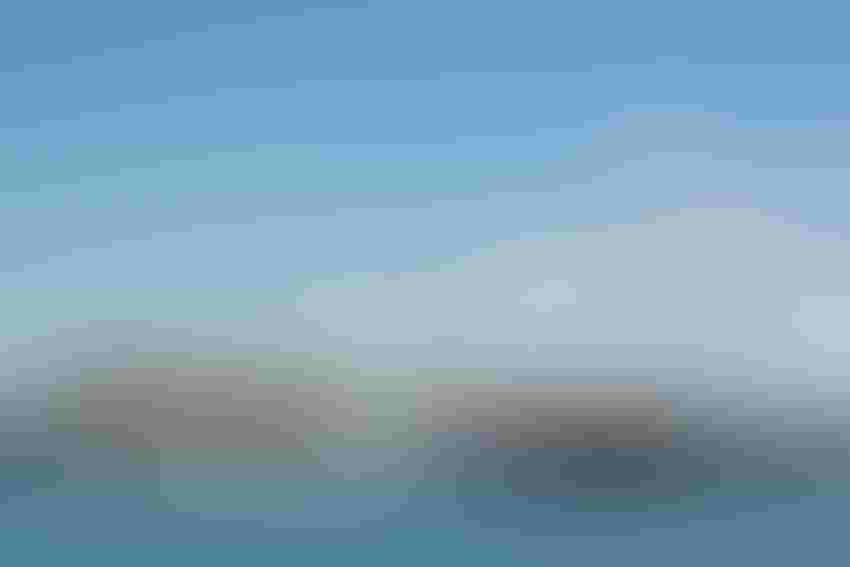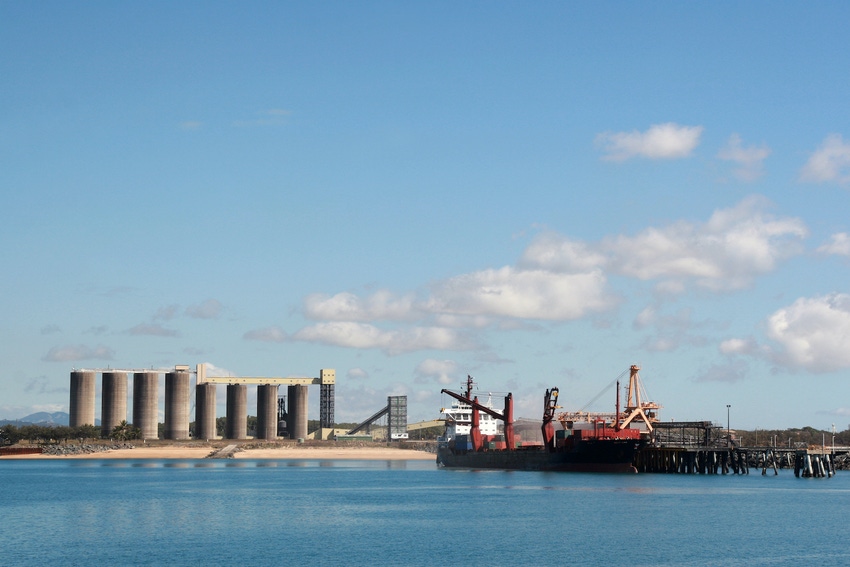 Corn exports expectation
\Weekly corn export sales were forecast between 66.9 million – 98.4 million bushels for 2022/23 sales and 24.6 million – 61.5 million bushels for 2023/24 sales following several substantial corn export purchase orders booked by Mexico over the November 11-17 reporting week.
Monday's Export Inspections report from USDA saw an 8% weekly decline in corn volumes inspected for export – a total of 19.5 million bushels, which could limit some of the optimism coming from the sales side of USDA's weekly report.
Corn exports reality
2022/23 Corn export sales for the week ending November 17 came in at 72.8 million bushels, according to Friday morning's USDA reports. No big surprises in the report, though weekly orders from Mexico jumped up 85% higher on the week to 67.1 million bushels.
Weekly corn export shipping volumes edged 18% lower on the week to 18.2 million bushels. Just over 9 million bushels were shipped to Mexico last week with another 2.8 million bushels destined for China
Analyst comments: There really wasn't a lot of market-moving news on the corn side of this weekly USDA exports report. Rather, it seemed to be more of the same for the corn export markets. Marketing year to date shipping volumes are trending 38%-40% below both year ago and five-year average volumes.
Marketing year to date outstanding sales for the 2022/23 season grew to 485 million bushels this week – the largest single week for outstanding sale growth but still over half the size of year ago volumes. New outstanding export sales are looking more optimistic for the 2023/24 season (66% higher Y-o-Y), even if it is too early to derive much price action from the thin volumes already booked.
Ports in Northern Brazil are struggling to maintain shipping volumes right now and Ukraine's paces have also dropped off since the Black Sea Grain Initiative deal between Russia and Ukraine was extended. The dollar strengthened overnight, making U.S. export prospects more challenging.
But if all of the world's major corn exporters are having glitchy moments right now, it could hold of further losses in the corn market until another trading session. In sum, today's report was largely neutral for prices.
Soybeans exports expectation
Weekly soybean export sales estimates expected in this morning's weekly USDA report ranged between 18.4 million – 62.5 million bushels for 2022/23 sales and up to 5.5 million bushels for 2023/24 sales based on pre-report analyst estimates. Export volumes are expected to edge higher from last week, if Monday's Export Inspections report is any indicator.
The Monday report from USDA found 19% more soybeans had been inspected for export than the previous week. Through the week ending November 17, 85.6 million bushels of soybeans were inspected for export at U.S. terminals.
Soybeans exports reality
Current crop (2022/23) export sales came in on the lower end of analyst expectations at 25.4 million bushels. That volume was down considerably after last week's report, when China ordered nearly 57 million bushels for shipment in 2022/23. An unknown buyer cancelled 20.7 million bushels of 2022/23 soybean export orders, which eroded 26.3 million and 4.4 million bushels worth of Chinese and Mexican purchases, respectively.
Japanese buyers booked a small shipment (367K bu.) of 2023/24 U.S. soybeans, but other than that the new crop market was quiet over the November 11-17 reporting week.
U.S. soybean export volumes shipped through the week ending November 17 totaled 89.3 million bushels. That marked a 37% increase from the previous week, which trended similarly to Monday's Export Inspections report.
Analyst comments: I found today's export report to be bullish for soybeans thanks to the improvement in weekly shipping paces. Soybean export paces have been on the uptick in recent weeks as rains and dredging help to improve U.S. Gulf export access via the Mississippi River.
As ever, China continues to dominate the market for U.S. soybean export sales and shipments. China was the top destination for U.S. soy bushels this week, with nearly 70 million bushels shipped, or 78% of all U.S. soybean volumes shipped last week.
The soybean export markets likely offer more price optimism to farmers than its corn counterparts through the remainder of the 2022/23 marketing campaign. Marketing year to date outstanding export volumes for 2022/23 soybeans are currently trending 13% higher than a year ago.
Remember, both soybean and corn crops int eh U.S fell short of early estimates due to production issues this year. That will likely keep a cap on export volumes, though that miss is probably going to be offset by an uptick in prices relative to last year.
Wheat exports expectation
Wheat export sales expected for the November 11-17 reporting week in this morning's weekly report from USDA were forecasted to range between 9.2 million – 22.0 million bushels for 2022/23 sales and up to 1.8 million bushels for 2023/24 sales.
Export inspection volumes for wheat from Monday's USDA report came in nearly two-thirds higher than the previous week at 10.3 million bushels, which is a positive sign for the U.S. wheat export market headed into today's trading session.
Wheat exports reality
Weekly sales of 2022/23 wheat exports totaled 18.8 million bushels, up from 10.7 million bushels the week prior though on the lower end of analyst expectations prior to the report's release. Iraq was surprisingly the largest buyer of U.S. wheat over the past week, booking 7.3 million bushels through from November 11 to 17.
No new sales for the 2023/24 wheat exporting season were announced.
Wheat export shipments only tallied 5.1 million bushels, despite signals from Monday's Export Inspections report that suggested those volumes could reach more than double that volume. Mexico was the top destination for U.S. wheat over the past week, with over 2.2 million bushels shipped to our neighbors down South.
Analyst comments: Today's report was bearish for wheat exporters, though that wasn't exactly a surprise. Peak U.S. wheat export season ended in October and somewhat abruptly, no thanks to Mississippi River issues.
As I've mentioned in several AM and PM newsletters this week, it is a widely known fact that U.S. wheat is just not competitively priced on the global market right now. The dollar is strong and that does not favor U.S. wheat shipments – both for the current and future marketing years – at all.
Even with crop shortfalls last summer, the European Union's wheat supplies are currently the hottest on the market right now. Russia still has a behemoth crop to unleash on the world market, though it has traded spots with the E.U. as the top global supplier over the past couple weeks.
Ukraine's shipping paces have slowed slightly over the past week, but it is worth noting that wheat is flowing out of Ukraine more quickly now than it was earlier this fall when the Black Sea Grains Initiative began. And even with some flooding issues, Australia is poised to have another profitable export season this year.
I expect the wheat export market will remain quiet through the year end. Historically, volumes pick up slightly as spring approaches. I think financial markets and currency valuations will play an important role in determining if those historical trends are going to continue in the wheat market for the remainder of the 2022/23 marketing year.
About the Author(s)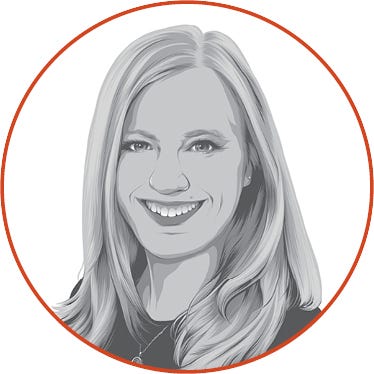 Grain market analyst, Farm Futures
Holland grew up on a dairy farm in northern Illinois. She obtained a B.S. in Finance and Agribusiness from Illinois State University where she was the president of the ISU chapter of the National Agri-Marketing Association. Holland earned an M.S. in Agricultural Economics from Purdue University where her research focused on large farm decision-making and precision crop technology. Before joining Farm Progress, Holland worked in the food manufacturing industry as a financial and operational analyst at Pilgrim's and Leprino Foods. She brings strong knowledge of large agribusiness management to weekly, monthly and daily market reports. In her free time, Holland enjoys competing in triathlons as well as hiking and cooking with her husband, Chris. She resides in the Fort Collins, CO area.
Subscribe to receive top agriculture news
Be informed daily with these free e-newsletters
You May Also Like
---