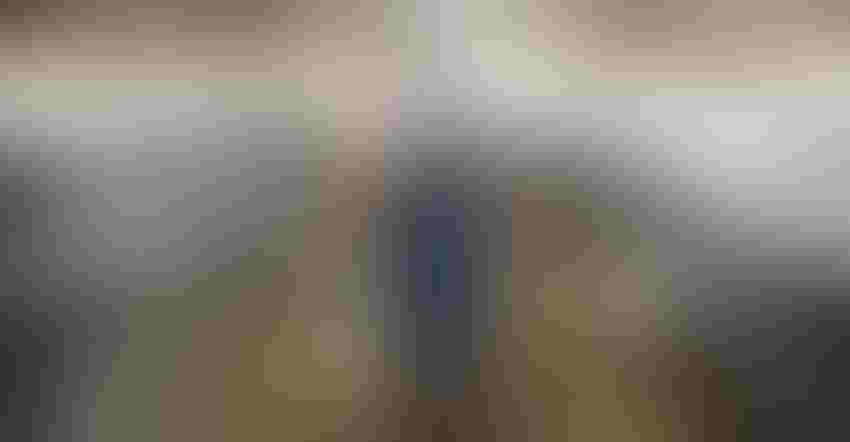 DEFEATING DEPRESSION: It's been a tough couple of years for farmers, made even more stressful by the COVID-19 pandemic. If you're not feeling well and think you have depression, ask for help.
dusanpetkovic/Getty Images
It's been a while since I've written a column. So if you've missed me, sorry, I've been away for too long.
Sometimes I need to step away to find the right things to say. Other times, in fact most times, I get inspired by what other people have to say.
When I recently heard the stories of two dairy farmers and their struggles with mental health, I had no choice but to write. And it's not because it makes for a juicy story. It's because some things need to be written about.
I've written in the past about my struggles with mental health. I'm not ashamed about it, nor should you be. The stigma surrounding depression and mental health is real, and the only way we'll get over it is to first acknowledge it, then try to fix it.
For dairy farmer Art Shull, it took a lot of pain to realize he needed help. During a recent dairy stress talk put on by the Pennsylvania Center for Dairy Excellence, Art, a dairy farmer from Bucks County, Pa., and Randy Roecker, a dairy farmer from Loganville, Wis., talked about their struggles with depression.  
"The last five or six years have been stressful. It's been a trying time to try to keep the farm running," Art says.
Then came 2020. His mother died last February, and through all the hard work of last year's growing season, he was diagnosed with a potentially deadly disease.
"Through all this, I was still trying to do my regular work and all in extreme pain," he says.
His wife told him to make a change, but Art didn't know what to do. He had hundreds of acres of corn silage to harvest and 220 cows to milk.
Then, one night last fall, everything changed. He was greasing the chopper for the next day when he slipped off and slammed his head on a pipe that was connected to the corn head. He cracked his head open.
That was his wake-up call. He finally decided to hire a custom harvester for help.
Thinking about his own health, his 94-year-old father, and his wife and children, Art made a decision in December that was the hardest decision in his life: He sold the cows. Fighting back tears, he talked about the fact that he, the fourth generation of his family to farm, would be the last to milk cows.
But through all the heartache of 2020, he realized that he couldn't do everything himself. "Looking back, I probably didn't deal with stress well. I just kept going," he says.
Randy Roecker, who milks 300 cows on 750 acres, has been trying to get the word out about mental health the past few years after his own experiences dealing with depression.
In 2008, during a rough year for the dairy industry and only two years after a major expansion of his farm, depression hit him hard. "You don't know where to turn; you don't know what to do," he says.
Then, in 2018, a neighboring farmer committed suicide. He thought back to his own bout with depression 10 years earlier. He started feeling sick, was losing weight and didn't want to be around people.
Finally, he went to Madison, Wis., where he saw some psychiatrists and therapists. He had to travel to the "big town" because there were no mental health resources where he lived.
"You got to have somebody understand this," Randy says. "There is not adequate help out there. My family was trying to help me out, and my family did help me."
Through his bouts with depression, Randy has worked to educate others about mental health. The Farmer Angel Network, a collaboration of Sauk County Public Health, Sauk County UWEX, Project Recovery, local churches and concerned farmers, was born out of church meetings Randy helped organize in his community as a place for local farmers to come out and talk to others.
Some people drive from two or three hours away because they're embarrassed to talk to their own neighbors about what's going on.
Randy's mother, who is now in her early 80s, doesn't like it when he talks about his issues. But he wants to talk about it, and he wants others to feel comfortable, too.
Look for the signs
The most common first sign of depression is more arguing, either with your friends or with your family, says Michael Rosmann, a psychologist and farmer from Harlan, Iowa, adding that 40% of distressed farmers either drink more alcohol or even use drugs to mask their pain.
"The amount of stress that farmers experience is higher than any other occupation we know of," he says. In fact, the suicide rate of people in farming is 40% to 60% higher than the general population, he says.
A death in the family or loss of the farm itself can no doubt trigger depression. But Rosmann says that he sees higher depression during certain times of year, including during tax filing season, during planting and right around harvest.
Thankfully, there are lots of online resources available if you need help. Rural Mutual Insurance Co., based in Wisconsin, has a website devoted to mental health, including seven warning signs to look for:
decline in the care of domestic animals

increase in farm accidents

decline in appearance of farmstead

signs of stress in children
You can also find resources at NY FarmNet and the Center for Dairy Excellence, as well as our own mental health resources page.
Good cow health and production starts with feeding the right foods and giving your cows a comfortable place to live.
Think of your mental health that way, too. Feed it the right "foods" and take care of yourself. It will benefit you in the long run.
Subscribe to receive top agriculture news
Be informed daily with these free e-newsletters
You May Also Like
---