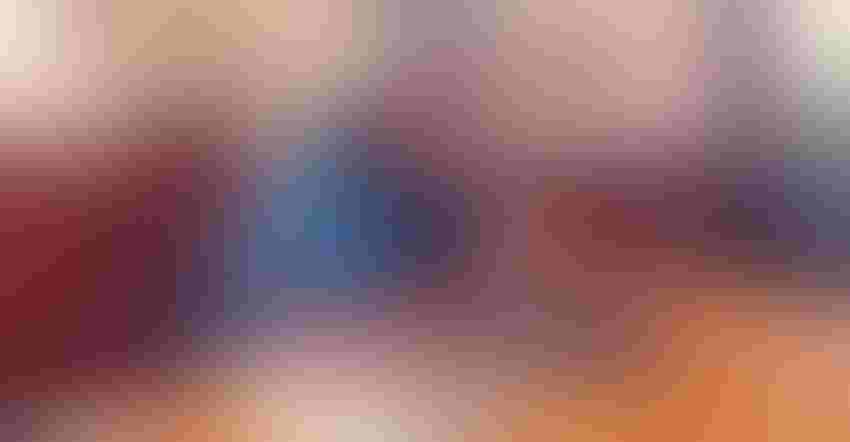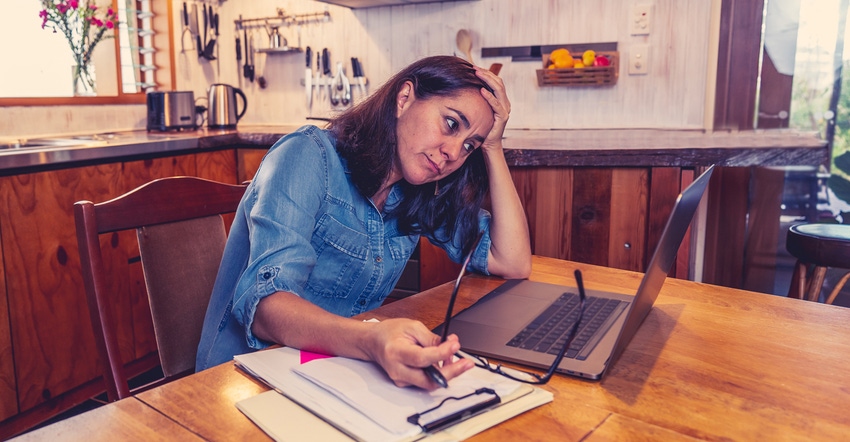 SB Arts Media/Getty images
I can't abide a bully. And online scammers are the ultimate bullies.
This week, people took to their screens for Cyber Monday sales for their holiday gift-giving needs. It's the scammers' version of Black Friday, though. After all, with the supply chain and shipping concerns at top of many minds, this year the scammers are going to be out in full force to take advantage of good people just trying to put a gift or two under the tree.
Now, you might think that internet scammers wouldn't bother people in the agriculture community, that they're likely to prey more on people in cities, but you'd be wrong. Since the dawn of agriculture, there have been shady characters willing to part farmers and ranchers from their hard-earned money. The snake oil sellers and cattle rustlers of the Wild West turned into the useless doodad shysters and internet swindlers on Facebook today.
Keep your guard up
The rise of Craigslist and Facebook Marketplace has drawn out the scammers like never before. It used to be that if you ran a classified ad in a publication, at the very least there was a phone number and billing address to use to track down potentially shady crooks.
But there is limited gatekeeping on Craigslist and Marketplace to make sure that the profile "John Smith" of "Newton, Kan.," is a real individual. With the click of a mouse, photos can be screenshotted from another (often legit) account, and then used by these scammer profiles in false "for sale" ads on a Marketplace listing. By the time you realize the load of hay you bought from John Smith never existed, was a picture a fake profile poster grabbed from another account, and is never going to show up at your place, your payment has cleared your PayPal account and will likely never be seen again.
Trevor McKeeman, founder of the HitchPin app for farmers, says legitimate companies that assist farmers in buying and selling goods and services never stop trying to stay ahead of scammers and their tactics.
For example, HitchPin's staff pay special attention to the words and phrases used in listings. They also have an extensive verification process to make sure users are legitimate. And, in the case of the HitchPin app, it provides a way to rate the buyer and the seller, so that future users can see how they've acted in the past.
But that's just one app. What should you do if you're scrolling Facebook and see a deal for a John Deere 4020 that you'd like to buy?
Do your homework
First, click on the profile of the individual seller and see if they have a complete personal profile page and how long they've been a user of the platform, for starters. See how many friends they have, and if their friends look to be legitimate accounts — or if they look like a motley crew of fake profiles. Maybe you have friends in common; if so, contact them to get a feel for that seller's intentions.
Look at the Facebook group that's promoting that item. Does it boot bad actors when the admins identify them? Is there a process to verify group members before joining? Are there rules for conduct? Rick McNary, creator of the "Shop Kansas Farms" group on Facebook, says the group has rules for buyers and sellers to abide by.
Do a little digging
In case you're looking at a vendor's listing on Facebook or Craigslist, the FBI recommends you do your homework to make sure that vendor is legitimate as well.
• Be very wary of goods or services that are drastically discounted.
• The Better Business Bureau's website, bbb.org, can let you conduct a business inquiry.
• Check other websites for reviews and complaints about the company.
• Visit the retailer's "Contact Us" page, and pay close attention to the details in their address, email and phone number to confirm they are legitimate. Call the phone number, and make sure it's connected.
• A website may look flashy, but that doesn't mean it's legitimate. And websites can be set up and taken down quickly — kind of like that snake oil seller's wagon of goods from yesteryear.
• The FBI offers tips to avoid being hoodwinked by scammers.
Protect yourself
Farmers and ranchers usually have pretty good radar for detecting bad apples, but these scammers are sophisticated and spend their days dreaming up schemes to get by that radar. And these swindlers aren't just sellers — some may also try to part farmers and ranchers from their crops and livestock without payment.
I know that some of you reading this have maybe made a good living from using these free platforms to buy and sell goods and services for your farm or ranch. I have friends who sell beef over Facebook to consumers, and they haven't had problems.
These free platforms are great for selling those jeans your teenager outgrew, or that tennis racket you used once. But, when you're talking large equipment purchases or selling a year's worth of crops or livestock, it pays to take the time to do your homework.
Or else that bully is going to scam you out of more than just your lunch.
Subscribe to receive top agriculture news
Be informed daily with these free e-newsletters
You May Also Like
---