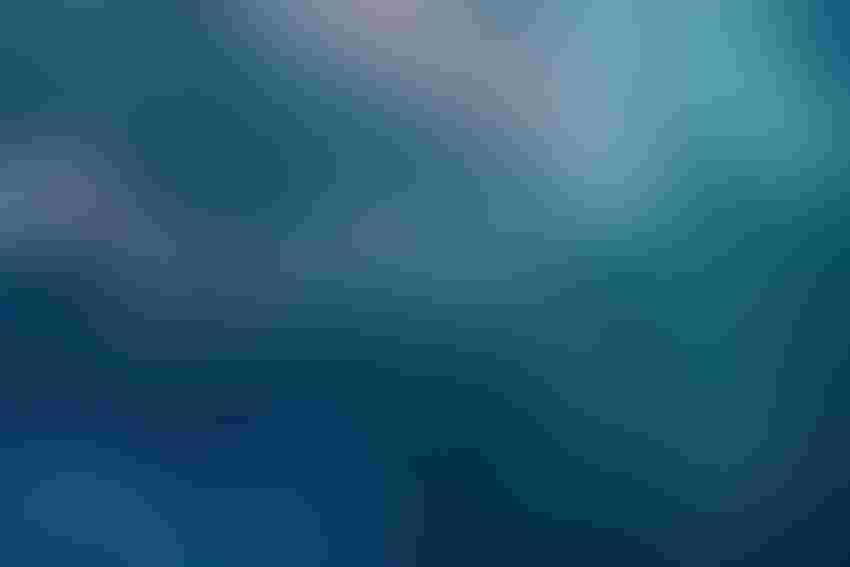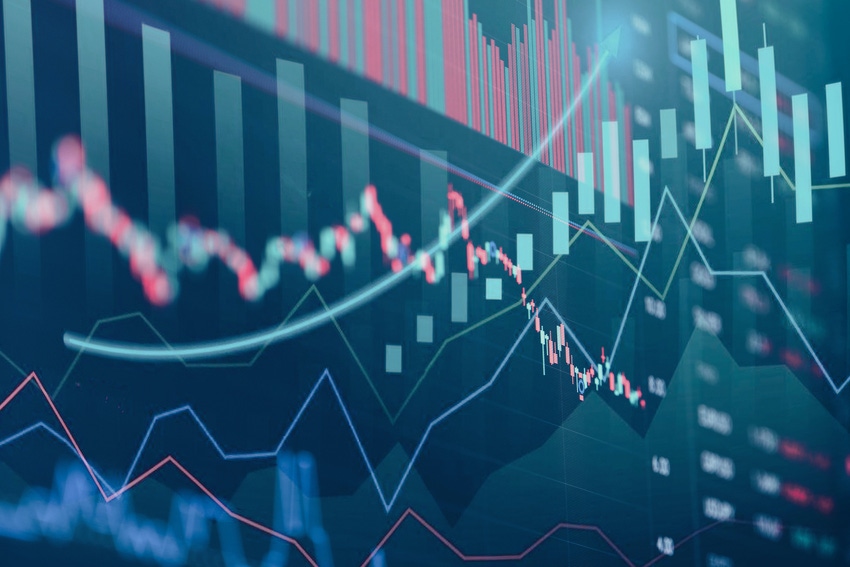 This week's USDA report confirmed what we already knew; still tight ending stocks of nine grain and oilseed commodities in the United States. Supplies of grain are tight due to less than stellar production this summer and strong global demand last year. 
Looking ahead, future demand is in question as many countries of the world are combatting inflation by any and all creative means necessary.
Since August, corn, soybean, and wheat prices have held firm at loftier price levels, while trading in various consolidation patterns. Now that the October USDA report is behind us, what other factors might make the grain markets move out of these cumbersome and tedious trading ranges which have held prices captive for over two months?
The key will likely be various outside market, geo-political headlines that will flare up over the next 30 days. There are eight major global events occurring over the next month that will be headline stealers and potential market movers.
NATO Meeting Oct. 13
As you know, Ukraine is not a member of NATO. Russia is demanding that Ukraine does not join NATO, or the globe will face World War III. Remember, if any country under the NATO umbrella is attacked, then all the countries under the NATO umbrella work together to defend that country that is being attacked. While Ukraine is not a member of NATO, it is a member of the United Nations.
Earlier this week The U.N. General Assembly voted overwhelmingly to condemn Russia's "attempted illegal annexation" of four Ukrainian regions. The U.N general assembly then implied that Moscow must immediately reverse its actions. The vote in the 193-member world organization was 143-5 with 35 abstentions. (Note: China, India, Sri Lanka, Vietnam, Thailand, Pakistan, Ethiopia, Congo, South Africa and Uganda and 15 additional nations in Africa abstained from the vote along with additional nations.) This vote, and the wording of it has been the strongest support from the General Assembly for Ukraine and against Russia since Russian troops invaded Ukraine on Feb. 24.
At the October 13 NATO meeting, there will be remarks given by the NATO Secretary General and the US Secretary of Defense. There will also be a meeting of the NATO Nuclear Planning Group. Again, while Ukraine is not a member of NATO, there are plenty of countries right next to Ukraine that are a part of NATO and will need defending immediately if the war spills across borders or if nuclear happenings spill across borders into Romania, Hungary, Poland, Bulgaria, Slovakia, Lithuania, Latvia and more.
Even though Ukraine is not a member of NATO, many in the world are coming to its aid for war efforts. In fact, the International Monetary Fund's managing director says the IMF will create a group to focus on Ukraine's economic needs as it battles the Russian invasion that would include short, medium, and long missile range systems. Did you also know that there are approximately 50 nations that meets regularly to assess Ukraine's needs and help to find war equipment and funds? The IMF anticipates that Ukraine needs about $3 billion to $4 billion each month to finance its budget.
Russian-occupied Nuclear Power Plant
You're likely familiar with the importance of the Zaporizhzhia nuclear plant. If it shuts down, leaks, or blows up, the world will have a serious problem with radiation nuclear fallout that will spread far. The surrounding soils will not be able to be used for agriculture, and the fallout could spread into major transportation waterways.
Recent fighting near the plant has again heightened the urgency of this situation. Elevating this fear is Putin's new war master. Over the weekend the Kremlin announced the appointment of General Sergei Surovikin, a 55-year-old war veteran who participated in several difficult battles; he led Russian forces in Syria. He is known for being ruthless and brutal. Some feel that the recent elevation of Russian attacks on Ukraine were because of this guy. Ruthless and brutal. In my opinion, if Putin is going to attempt to show further "muscle" he likely does it now ahead of the Chinese political gathering.
Chinese Communist Party begins Congress Oct. 16
Every five-years this political gathering creates China's leadership for the next five years, as well as makes any changes to the party's constitution. This meeting will likely address future Covid lockdowns, matters of Taiwan, current slow Chinese economic growth, the ocean waters of the Pacific territories and other pertinent global factors.
China has a delicate balance ahead of it as the country is in great need of food and energy. In my opinion, China has been lower on food and energy supplies than they care to admit, potentially another reason why Covid lockdowns have lasted longer than anyone anticipated.
Let me bring Russia back into this story. While China has not outright said they support Putin, they also have not attempted to shut him down either, again (in my opinion) due to China's need for raw commodities. Both China (and India) have been powerful trade partners of Russia throughout the war, declining to introduce sanctions and continuing to purchase the energy products and some food. Will China make any mention of the war at this meeting or continue to stay out of it?
It hasn't been just China, that has been mostly quiet regarding Putin's war, but also Brazil, India, Egypt and South Africa. Remember, at the recent U.N. meeting, they all abstained from voting. 
Will Putin make a move ahead of the upcoming Chinese meeting this weekend? Will he force China's hand to officially take a side? Or is he betting that China will not take a side due to their need for commodities?
Brazil Presidential runoff election Oct. 30
Elections were held on October 2 in Brazil to elect the president, vice president, the National Congress, the governors, and legislative assemblies. No candidate for president received more than half of votes in the first round, and so a runoff election is scheduled for Oct. 30.
The first round of elections showed Da Silva, a former two-term president, with 48.4% compared to 43.2% for Bolsonaro. In my opinion, this Presidential election is important because Brazil has also not been overly vocal regarding Russia's war in Ukraine. Part of this may be due to Brazil's ties with China. In 2021 China began investing heavily in Brazilian raw commodities such as soybeans, crude petroleum, sugar, beef, and iron ore.
The Fed will set rates Nov. 2
The Fed has suggested it will continue to aggressively raise interest rates at each scheduled meeting for the duration of 2022 in efforts to tame inflation. At the upcoming meeting, will they stick to the 0.75 percent increase or make it a full point? That decision will be made by an influx of economic data gathered in October.
There are now two monetary policy decisions left in 2022. These rate decisions are scheduled for Nov. 2 and Dec. 14. Some feel the Fed will raise their benchmark rate by an additional 1.25 percentage points over these next two meetings. Doing so would put the Fed's key rate at its highest level in 14 years.
Additional interest rate hikes may likely keep commodity prices in check, unless we see an uptick in demand in the form of exports or U.S. consumption, or if we continue to hear that U.S. harvest results continue to come in less than expected.
U.S. elections Nov. 8
If you're like me, you're sick of the negative election commercials. But this is a very important mid-term election for our country. All 435 seats in the House of Representatives and 35 of the 100 seats in the Senate will be contested. There may be significant shifts in congress which could affect President Biden's remaining two years in office. Also, there will be thirty-nine state and territorial gubernatorial elections.
Inflation will play a pivotal role in the election outcomes. Americans are increasingly taking a dim view of their finances, according to a new poll by The Associated Press-NORC Center for Public Affairs Research, "Roughly 46% of people now describe their personal financial situation as poor, up from 37% in March." People vote their pocketbooks, and high inflation is top of mind for many Americans.
Ukraine grain corridor deal expires Nov. 19
Ukraine struggled to get grain exported to the world due to the war. Thankfully, a deal was signed by Russia, Ukraine, Turkey, and the U.N. on July 22 to resume grain exports from Ukrainian ports that were halted since the start of the war in late February. However, that initial agreement was only good for 120 days and expires in November.
The deal allowed exports of Ukraine of grain, fertilizer, including ammonia, to have safe maritime passage from a corridor of three key Ukrainian ports to the rest of the world. Will a new deal get struck? Will Putin do something drastic to those ports?
Rail strike looms Nov. 19
Railroad workers had put a pause on their recent strike as negotiations overall continue. However, it is said that a final break through deal has been difficult to negotiate, not because of salary and pay agreements, but because of work rules that unions said had brought engineers and conductors to a breaking point; many crew members are on call seven days a week and work long hours.
Rail operators and the unions have agreed to resume negotiations from now until Nov. 19, at which point union workers could go on a strike if a deal isn't reached by then. If this strike occurs, it would not only disrupt passenger rail service but also slow the flow of goods to warehouses, and grain across the country to key export ports.
A union strike could cost the U.S. economy up to $2 billion per day, according to an estimate from the Association of American Railroads.
You're going to be busy with harvest, but the rest of the world will be spinning dramatically around you. Make sure you are monitoring these important upcoming events. There is a big market move likely coming.
Reach Naomi Blohm: 800-334-9779 Twitter: @naomiblohm   and [email protected]
Disclaimer: The data contained herein is believed to be drawn from reliable sources but cannot be guaranteed. Individuals acting on this information are responsible for their own actions. Commodity trading may not be suitable for all recipients of this report. Futures and options trading involve significant risk of loss and may not be suitable for everyone. Therefore, carefully consider whether such trading is suitable for you in light of your financial condition.  Examples of seasonal price moves or extreme market conditions are not meant to imply that such moves or conditions are common occurrences or likely to occur. Futures prices have already factored in the seasonal aspects of supply and demand. No representation is being made that scenario planning, strategy or discipline will guarantee success or profits. Any decisions you may make to buy, sell or hold a futures or options position on such research are entirely your own and not in any way deemed to be endorsed by or attributed to Total Farm Marketing. Total Farm Marketing and TFM refer to Stewart-Peterson Group Inc., Stewart-Peterson Inc., and SP Risk Services LLC. Stewart-Peterson Group Inc. is registered with the Commodity Futures Trading Commission (CFTC) as an introducing broker and is a member of National Futures Association. SP Risk Services, LLC is an insurance agency and an equal opportunity provider. Stewart-Peterson Inc. is a publishing company. A customer may have relationships with all three companies. SP Risk Services LLC and Stewart-Peterson Inc. are wholly owned by Stewart-Peterson Group Inc. unless otherwise noted, services referenced are services of Stewart-Peterson Group Inc. Presented for solicitation
Subscribe to receive top agriculture news
Be informed daily with these free e-newsletters
You May Also Like
---