Natalie Baker is a veterinarian two years out of the Purdue University vet school. She is part of a family practice with her father near Boonville. It's the Warrick Swine Vet Clinic. She came to the annual Indiana Pork meeting in Indianapolis to educate producers about the new feed directive that is coming to fruition by December '16. Nearly five years in the making, this rule by USDA and the Food and Drug Administration means antibiotics considered important for human medicine can no longer be used as growth enhancers in feeds, unless the producer obtains a VFD- a directive from a vet saying it's needed in the feed to treat disease.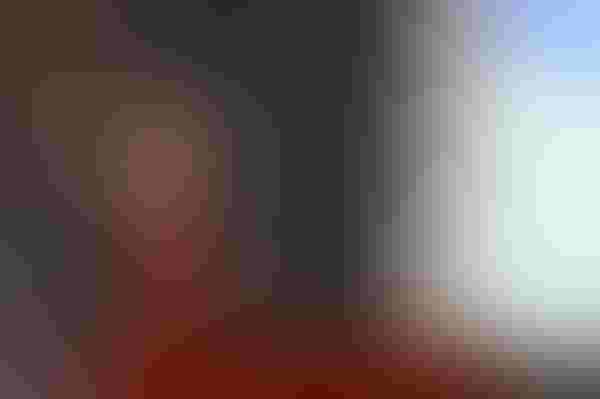 DRUGS AND ANIMALS: How medicines are used in feed will change by December 2016, Natalie Baker says. How they're used for treatment of disease will also likely change in the not-so-distant future.
There are more questions than answers on this program right now, Baker admits. Some of their swine clients have prepared by taking antibiotics out of their feed already. One producer was heard to say at the meeting 'that if I have to write down everything I'm doing with this medicine, I just won't feed it.' Part of the new rule is that records must be kept by vets, producers and the feed mill for two years.
The theory is that drugs 'medically important to human medicine should not be used in low levels in feeds so that there is less risk of developing resistance to these drugs in the human population that consumes meat and animal products. Whether you agree or not it's coming, Baker says.,
"What's also coming may be even more surprising. While she doesn't have a timeline, she told Indiana Prairie Farmer that it is only a matter of time before you will no longer be able to buy penicillin and other drugs commonly sold at big box-type farm stores at those locations. You will only be able to purchase them form a veterinarian.
One message is clear. You're going to need to develop a closer relationship with your veterinarian if you're into the livestock business. It will be important when the VFD directives take effect at the end of this year. And it will be important if you can no longer buy antibiotics over the counter at farm stores.
Like it or not, get ready now, Baker advises. She believes it's a strong trend that is headed your way.
Subscribe to receive top agriculture news
Be informed daily with these free e-newsletters
You May Also Like
---