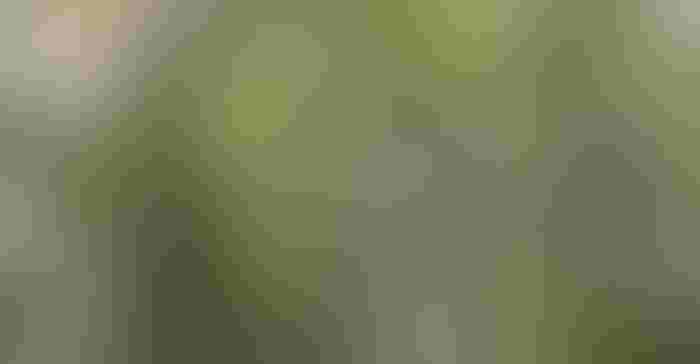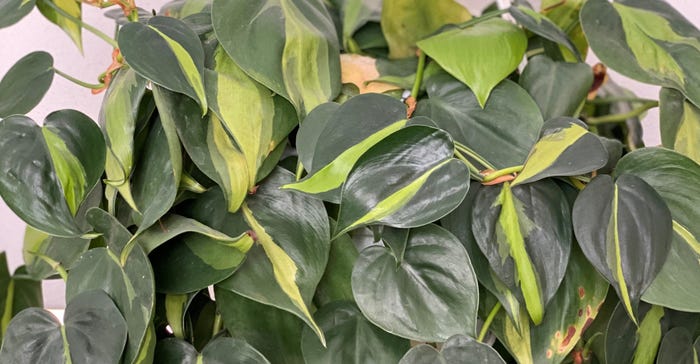 With cold, snowy conditions lurking just outside the window, splashes of green from indoor plants can help liven up a space. I'm one of just many people who enjoy a variety of houseplants, and the extra greenery inside during the cold winter never hurts.
What started back in my undergraduate days in college, with just a few easy-to-care-for plants has exploded into an indoor jungle today. A total of 46 houseplants fill the walls and surfaces of my home. While I'm nowhere near being an expert, I pride myself on my rare plant collection and enjoy watching them grow, especially during winter.
Anthuriums, syngoniums, philodendrons, hoya and even trees are part of my collection. It's hard to pick one outstanding favorite. But I do have a "top five," which aren't the most expensive, most impressive or oldest, but give me a sense of pride for how they thrive:
1. Marble Queen. This pothos hangs on my living room wall and is loved for its prolific growth pattern.
2. Fiddle Leaf fig. This plant was saved from a hardware store where it was clinging to life but now thrives.
3. Anthurium clarinervium. This is the first plant I purchased from my "rare-plant wish list."
4. Philodendron Brasil. This hanging plant produced many cuttings shared with friends and family.
5. Hoya compacta. This plant was given to me by my best friend who hoped a south-facing window would help it to thrive.
Bring on the benefits
Indoor plants offer many benefits, including reduced stress, improved air quality, and better office performance and focus. While I'm sometimes not sold on that last one, there is a satisfying quality to writing with plants around my desk.
Esther McGinnis, a horticulturalist at North Dakota State University Extension, says that multiple research studies back up the claimed benefits houseplants give.
"At the college level, instructor evaluations were higher in plant-filled classrooms," she says. "College students rated the classes as stimulating and reported their interest in the subject matter increased."
She also describes benefits seen in a hospital setting, where patients recovering from appendectomies and thyroid surgery were recovering faster in rooms with eight to 12 small plants. Patients also took fewer pain relievers and were shown to have lower blood pressure.
You don't have to be a college student or surgery patient to try out the benefits found with houseplants. Take a little time this winter to add some festive foliage to your living space. 
Who knows? Maybe you'll be able to see the benefits.
Subscribe to receive top agriculture news
Be informed daily with these free e-newsletters
You May Also Like
---