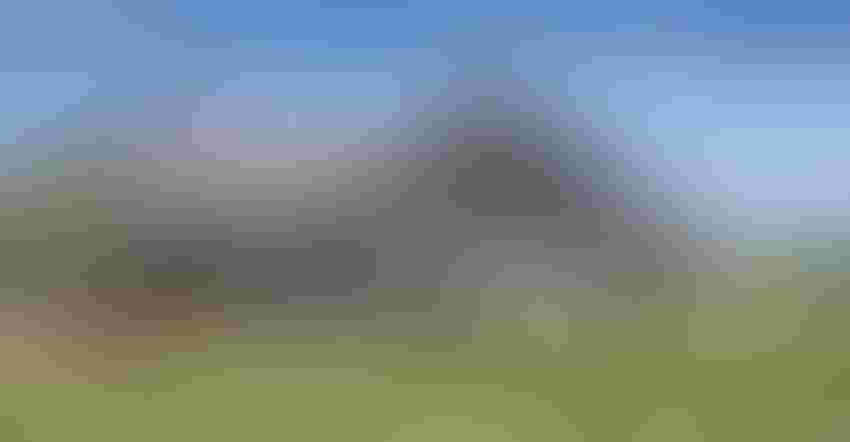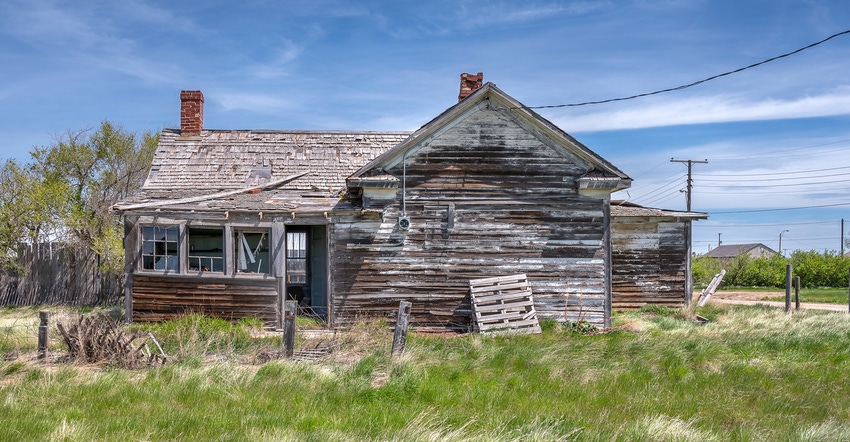 YOUR PLACE IN HISTORY: The women and men of American agriculture have created a legacy that continues to make the country great. Where is your place in continuing that legacy?
James_Gabbert/Getty Images
Gaining notoriety can happen in a split second by making a single bad decision, or a series of poor choices. Meanwhile, it can take a lifetime to build a legacy.
Chances are if I say certain names, you will have heard the name and probably be able to say what they did to rise to household-name status globally:
Norman Borlaug, father of the Green Revolution

Babe Ruth, original home run king

Thomas Edison, inventor of lightbulb
Legacies come in many shapes and sizes and can be found anywhere. As one ages, it's common to start thinking about not only our own mortality, but also how we will be remembered in the world when our time comes.
Granted not many of us will leave a legacy of Ruthian proportions, or on the scale of saving billions from starvation through wheat breeding or lighting everyone's world, but we all have it within us to at least brighten and better our little corner of the world.
In my 30-plus years of reporting on agriculture and the men and women who feed the world, I am amazed by those who give their all every day of the year, in good times and in bad, in sickness and in health, often for little pay and sometimes even less appreciation.
But you get up each day to do what you have had ingrained in your makeup. Most of you have had the good fortune to be born into a farming family, and you are doing what your family has done best for decades and possibly generations.
Being born into an agrarian family tree has planted your roots deep into the rich soils of the Midwest, and you are doing your best to spread the limbs of that family tree, to build upon the legacy that has been entrusted to you. Maintaining the status quo is an injustice to all of those who came before you if you simply keep treading water. It is time for you to create your own legacy.
So, how do you want to be remembered?
We have learned a lot since we first heard the term COVID-19, and maybe some of our priorities have changed as to what is really important. Determining what's important is very personal, and that plays into how you wish to create your own legacy. It's often said that we should leave the world, or our corner of it, in better condition than how we found it.
That can mean different things to different people. Do you plan to leave a legacy of improved soil health? Will your legacy be one of reducing chemical use on cropland? Will your legacy be the reduced use of all resources available? Will your legacy simply be that you left the world a better place?
What do you see in mirror?
With Father's Day upon us, I see myself looking at a two-way mirror. One way, I see the legacy that my Dad has created. Though now retired, my Dad's life of raising hogs, corn and soybeans showed my brother and I the value of hard work. His outlook also showed a great faith and respect in the Almighty. If we had a crop failure from hail or drought, "Well, that's just God's way," he would say.
What ate him up inside, though, was when we'd find dead hogs on our chore rounds. "We would do all we could, and they'd die with no explanation. That was hard."
Dad's love of God is followed closely by the love of his family.
My Dad's legacy will also be one of kindness and generosity, almost to a fault. He would give you the shirt off his back, even if he didn't have a shirt to give.
He also has a great love for this great country. Though he never was in battle, he takes great pride in his service in the U.S. Army, is a proud member of the local American Legion and proudly puts up the array of U.S. flags at his church's cemetery for holidays.
The second view of the mirror is me pondering what legacy I will leave for my daughters and, hopefully, grandchildren, as well as for others in the extended family and my friend circle.
I like to think that I have carried on my Dad's work ethic, and the love of God, family and country. I also hope that I will be looked upon as one who has shown kindness and generosity, though maybe not to the extent of my Dad's generosity.
Being a part of the journalism world, I will not have the financial wherewithal to ever leave of legacy of some great endowment or scholarship fund for future minds. But through my journalism experience, I hope that I am able to leave a legacy by sharing the stories of American farmers.
My story may not be worthy of being told on the pages of a farm magazine, but I am honored to be able to share the stories of your legacies. That is part of the mission of periodicals such as these farm magazines, sharing the stories of farmers and, in a way, sharing the stories of those who have made America great.
As Benjamin Franklin once said, "If you would not be forgotten as soon as you are dead, either write something worth reading or do something worth writing."
One caveat we all need to consider is that the legacy that we think we are creating may be different than the legacy remembered once we are gone. So, while you're here, do something worth
Subscribe to receive top agriculture news
Be informed daily with these free e-newsletters
You May Also Like
---