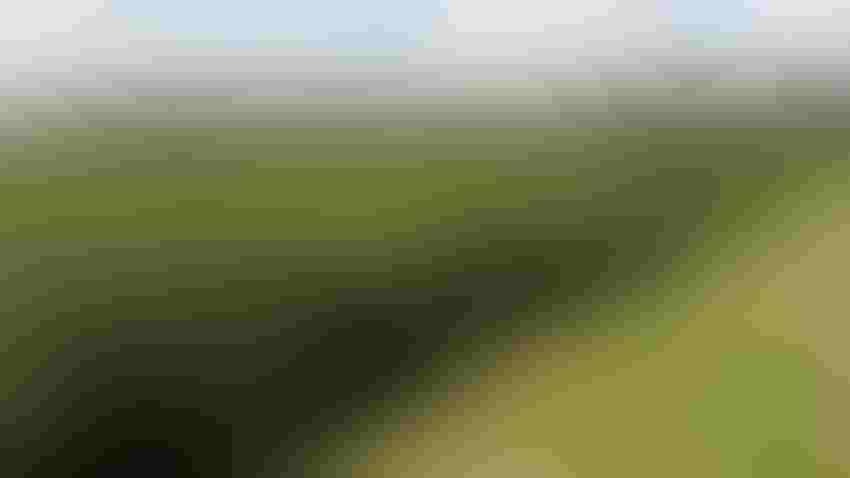 In late February, I had the opportunity to represent Western Farm Press at the Mid-South Farm and Gin Show in Memphis, Tenn., where I presented our region's annual High Cotton award to Firebaugh, Calif., producer Aaron Barcellos.
Our High Cotton presentations are typically handled (very well, I might add) by my colleague, Todd Fitchette, who interviewed Aaron and wrote the story that appeared in our March issue. But Todd was covering the Southwest Ag Summit in Yuma, Ariz., the week of the gin show, so it was my turn to go to Memphis. And it reminded me of everything I love about covering agriculture.
The commodity was different from the ones whose conferences I most often cover, such as almonds and wine grapes. But whether you're growing cotton in Mississippi or avocados in Southern California, if you're in ag, you're part of a family.
Take Barcellos, for instance.
Barcellos, owner of A-Bar Ag Enterprises, is a fourth-generation farmer in the Central Valley, but the first generation to start growing cotton after his family was in the dairy industry for many years. He was drawn to Pima by prices that now return over $3 a pound to the grower, he has said.
He grows up to 2,500 acres of cotton along with other crops. Though his family had never grown the crop, it didn't take long for Barcellos to feel acclimated to the industry, he said while receiving his award Feb. 24.
"It was nothing I had any real awareness of," he said. "And when I first got involved with cotton leadership and with my cotton work family - which I like to call them - I see a few of them here today - it wasn't long before I felt like part of the cotton family.
Barcellos was one of four regional High Cotton Award winners presented awards by Farm Press editors. The Southeast's Rusty Darby; the Midsouth's Kody Beavers; and the Southwest's Williams Family Farms were also honored. The award recognizes producers who grow quality cotton using regenerative practices.
Darby, whose farm in South Carolina was used to film scenes from the movie "The Patriot," told a moving story about how he crawled around his field before sunrise one morning last year in search of the first signs of a cotton crop.
"I see the ground pushing a little bit. I say, yee ha man. I kept the pocket knife out. I rake that dirt back and there it is, that little hypocotyl arch and those two little cotyledons rolled up. And I sit back on my knees and the sun's cracking now on the horizon. I say a little prayer. Lord, thank you for being so faithful to my family for 200 years."
What song was next on his playlist when he got back into his truck? The hymn, "Great Is Thy Faithfulness."
I'm sure every farmer can relate, and I'm grateful to know so many of them.
Subscribe to receive top agriculture news
Be informed daily with these free e-newsletters
You May Also Like
---