I've had a few conversations lately where it appears that among at least a few companies the focus may not all be on wholegoods, but on tools and tech that can be added to existing equipment to make it perform better. Whether you're talking about improved trash handling on your planter or more precise application of material from your sprayer, the upgrade may be more add-on for the immediate future.
Why this focus? We're in a down-cycle in agriculture, and farmers know how this works. You have to keep moving ahead to stay in touch and keep improving yields, but the market is not rewarding you enough to invest too much back into the business.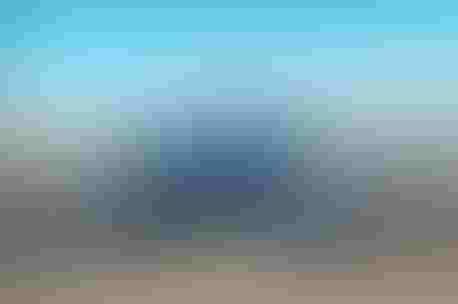 However, the pressure still exists to do things better or faster. Take planters for example, the electric meter has been a boon to this technology reducing parts and planter complexity and providing for what I've called "digital" planting with individual row shut-off now a not-too-expensive reality.
John Deere's purchase of Precision Planting shows there is interest in this side of the business. Ag Leader is launching its own electric meter for the market too - we saw an early version at the National Farm Machinery Show in Feb. and though I am writing this ahead of the Farm Progress Show, I'm thinking I'll get a look at those then too.
Thinking about upgrades
That puts the focus back on your operation. Where could you enhance a machine, boost tractor output or make your operation more efficient, without a wholegoods purchase? That's the question many farmers will ask since the move for continuous improvement in yield, efficiency and income is a kind of never-ending project.
Kinze, for example, has launched a range of retrofit kits for its legacy planters, offering the opportunity to update older machines with some key technology - depending upon how old your machine is.
For example, there's the mechanical to 4000 series vac meter or the Edgevac to 4000 series vac meter retrofit kit. This allows Kinze owners to upgrade their 3110, 3140, 3200, 3500, 3600, 3660 and 3700 planter models built in 2010 or later to the newer style, more precise singulation system.
Or there's the electric clutch retrofit kit that allows you to boost planter precision and provide planter section control for 3200, 3600 and 3700 planters.
Those are just two examples of a list of potential retrofits the company is offering for 2017. And of course if you're thinking of upgrading your data collection system - from enhanced yield monitors to cloud-based data collection, every maker of those tools is offering packages and plans for the fall and later.
Trimble recently announced creation of a dedicated Business Solutions group within its Agriculture Division to support "more complex needs of agricultural leaders." They're calling it the Trimble Agriculture Business Solutions group and it's a chance for the company to pull together its wide-ranging ag tech tools under one umbrella including Agri-Data, the Connected Farm solution, Farm Works Software, Cengea Ag and Iron Solutions. Those last two are data-focused businesses that offer a range of services in agriculture, but also in other industries.
As you look ahead this fall, and you're thinking of ways to invest in your farm, it appears your suppliers are stepping up as well.
About the Author(s)
Subscribe to receive top agriculture news
Be informed daily with these free e-newsletters
You May Also Like
---