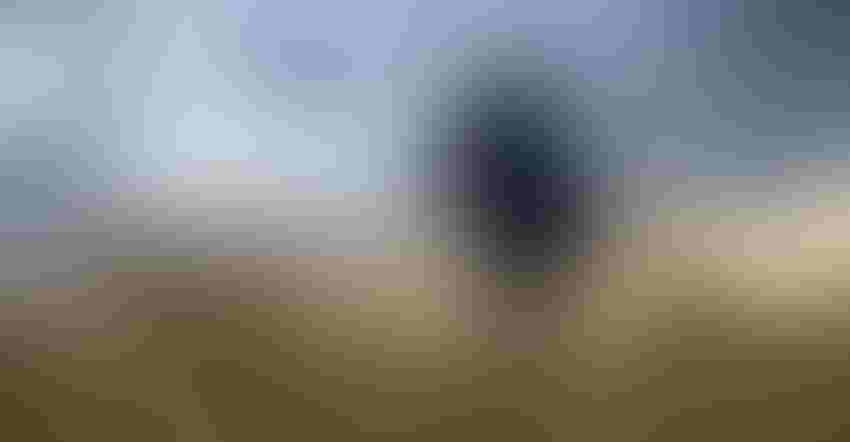 GOOD NEWS: My heart still skips a beat every time my cellphone rings because of one bad phone call many years ago. Today, I try to use the cellphone for good news and catching up with friends.
Peter Garrard Beck/Getty images
It was our oldest daughter's ninth birthday. I was combining soybeans, trying to open up a field along the creek before heading home for supper and birthday cake with our family for her birthday.
My cellphone rang, and I saw that it was my mother's phone number. I thought she was calling to find out what time to stop by for cake. But the voice on the other end had a different tone than I expected.
"We were in an accident," my mother said with a shaky voice. "Dad is unconscious. I don't know if he's alive, Curt," she said. My heart sank. I jumped out of the combine, drove the truck home, kissed my wife and hopped in the car to drive to where the accident had happened. I had no idea what I was driving to, and I was frightened.
I arrived on the scene about the same time as the ambulance. Alert neighbor children who witnessed the accident called for help, probably saving my dad's life. The rest of that evening is a blur. An ambulance trip to the hospital in Yankton. Dad receiving the sacrament of the anointing of the sick. Another ambulance trip to the hospital in Sioux City. Not knowing if Dad would make it or not. Talking to my mother, who was also injured, and trying to figure out what happened.
Dad's heart had stopped while he was driving the car. He slumped over in the driver's seat and ramped up over a ditch and into a neighbor's horse yard. Remarkably, he and Mom both survived. After months of hospital time and rehabilitation, they both made it back home. Dad did pass away a few months later, partially from injuries and from further heart troubles.
I tell you the quick version of this story because it has occurred to me recently that every time my cellphone rings, I still have that split second where my heart sinks, where I'm paralyzed about what will be said on the other end. I've had some bad phone calls since that day 13 years ago, so that probably makes matters worse. But that anxiousness started with that one phone call on my daughter's birthday.
Communicate the good stuff
There is no moral to this story, but perhaps it leads us to understand the importance of communication in our lives. I've tried to use the holiday season in past years as an excuse to use the phone for a purpose other than to give bad news. I've tried to call up a friend I hadn't talked with for a long time, as a kind of gift to myself. No reason. Just calling to catch up. That is another good use of the cellphone — video chatting, calling or texting someone with good news and well wishes.
Thankfully, we have cellphones for those emergency situations. But I have to admit that even making extra effort to convey good news over my phone hasn't completely removed that split second of anxiety I still feel every time my cellphone rings. Yet, it certainly has given me a sense that not every call has to be bad news or impending doom.
Comments or questions? Send an email to [email protected].
Subscribe to receive top agriculture news
Be informed daily with these free e-newsletters
You May Also Like
---