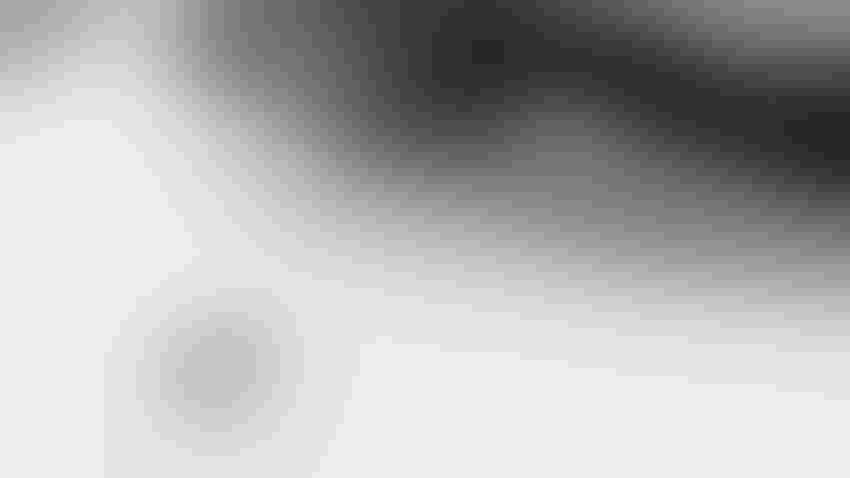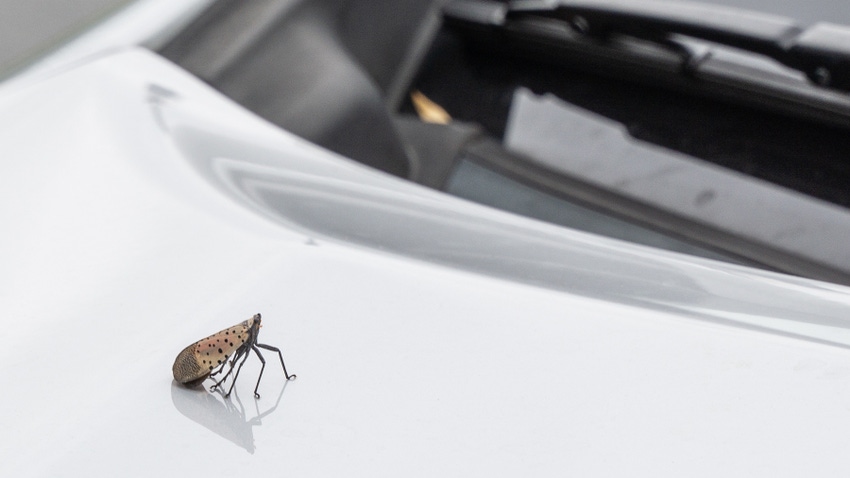 GET OFF: Makes sure to shoo this bug from the car hood. The spotted lanternfly is a pest that can devastate Missouri's grape industry. Be on the lookout for this pretty but destructive pest.
arlutz73/Getty Images
One of the many warnings my parents gave 16-year-old me when I first got my driver's license was not to pick up hitchhikers along any road. For the Missouri Department of Agriculture Plant Pest Control team, this warning takes on a whole new meaning.
The MDA Plant Pest Control team works to protect the state's agriculture industry from the risks associated with the entry, establishment and spread of plant pests and noxious weeds. Their efforts help ensure a high-quality, abundant food supply, as well as protect our natural resources. Left unchecked, these pests can devastate entire agricultural industries and cause great economic hardship.
Domestic and international trade of plant-based items from Missouri is protected by the work of the Plant Pest team. I cannot overstate the importance of keeping trade opportunities open for Missouri producers. Other states and foreign nations want a confidence that plants and seeds are free from pests.
Problem pests
All aspects of plant agriculture — whether soybeans, cotton, white oak trees or geraniums — are susceptible to pests, making our team's work so important to the industry. The list of potential diseases and pests is long, and our team members work in a variety of ways to keep them out. Here are a couple you should know:
Spongy moth. Formerly called the gypsy moth, the spongy moth is one of North America's most destructive forest pests and is a particularly concerning pest to Missouri's oak industry. In early spring, spongy moth caterpillars feed on the leaves of hardwood trees, especially oak trees. Caterpillars can defoliate entire forests, weakening trees that eventually die.
This pest is one of those hitchhikers our parents warned us about. It is a real problem in the northeast and upper Midwest. If you are traveling to a spongy moth-infested state, please inspect your vehicle for spongy moth egg masses before you return. You can find a spongy moth quarantine map on the MDA website at agriculture.mo.gov.
Spotted lanternfly. This pest feeds on the sap of more than 70 plant species, including grapes. This bad bug has the potential to damage our vineyards, forests and crop plants.
The spotted lanternfly also finds its way to new areas primarily by hitchhiking. They lay their egg masses on any hard, smooth surface, including firewood, landscape materials, outdoor furniture, vehicles and more.
Not all pests are insects.
Thousand cankers disease. This is a fungus carried by the walnut twig beetle that affects black walnut trees. The disease has taken millions of walnut trees in the western U.S. and is present in the eastern native range of black walnut, but it has not been detected in Missouri.
To help protect Missouri's black walnut population, the state has enacted a quarantine prohibiting wood products from infected areas coming into the state. The quarantine includes 16 states.
Protecting the state
The Missouri Plant Law states that plant nursery growers must be properly inspected annually. Our inspectors are busy each spring, visiting nurseries preparing bedding plants and annuals for delivery to retail stores across Missouri and other states. Nursery inspection tags accompany all shipments, inside and outside Missouri.
The inspection of greenhouses is not compulsory under the Missouri Plant Law but is often required by retail purchasers before delivery of the plants. Growers of greenhouse plants can request semiannual inspections from MDA.
During inspections, our team looks for a variety of bacteria strains and viruses that can affect food crops. One such virus is the tomato spotted wilt virus, which has a wide range of hosts, including peppers, potatoes, lettuce, watermelons and many popular ornamentals.
It is important to catch these types of issues before the plant reaches a retail location and is purchased by a consumer. That greenhouse-grown plant can serve as a pathway, a carrier if you will.
Help keep pests out
There are several ways you can stop the spread of these unwanted pests:
Source your plants and seeds responsibly. When ordering online, ensure the plant is coming from a domestic source or follows import regulations.

Don't move untreated firewood, even if it looks pest free on the outside. Buy firewood as short a distance as possible from where you intend to use it.

Clean your car and outdoor gear before returning from a vacation to avoid unintentionally bringing back hitchhikers.

Learn the signs of invasive pest infestation. USDA's Animal and Plant Health Inspection Service provides information on its website.
Thank you for doing your part to keep Missouri agriculture and our food supply safe from these harmful pests.
Subscribe to receive top agriculture news
Be informed daily with these free e-newsletters
You May Also Like
---