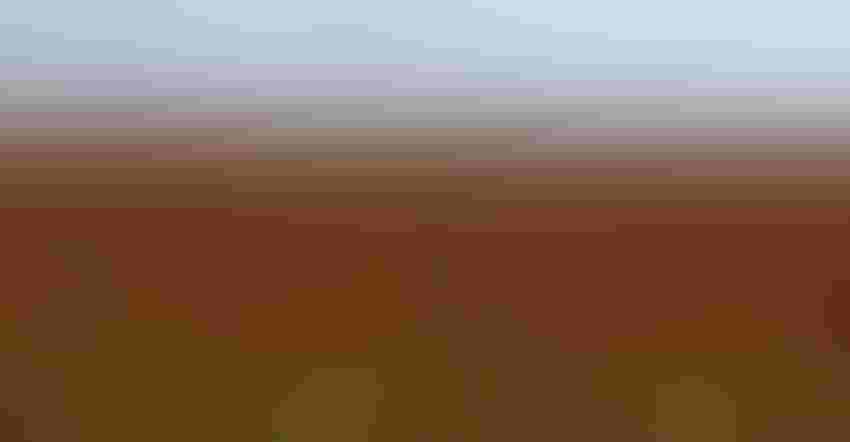 ENVIRONMENT: There's a change in agriculture on the horizon. The future of farming and ranching won't always be tied just to bushels of grain or pounds of beef produced from the land. Whether good or bad, it's likely also to be tied to climate-smart agriculture methods.
Wanda Jewell /Getty images
Lately I find myself reading more and more history books. Specifically, I find myself reaching for Kansas history, and the development of agriculture in this state.
There's so much to understand about our present by looking at the decisions of the past. And probably the overarching theme I see across decades of Kansas history is that oftentimes, the people who changed tools and methods found success.
The farmer who traded in his mule team for a tractor, or who drilled an irrigation well to water his corn. The dairy producer who electrified the milking parlor. The wheat farmer who joined the cooperative. The cattle producer who started to sell on the grid. The soybean farmer who planted a GM seed.
Each one had a choice — embrace the change and adapt it to their farm. Or fight the change and watch others benefit. Embracing a new technology or a new method is a huge risk for anyone in business, but especially huge for a farmer or rancher.
But they did their homework. They knew their business costs and created a plan to implement the technology without betting the whole farm. In short, they made the change work for them.
Friends, I think our generation is in the middle of another one of those massive shifts in agriculture. The kind of shift that our grandchildren will talk about in their history lessons. And that's this new era of sustainability and climate-smart agriculture.
It's not enough to say we're the first environmentalists — this new era is going to require us to prove it. We might prepare for future governmental programs to be tied to lower greenhouse gas emissions and increased carbon storage. We may be approached by some carbon credit program that's willing to pay us to farm under certain parameters that some company far away ties a dollar amount to. We may have already heard the sales pitch from the solar panel or the wind turbine lawyers.
The shift is, we're no longer farming just for bushels for the elevator or pounds of beef hanging on the rail. Now we're farming to meet some environmental target someone somewhere is willing to pay us for — if we just track our data.
Who benefits from being climate-smart?
Is climate-smart agriculture hooey? Is it valid science? Our researchers are working on figuring that out. They're working out how to measure and track the data so we can understand better what we're selling.
Will the programs of today meet the goals of the businesses that have to report to their shareholders and consumers? Or, will their requirements change with the whims of the consumer? I cannot say with absolute certainty. But what if those programs help you conserve your groundwater, or improve your soil health, while paying you to do so? Isn't that a benefit, too?
It's like my dad used to warn me: There have always been hucksters selling snake oil to farmers and livestock producers. But I don't see this topic going away any time soon. It's more likely that this shift is here to stay for a while.
Take some advice from those who went before us. Don't leap in with both feet, do your diligent research and start small. Make sure you can manage your risk, and have a lawyer look at any agreement before you sign. And make sure that the environmental measures you're adopting on your farm or ranch make sense for your environment for the long term.
And maybe you, too, will make history.
Subscribe to receive top agriculture news
Be informed daily with these free e-newsletters
You May Also Like
---