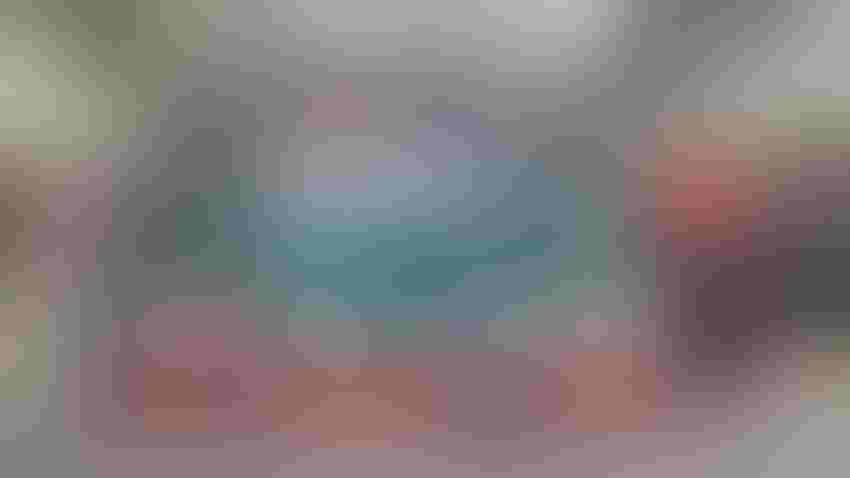 FUN AT COMMODITY CLASSIC: Yes, Commodity Classic is a place to learn, but the Reskovac family had fun, too.
Mike and Sheilah Reskovac
New technology and innovations are always changing in agriculture. Sometimes it can be a challenge to keep up with, and then know what the right move is to make.
We try to stay on top of the latest trends and keep ourselves educated on new ideas. We love to attend farm shows as a family. Penn State's Ag Progress Days and the National Farm Machinery Show are two that we regularly attend. This year, however, we were able to attend Commodity Classic.
Five years ago, Sheilah, Cole and I attended the classic when it was in Anaheim, Calif. That year, I won the trip by placing high in the Pennsylvania soybean yield contest. We fell in love with the show. We knew then that we would go again one day; we just didn't know when.
This was the year we were able to make it happen. Sheilah is our trip planner, and boy, is she good at it. When we decided that we were going to go — about this time last year — she planned how to pay for it.
Before I knew what was happening, we had three new credit cards on top of the ones we already had. I said to her, "What on Earth are you doing? We don't need all these cards!" She simply said, "Trust me. I'm not spending more. We're just using them for different things. For the points."
When it comes to credit card cash back and how to get the most out of things, Sheilah is a wiz. I had to label them in my wallet, so I knew which one to use for what — "groceries," "gas" and "farm." And then she would change it up on me — start using this card for this and that card for that. I don't know how she keeps it straight, but she does, without taking us into credit card debt.
With using the cards and maximizing the cash back, we were able to pay for three-quarters of the trip with our credit card points simply by just paying for things we would have had to buy anyway.
And then there were the apps: Upside, Rakuten, Brandclub, Ibotta and probably some more I don't even know about. She used those as well to help pay for some of our meals and souvenirs.
I keep telling her to write a book about how she does all this; she rolls her eyes at me in return.
Of course, we mixed business with pleasure during our trip, as we often do. We spent a day at a water park — both boys love to swim — and they had a blast.
Sheilah took the boys to Sea World one day, and we spent a couple of days all together at Disney World. We asked the boys which they liked more, the Commodity Classic or Disney. Neither one could decide, so we'll take that as a good sign!
The classic was just as much fun for them, with games and activities for them to do. We could hardly keep them off the farm simulator, and of course, they were on every piece of equipment at the show!
We learned about some new crop production products at the classic, especially seed-applied biologicals. There seems to be a huge push for those.
We also learned more about soil health and attended some on-site discussion of multispecies cover crops, which we are using in our own operation.
My favorite part of the show is just the ability to be able to talk to like-minded producers and get their take on some new products and ideas that are out there, and what is working on their farms.
The atmosphere of the Commodity Classic is one like I've never witnessed before.
Now that we've had our education sessions and vacation, it's time to get back to work and put all that new knowledge to the test!
Happy planting!
The Reskovacs and their sons farm near Uniontown, Pa. Check out all of their "Two Hearts, One Harvest" blogs. 
Subscribe to receive top agriculture news
Be informed daily with these free e-newsletters
You May Also Like
---