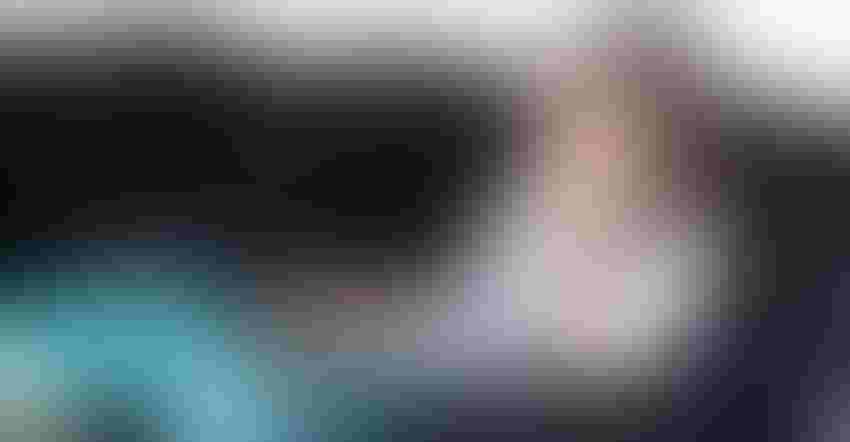 WAITING GAME: Many young people return from college to the farm, but they find the amenities are not the same — especially broadband. However, more investments in rural America are helping increase speeds all the way at the farm.
Anderson Piza/Getty Images
If lack of connectivity keeps college students from coming home on weekends, how can we expect them to return to the farm after college?
Most of you know that one of my push-button issues is the lack of broadband for much of Missouri, mostly rural Missouri. Connectivity to every last mile has been a passion since before I became director of agriculture. The "passion" only magnified when my own children struggled to finish college homework assignments on weekends home at the farm.
The good news is that progress has been made. Thousands more homes and businesses are connected today than just a few years ago. Many of those locations are in rural areas. Here are a few projects that have made a difference in our industry:
Farm level improvement. GoSEMO Fiber, a company of SEMO Electric Cooperative in Sikeston, installed high-speed connection to more than 7,600 locations in southeast Missouri. Nathan Holmes, who farms with his father in the area, created an app called PumpTrakr that allows farmers to communicate with and manage their irrigation units. Holmes and other southeast Missouri farmers can take advantage of precision agriculture and automation because of the broadband capability brought to that part of the state.
Small-town success. Also in southeast Missouri, Essner's Custom Butchering used high-speed connectivity to incorporate a new automated point of sale and inventory tracking system, as well as a platform that allows observing cooler temperatures remotely. Essner's increased capacity through grant funding provided by the Missouri Legislature in 2020. The family expanded their location, allowing for the processing of more animals, and increasing the importance of a modern point of sale and inventory system.
Ag business boost. Missouri-based MFA Inc. relies on high-speed internet to keep its farm supply and agri-services locations connected in real time. Many MFA locations are in rural areas. The logistics are vitally important to moving tons of fertilizer components or purchasing millions of bushels of grain at harvest. Those service locations must have the ability to communicate with each other and with the home office in Columbia, as well as their delivery vehicles coming to your farm or ranch.
The MFA Rail Facility in Hamilton is a perfect example of the importance of quality internet. Green Hills Communications provides internet service to the shuttle-load operation, with the ability to accommodate a 110-car shuttle train and move 60,000 bushels of grain per hour.
For producers delivering grain, automated scanning and digital weighing systems allow the average load to deliver in fewer than 10 minutes. This efficiency and service to farmers is not possible without high-speed internet.
There are many, many more projects across the state that are creating jobs and sparking innovation. Missouri's electric cooperatives and other private businesses are leveraging funding to make sure even more rural locations are online and able to compete with urban counterparts.
Backing broadband
Last August, Gov. Mike Parson announced a plan to invest in broadband development across Missouri, then continued the discussion at his State of the State address in January. Following the governor's leadership, the Missouri Legislature included $372 million in funding for broadband in the state budget passed last month. I am pleased to see such an emphasis on connecting every home and business.
Also in May, the Biden administration announced $45 billion to ensure every resident in the U.S. has access to high-speed internet by the end of 2028.
An estimated 77,000 Missouri households do not have access to broadband service, according to the Missouri Department of Economic Development. Many others lack access to service speeds necessary for telehealth and other online opportunities.
The U.S. Federal Communications Commission data shows more than 147,000 Missouri households are unserved or underserved when it comes to broadband, more than half of those in rural areas. The lack of access to broadband puts them at a significant disadvantage.
Things are certainly better than they were, but we still have room for improvement. All farmers and ranchers should have the opportunity to use high-speed internet as they plant in the fields, work chute-side on their livestock operations or manage grain storage in their grain bins. I am pleased to see that we are moving in the right direction.
Chinn is the director of the Missouri Department of Agriculture and a hog producer from Clarence, Mo.
Subscribe to receive top agriculture news
Be informed daily with these free e-newsletters
You May Also Like
---