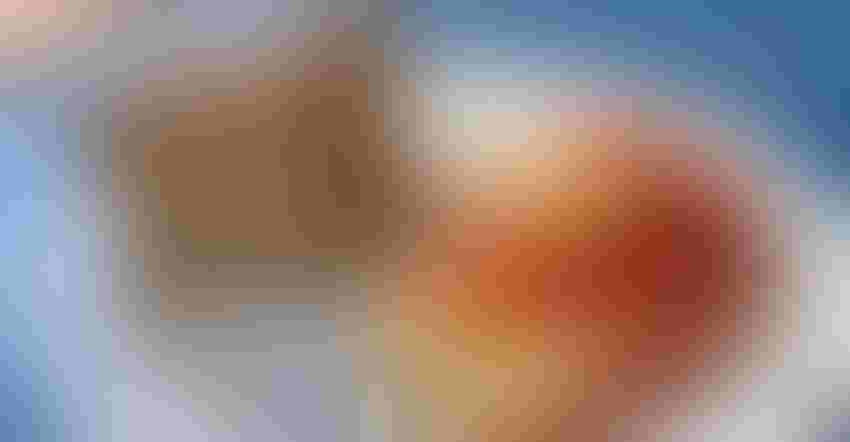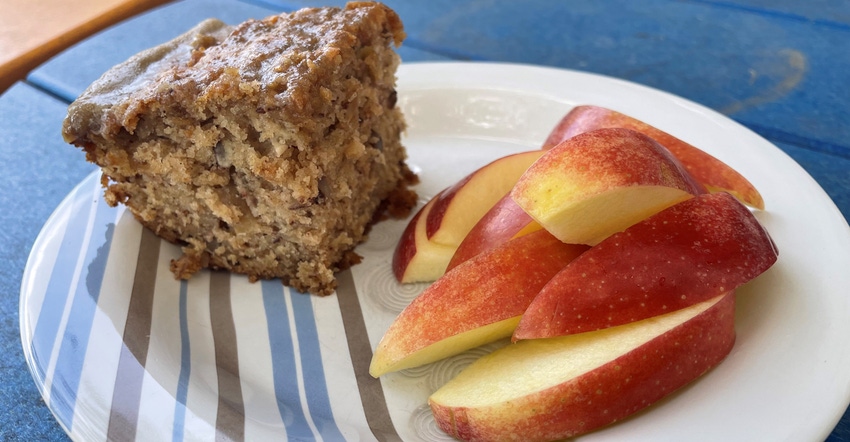 VERSATILE: Apples. Whether they're incorporated into a sweet treat like Apple Dapple Cake or eaten in their simplest and healthiest form — on their own — they are delicious.
Charlyn Fargo Ware
I honestly love all things fall, especially this year, when things seem to be getting back to normal. When I was a student, fall was my favorite time of year because I knew I'd be learning something new — starting new classes, making new friends. I love the bonfires, football and colorful leaves, and even the crisp, cool nights.
Fall also makes me think of apples. With over 7,500 apple varieties grown in the world and 2,500 in the United States alone, apples are a buffet spread with crisp, tart, sweet or tangy varieties. Part of the fun is going to an apple orchard and learning about the different offerings. Sometimes, it's difficult to remember which apples are in-season, which make the best pies, and which are best eaten raw.
What apples are best for baking vs. eating? The best baking apples are Granny Smith, Golden Delicious, Honeycrisp, Cortland, Empire and Jonathan. The best apples for homemade applesauce are Cortland, Jonagold, Winesap, Fuji and Granny Smith.
And the best apples for eating? Honeycrisp, Braeburn, Fuji, Gala, Golden Delicious, McIntosh, Empire and Cosmic Crisp.
Cosmic Crisp apples are a cross between Honeycrisp and Enterprise apple varieties. The Cosmic part of the name refers to the apples' starburst-like lenticels on the skin, while Crisp links it to its parent, Honeycrisp. Currently, this variety is only grown in Washington state orchards. The apple was developed at Washington State University, and the apple growers in Washington state who paid for the research have exclusive rights to raise the apple for 10 years.
Cosmic Crisp apples are supposed to be slow to go brown because of their higher levels of acidity and sugar. They have a lightly tart yet sweet taste, but still are crisp.
Apples are nutrient-rich
While it certainly takes more than a daily apple to keep you healthy, it is a step in the right direction. Apples are delicious, easy to carry for snacking, low in calories, high in fiber, a natural mouth freshener and inexpensive. Typically, a medium-size apple has 80 calories, 20 grams of carbohydrates, 4 grams of fiber, 8 milligrams of vitamin C and 10 milligrams of calcium.
Apples are a source of both soluble and insoluble fiber. Soluble fiber, such as pectin, helps to prevent cholesterol buildup in the lining of blood vessel walls, thus helping reduce the incident of atherosclerosis and heart disease. The insoluble fiber in apples provides bulk in the intestinal tract, holding water to cleanse and move food quickly through the digestive system.
Almost half of the vitamin C content is just underneath the skin — so it's a good idea to eat apples with their skin. Eating the skin also increases insoluble fiber content. Most of an apple's fragrance cells are also concentrated in the skin, and as they ripen, the skin cells develop more aroma and flavor.
Experts say the apple can stay fresh for up to a year in your refrigerator. Thicker-skinned apples like Fuji, Rome and Granny Smith will store longer than thinner-skinned apples like Red Delicious or Gala. Store unwashed apples in the coldest part of your refrigerator.
Here are two of my favorite recipes — one obviously healthier than the other. The Apple Dapple Cake is a family favorite from my mom and is sure to be a hit at your office or next fall bonfire.
Apple Chicken Salad
½ cup fat-free yogurt
¼ cup orange juice
½ cup apple jelly, melted
¼ teaspoon salt (optional)
1 tablespoon lemon juice
3 cups cooked chicken, diced
2 cups finely sliced celery
3 apples, unpeeled and diced
½ cup coarsely chopped pecans
Romaine lettuce
In a large bowl, mix yogurt, orange juice, melted apple jelly and lemon juice. Add chicken, celery and apples. Toss gently to coat all pieces. Season with salt and chill until ready to serve. Sprinkle with pecans and serve on a bed of romaine lettuce. Yields eight (¾-cup) servings.
Apple Dapple Cake
1¼ cups cooking oil
2 cups sugar
3 eggs
2 teaspoons vanilla
3 cups flour
1 teaspoon salt
1 teaspoon baking soda
1 teaspoon cinnamon
½ cup chopped nuts
3 cups chopped apples
Topping:
1 cup brown sugar
¼ cup milk
½ cup butter
Preheat oven to 350 degrees F. Grease and flour a 9-by-13-inch baking pan. Mix the oil, sugar, eggs and vanilla. Then sift together the flour, salt, baking soda and cinnamon and add to the first mixture. Fold in the chopped nuts and apples. Bake for 50 minutes. Let cool on a wire rack.
For topping, mix brown sugar, milk and butter in a pan on the stove. Cook for three to four minutes. Punch holes in the cooled cake with a large-tined fork. Pour sauce topping over cake and let it remain in the pan for at least two hours. Serves 16.
Fargo Ware is a registered dietitian with Southern Illinois University Medical School in Springfield, Ill. Send recipe ideas to her at [email protected].
About the Author(s)
Subscribe to receive top agriculture news
Be informed daily with these free e-newsletters
You May Also Like
---