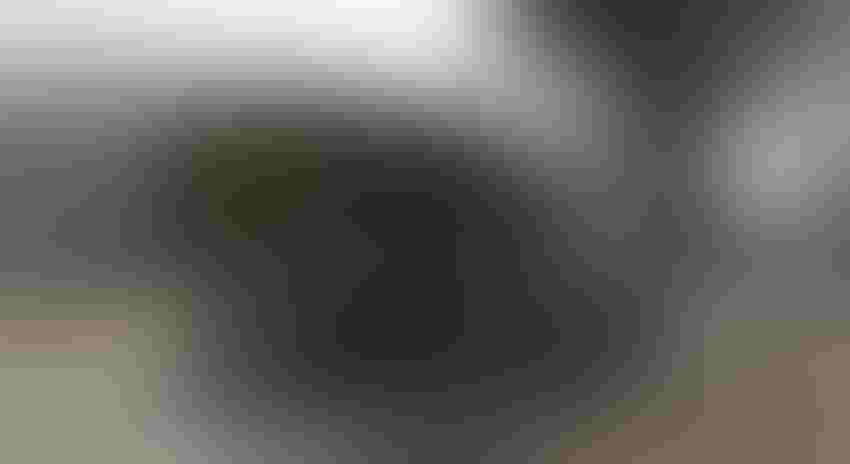 Alfalfa is often the target of critics of irrigated agriculture who frequently rely upon simplistic explanations to heap scorn upon growing a forage crop in the West during times of drought.
Two Democratic congressmen from Arizona -- Ruben Gallego and Raúl Grijalva -- last month introduced the "Domestic Water Protection Act of 2022" (H.R. 9194), which would impose an excise tax on the sale of a "water-intensive" crop. The tax is 300% of the price for which the crop is sold and is paid by the manufacturer, producer, or importer of the crop.
The bill defines water-intensive crop as a crop grown in an area experiencing prolonged drought at the time such crop is grown, and by a manufacturer, producer, or importer that is a foreign corporation or foreign government.
H.R. 9194 is aimed at Saudi Arabia's largest dairy company and its subsidiary Fondomonte, which grows alfalfa in western Arizona for export. Fondomonte leases the farmland from the state of Arizona but does not pay for the water.
There are many other producers of alfalfa besides Fondomonte in Arizona, and many of them have alfalfa export contracts. Some export directly to countries like Japan and others do so through various export hay brokers in California. There are also growers who sell hay directly to Fondomonte for export, since Fondomonte provides a market for other growers in Arizona.
Some fear that other growers could be hurt by this bill, even if it is unintentional. U.S. semiconductor manufacturing has long been established in Arizona, and the state has more than 200 production facilities in addition to Intel and the new TSMC plant. It's difficult to determine exactly how much Colorado River water is going to support chip manufacturing in the Southwest, but the volume is not insignificant.
What is disturbing is that no one seems to be decrying the "export" of Colorado River water to other countries via these products. Regardless of whether cars, computer chips, or alfalfa is sold to another country, water is required to produce all of them. The economic benefits associated with the production of these items is enormously important to the American workers who create them. It also matters to their communities, which benefit from the economic "ripple effect" of these production activities.
Moreover, the focus on "exporting water" in crops sold abroad is fundamentally incomplete because it does not account for the multitude of imported products used by U.S. residents. If water from Western states goes out embedded in goods produced in those states and sold overseas, then water from other countries necessarily also comes in embedded in goods produced in those countries and sold to Western U.S. consumers.
By ignoring the "water in" side of the import/export equation, those who advance the common narrative around "exporting water" in farm products disregard the economic advantages and quality of life benefits associated with international trade. 
These arguments also fail to make the underlying point that Western U.S. states are losing water to foreign countries through the sale of agricultural products.
[Dan Keppen is executive director of Family Farm Alliance.]
Subscribe to receive top agriculture news
Be informed daily with these free e-newsletters
You May Also Like
---