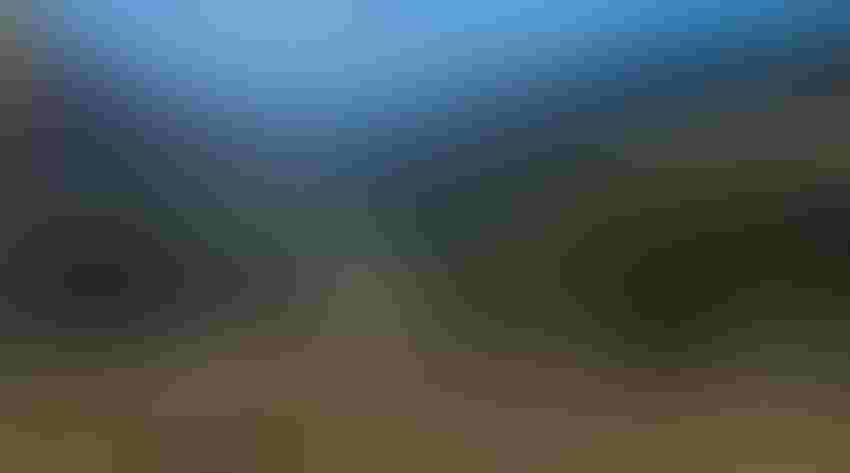 A ranch in Idaho.
Tim Hearden
While inflation and the cost of living being the top concern of American voters, the mainstream media still largely fails to connect the dots between these concerns and our own government's policies that are directing water to the environment, away from some of the world's best producers of safe, affordable food.
Some recent developments – occurring within weeks of the recent White House hunger conference- should only reinforce the urgency for our national leaders to address our national food security and the looming global hunger crisis.  
The 2022 Global Agricultural Productivity (GAP) Report was released earlier this month by Virginia Tech College of Agriculture and Life Sciences.
The GAP Report in 2010 first quantified the difference between the current rate of agricultural productivity growth and the pace required to meet future world food needs. That report predicted that total global agricultural output would have to be doubled by the year 2050 to meet the food needs of a growing global population. 
The overall message of the 2022 GAP report is that vulnerable agricultural systems rest on fragile foundations. Reversing the downward trajectory of global agricultural productivity growth, the report says, demands urgent action from policymakers, leaders, donors, scientists, farmers, and others in the agri-food system.
The U.S. has long been an agricultural juggernaut, and our agricultural export capability has helped feed the world. But in 2019, for the first time in more than 50 years, the U.S. ran an agricultural trade deficit. The USDA forecasts we will again run a deficit in 2023, for the third time since 2019.
According to other recent and alarming USDA data, foreign ownership and investment in U.S. agricultural land has nearly doubled over the past decade. One of the largest groups of foreign investors is renewable energy companies, causing some to raise concerns that farmland is being removed from production.
Last month, the Biden administration hosted a hunger conference and released a 44-page report outlining a national strategy to improve food access and affordability, integrate nutrition and health, and empower consumers to make healthy food choices.
Unfortunately, the strategy ignored the deeper issues of rising food costs, global hunger, and the role of American producers in tackling these challenges. The only mention of "inflation" was in reference to the "Inflation Reduction Act" recently signed into law by President Biden. No mention was made of the Western drought and its impacts on agriculture. There was no discussion as to why water that was originally developed to support farming and ranching in parts of California and Oregon has been redirected to questionable environmental needs, in the midst of unprecedented drought.  
Current world events are leading more Americans to reconsider their priorities and ponder just how safe and stable we really are. 
Political reality is starting to set in, as average Americans – already battling increased inflation, higher gas prices, and soaring food costs – are resetting their priorities on issues that likely have a much more substantive impact on their daily lives….like safe, affordable food.
[Dan Keppen is executive director of the Family Farm Alliance.]
Subscribe to receive top agriculture news
Be informed daily with these free e-newsletters
You May Also Like
---