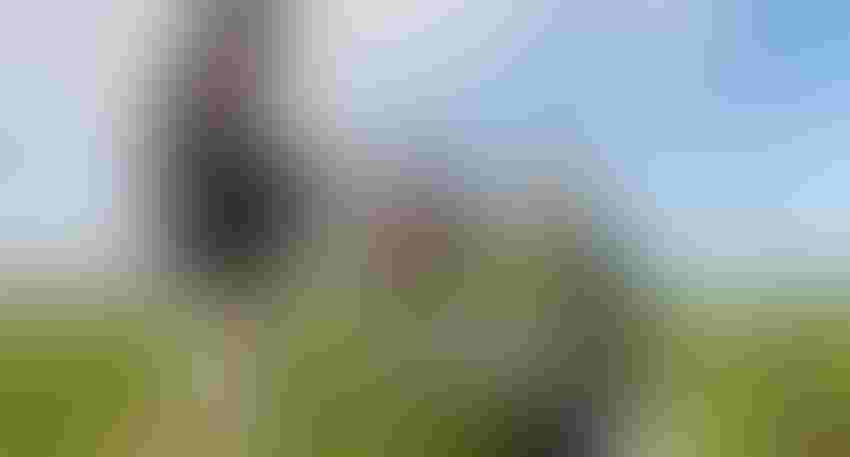 A recent conversation with a towing service driver enlightened me about the lives of migrant workers in California's Salinas Valley.
USDA ARS
We've heard a certain degree of punditry lately about the prospects of a "national divorce," in which red and blue states would go their separate ways. Among those suggesting it is firebrand conservative Rep. Marjorie Taylor Greene, R-Ga., who posted a Twitter poll in which 43% of respondents favored a split of the U.S.
Some in media are portraying the mutual-secession idea as a new far-right fad, but it's neither. When Donald Trump was president, there was a not-altogether-insignificant secession movement in California, where Gov. Gavin Newsom showed no qualms about defying federal policies that violated the political sensibilities of his "nation-state."
The latest rumblings about divorce are drawing mostly skeptical reactions, even in Trump country. The Norfolk, Neb., Daily News calls it a "stupid idea," citing everything from the logistics of interstate commerce to the potential rise of U.S. rivals like Russia and China. Former Trump advisor Steve Bannon says he "vehemently" opposes such talk, noting "we control two-thirds of the country."
As commentators and politicians continue to exploit America's divisions, I still believe average folks across the country aren't nearly as divided as is portrayed in dominant media (including social media). I've written before about various encounters I've had with people whose backgrounds are starkly different from mine, and how they gave me hope for the country.
Recently I had another such encounter. My wife and I were vacationing on California's Central Coast when a tire mishap led to us meeting a kindly towing service driver who is a Mexican immigrant. When he heard that I cover ag for a living, we struck up a conversation about the lives of migrant workers in the Salinas Valley. I was struck by the pride he showed in his community and the gratitude he had for the opportunity to earn a living and make a life in the U.S.
I always find these conversations exhilarating, as they educate me about lifestyles and perspectives far different from my own. I know many farmers who feel the same; I've never met one who didn't love his or her employees and the cultures they represent.
Much of the division in this country is perpetuated by the current Balkanization of our social media and much of our news media into left vs. right, urban vs. rural, etc. Here's a good rule of thumb: if the media outlets you're following characterize some Americans as your enemy, or try to stifle discussion, information or debate about a given subject, they're doing it wrong.
I get out a lot, traveling for work in both red and blue areas throughout the West Coast, and it's rare to see the kind of outward tribalism in the real world that's often promoted online and on cable news. Nowadays especially, people seem to value conversations and overlook or even appreciate their differences, which are far from irreconcilable.
Subscribe to receive top agriculture news
Be informed daily with these free e-newsletters
You May Also Like
---