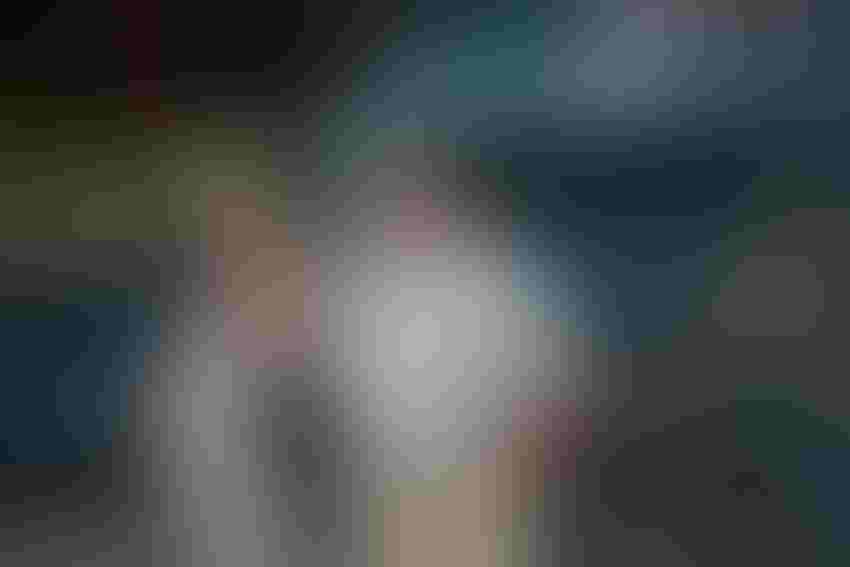 Ben Cowin, the 2022 Peanut Efficiency Award winner for the Upper Southeast, and his wife Tracey, on their farm near Williamston, N.C
John Hart
Since I joined Southeast Farm Press in June 2014, I have had the pleasure of interviewing eight Peanut Efficiency Award winners. Each and every one of these champion farmers all emphasized one key concept: Timeliness.
The first Peanut Efficiency Award winner I interviewed was Brian McClam of Kingstree, S.C., in 2015 and the most recent is this year's winner for the Upper Southeast, Ben Cowin of Williamston, N.C. The others I interviewed were Mike Belch of Conway, N.C., in 2016.; Ray Davis of Courtland, Va., in 2017; Atwood McIntosh of Kingstree, S.C., in 2018; Dennis Spruill of Como, N.C., in 2019; Kirk Jones of  Windsor, Va., in 2020; and Dan Ward of Clarkton, N.C., in 2021. All credited timeliness as vital to achieving top yields.
Ben Cowin works to be timely in planting, spraying, and harvesting. Timeliness is particularly important in his fungicide program. Past winners also emphasized timeliness in fungicide management.
"If you have a disease problem, it's too late. I try to prevent disease. It costs a little bit up front, but it pays for itself. When it comes to digging time, if you have plenty of leaves on your peanuts and your vines are in good shape, that's a good crop, most of the time," Cowin told me in an interview.
Indeed, timeliness is important, no matter what crop you grow. It is vital for all farmers who want to achieve maximum yields. Furthermore, timeliness is a goal we should all aim for, when it comes to relating to our family, friends, and colleagues.
I always liked that time management adage, "five minutes early is on time. On time is late. Late is unacceptable." If you want to be successful with people, be on time. And if you want to be successful growing crops, be on time.
We show respect for others by being on time. And farmers show respect for their crops by being on time. And as champion peanut farmers all know, timeliness is key for achieving top yields and a profitable harvest. Always be on time.
Subscribe to receive top agriculture news
Be informed daily with these free e-newsletters
You May Also Like
---