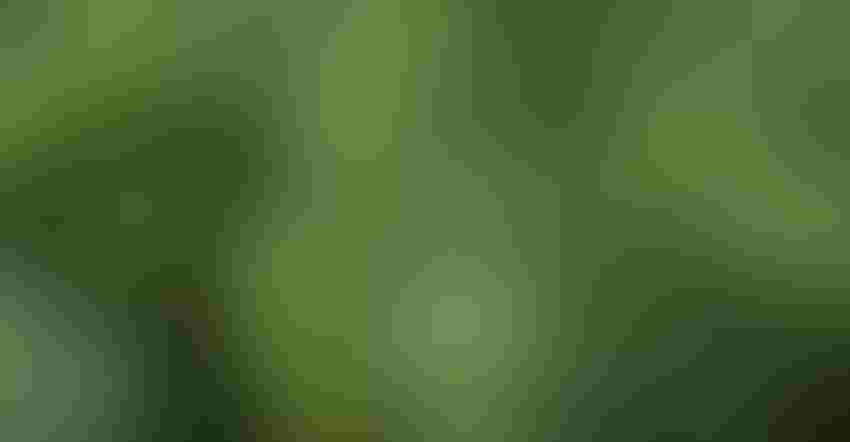 FIGHTING RESISTANCE: While the original focus of the Iowa Pest Resistance Management Program's Harrison County group was herbicide-resistant Palmer amaranth (pictured), the group has since expanded its focus to waterhemp, marestail and giant ragweed.
Tyler Harris
Editors note: You can listen to my conversation with Mike Witt by clicking on the Soundcloud link embedded at the end of this blog.
Since the Iowa Pest Resistance Management Program was launched in 2017, a group of farmers, Extension educators and specialists, agronomists, chemical and seed company representatives, ag lenders and various other stakeholders in Harrison County have come together to help explore ways to slow the spread of herbicide-resistant weeds.
In the latest episode of Down In The Weeds, we talk with Mike Witt, Iowa State University Extension field agronomist, on some of the Harrison County group's latest findings on the spread of herbicide resistance and effective methods for control.
In 2018, 2019 and 2020, the group conducted screenings of weed seeds to determine how far herbicide resistance has spread in Harrison County — and how resistant or susceptible different weed populations are to different herbicide chemistries. For 2019, this included random and selected samples of Palmer amaranth and waterhemp plants. Those samples were sent to Iowa State University to grow out to determine their susceptibility or resistance to different herbicide groups — groups 9, 14 and 27.
"What we found was waterhemp — with that methodology of sampling, taking it to Iowa State and doing grow-outs — we had anywhere from 100% to 75% weed survival with Roundup," Witt explains. "Again, with some Cobra, Group 14, we had from very little — about 10% survival — to populations that were 100% resistant. With Callisto, we had some in one of the Palmer amaranth populations that were resistant to a Group 27, but we also found that it could be controlled with Roundup as well. It was really an interesting smattering of weed survival."
"The next thing we did was, we upped that and took samples again — more of a random sample — the next year," he adds. "We saw even more of that resistance growing over some of the next year that we had with resistance in 2020, in some of those confirmed populations."
Nebraska Farmer · Talking pest resistance management
Subscribe to receive top agriculture news
Be informed daily with these free e-newsletters
You May Also Like
---