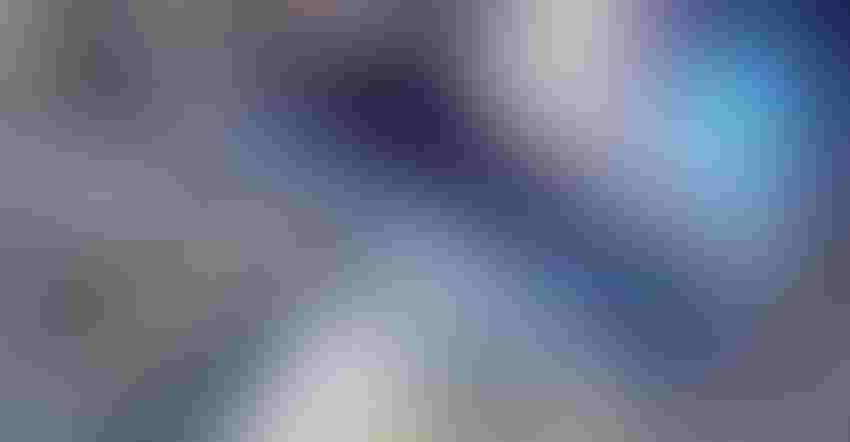 Our economy has undergone some dramatic changes over the past couple years. That should come as no surprise to grain and oilseed producers across the country, especially as they grapple with high costs and lucrative commodity prices amid unprecedented market volatility.
To be clear, fundamentals are always going to reign supreme when it comes to price discovery in the ag markets. But more importantly, it's brought numerous outside influences into the commodity markets which farmers don't typically monitor.
Inflation is one of such key drivers at play in the ag markets. The Personal Consumption Expenditure index the Federal Reserve uses to measure inflationary pressures notched a 6.3% annual increase during May 2022 after hitting a peak of 6.6% in March. It was the highest inflation rate the country has seen since January 1982. Inflation and ag
Rising energy costs, abrupt changes in consumer buying patterns, generational and pandemic shifts in the labor force, inventory management upheavals, supply chain logjams, and extra government money are all to blame.
The CFO of flailing retailer Bed Bath & Beyond, Gustavo Arnal, encapsulated this dynamic best in a company earnings call in late June, noting, "There was a mismatch between when the demand was estimated, when the supply actually happened, compounded by the supply-chain challenges in the industry."
Farmers have obviously weathered the past two years better than Bed Bath & Beyond. And a big part of that is because of the nature of the assets they produce. Commodities are a hedge against inflation and since they are typically used as raw materials in final products, tend to act as the canary in the coal mine for future inflationary pressures.
In hindsight, the agricultural commodities price boom that began in early August 2020 was the canary. After that point, outside investors started flocking to the ag futures market to take ownership of food assets to offset potential losses from inflation.
But as the Federal Reserve hiked interest rates by the largest margin since 1994 in mid-June to repress inflation, these money managers began selling out of the ag commodity markets, contributing to massive price declines for grains and oilseeds during June.
The message for commodities is clear: if the Fed wins its battle against inflation and cools rising prices, then commodity prices could face losses.
To be sure, tight global grain stocks and ever-growing demand are going to keep commodity prices profitable for farmers for at least another year, especially if La Niña causes crop hardships in the Southern Hemisphere this winter. The Bank of America's research group notably likes "the limited correlation between the global ag cycle and economic cycle," which is likely to keep some hedge funds trading in the ag space.
Identifying price gouging
But if/when inflation starts to wane, are farmers first going to feel the effects on the revenue or expense side of the profit statement?
Price gouging is on everyone's minds as fertilizer prices soar to new heights. Two extension reports from Iowa State University and the University of Illinois published in June find little evidence of price gouging at play in fertilizer markets currently, noting that rising production costs and logistics issues are the chief drivers of high fertilizer prices.
"The argument that fertilizer firms may be taking advantage of inflation to raise prices raises more questions than answers at this point," the ISU report posits. "Nevertheless, they are good questions for which we need more data."
One data point that may indicate potential price gouging is second quarter 2022 earnings reports for fertilizer companies due out in late July and early August. Plummeting Wall Street stock indices in the first half of 2022 would suggest that companies aren't reporting high enough profits to justify price gouging.
But this is where farmers need to pay attention to Wall Street. High earnings in Q2 could potentially indicate that fertilizer producers are growing revenues faster than rising expenses – wherein price gouging can become suspect. Nutrien reported another quarter of record net earnings during Q1 2022. Mosaic's Q1 earnings were 71% higher than in the previous year.
If fertilizer producers issue another quarter of record earnings, farmers could reap some of those benefits by buying stock in these companies. It may not be easy to tease out price gouging but buying into these companies – similar to how money managers bought into commodities – is a great way for farmers to offset inflationary revenue risks.
Fertilizer company stock prices have depreciated amid the broad commodity market selloff in recent weeks. "Investors and analysts are trying to decide now whether fertilizer stocks got swept up in the broad market selloff and could reverse course, or if they were bid up too high in the panic after Russia invaded Ukraine and have farther to fall," writes reporter Pia Singh in a Wall Street Journal article published in early July.
The article points out that before the recent hedge fund liquidation, fertilizer producers Mosaic and CF Industries were among the top performers in the S&P 500. "Competitors Nutrien Ltd., Corteva Inc. and CVR Partners LP have traded in similar arcs," observes Singh.
While some on Wall Street may be growing bearish on fertilizer companies, Tracey Allen, a commodity strategist at JPMorgan Chase & Co. thinks there are still good reasons to be long on fertilizers. Even as inventories stockpile ahead of fall application season, farmer demand is likely to remain strong as food and fertilizer supplies around the world remain tight and fuel prices remain high.
"Fertilizer prices are going to be a very important driver of agricultural prices going forward," Allen told the WSJ.
This is redundant but still significant: these are unprecedented times in our economy. Attitudes are shifting with regards to risk, especially as global recession fears loom over the economy. Supply chain issues are still not resolving smoothly. The farm economy is very exposed to these broad financial issues, so make sure you are scouting more than just crops this summer.
Subscribe to receive top agriculture news
Be informed daily with these free e-newsletters
You May Also Like
---