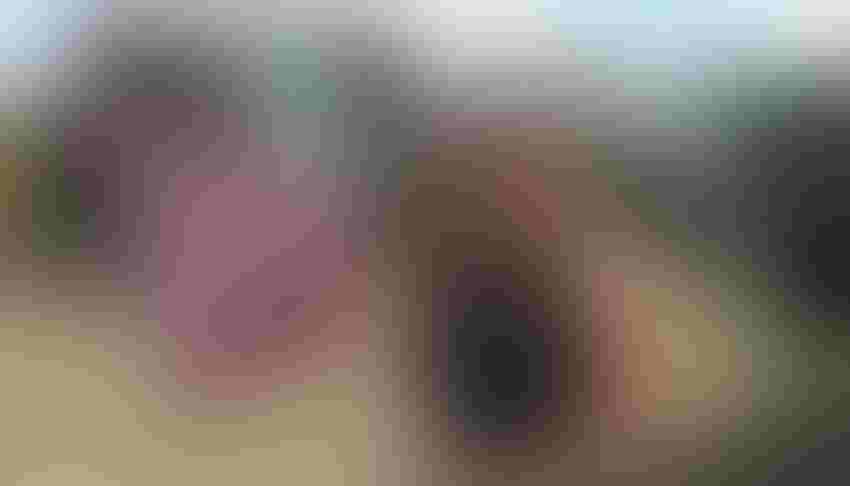 A demonstrator hands out American flags at a water rally in Klamath Falls, Ore., in 2020.
Tim Hearden
Free speech and the role of the First Amendment in 21st century America has been at the forefront of conversation lately, with multi-billionaire Elon Musk's bid to purchase Twitter and with the U.S. Department of Homeland Security creating a "Disinformation Governance Board" purportedly to control online speech.
The latter development threatens to ignite a legal showdown between the federal government and numerous states, including some in the West. The attorneys general of 20 states – including Mark Brnovich in Arizona, Austin Knudsen in Montana and Sean Reyes in Utah – sent a letter demanding the DHS "cease taking action" contributing to a "chilling effect" on free speech.
While the White House insists the board would operate in a "nonpartisan" and "apolitical" manner, FCC Commissioner Brandon Carr blasted the panel in an interview with Fox Business, calling it "Orwellian," "un-American" and "unconstitutional."
Carr and other critics point to former White House Press Secretary Jen Psaki's statement last summer that the administration was working with Facebook to flag "problematic" posts that "spread disinformation" on COVID-19. Homeland Security Secretary Alejandro Mayorkas listed two other issues that his "disinformation" board will tackle: Russian propaganda about its war with Ukraine, and narratives about immigration ahead of this year's midterm elections.
In truth, calls for more controls on speech in the U.S. have been growing since the first blogs and upstart cable channels began to offer real competition for mainstream media organizations in the marketplace of ideas more than two decades ago. Those calls only escalated when social media arrived on the scene. And this spirit of stomping on opposing views has already touched people in agriculture.
In 2019 I wrote about Barbara Peterson, a retired corrections officer who raises goats and horses in Sprague River, Ore., near Klamath Falls. Her blog, FarmWars, centers on controversial agriculture issues – namely, water, which has been a point of contention in the Klamath Basin for decades, and food production. She doesn't like glyphosate or genetically modified foods.
Her blog was labeled "unreliable" by the Poynter Institute, which included it on a blacklist of sites the organization urged advertisers to avoid. The reason, she said, was that she linked to another website that Poynter had red-flagged. "I'm not going to stop," she told me at the time.
Agriculture is a complicated field in which controversial issues abound – regulation, water policy, pesticide use, GMOs, animal welfare, the repopulation of wolves in the West, trade policy, forest management, labor issues, immigration policy, infrastructure spending, impacts from war, rising input costs, ethanol in fuel, the severity of climate change and impacts from combatting it. The list goes on.
In many cases, debate over these issues has led to compromise and consensus with disparate interests, as the "sustainability" movement throughout agriculture demonstrates. But if growers need to "tell their story" to remain viable in an increasingly urbanized society, they need the freedom to do so.
About the Author(s)
Subscribe to receive top agriculture news
Be informed daily with these free e-newsletters
You May Also Like
---