The face of ag business changed recently. First Dow and DuPont merged. These two giants in the chemical manufacturing industry agreed to become one. They also agreed to spin off their ag business into a separate company.
Second, China National Chemical, also known as ChemChina, purchased Syngenta outright. Various suitors courted Syngenta during 2015, with Monsanto being the one mentioned most often.
When ag machinery companies merged in the 1980's, there were fewer brands remaining. But today there are still tons of choices for sizes and models of tractors, and development of technology continues surging ahead.
Related: ChemChina makes $43 billion bid for Syngenta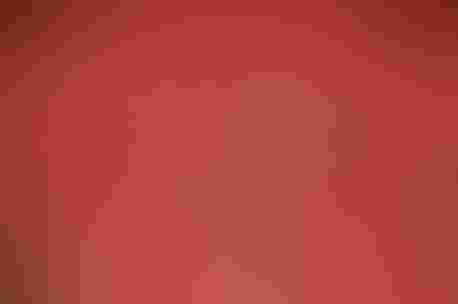 The coming of Roundup Ready soybeans by Monsanto in the 1990's led to a shake-out in the ag chemical industry. Some companies could no longer compete with lower-cost weed control. About the same time GMO traits hit the market. That ushered in the era of chemical companies acquiring or developing relationships with seed companies to sell their traits. The result is sophisticated choices for both seed and chemicals today.
One could argue whether these changes were good or bad for agriculture. The truth may lie somewhere in the middle. However, you can't argue that these events changed the ag landscape forever - again.
Fast forward to 2016. Once again the ag landscape isn't the same as it was three months ago. Changes will take time to become fully apparent, but eventually there could be fewer players in the chemical and seed business. Is that positive or negative?
It depends who you ask. On the surface fewer players would seem to mean less competition. It will likely mean fewer internal jobs, and that's unfortunate for those individuals.
However, for the farmer over the next 15 years, one well-placed industry insider believes both moves could be positive.
First, consider Syngenta's purchase by ChemChina. The insider notes that if a U.S. competitor purchased Syngenta, genetics and traits the company owns might have been wrapped into an existing program. That could have meant fewer choices in traits, and even less choice in genetics for farmers.
Related: Dow, DuPont announce 'site structure' for independent ag company
Second, regarding the new ag company formed from the Dow/DuPont merger, the insider recognizes that DuPont Pioneer has a strong genetics portfolio. Dow's strength is in traits. Now there's one company with access to excellent germplasm and strong traits. It could be large enough to compete with other large competitors already in the market. That means more competition, and competition is good for farmers.
Beyond 15 years, whether these events in 2016 are positive or negative may hinge on whether or not companies maintain diverse germplasm so new, improved hybrids can still be found.
Where do we come out? You can spin these events any way you want. One thing is certain. The ag landscape will once more never be the same again. Since competition is good and there's more competition amongst companies of comparable size, it just might be a plus for you - at least for now. The crystal ball only allows you to see so far! 
About the Author(s) Editor, Indiana Prairie Farm
Tom Bechman is an important cog in the Farm Progress machinery. In addition to serving as editor of Indiana Prairie Farmer, Tom is nationally known for his coverage of Midwest agronomy, conservation, no-till farming, farm management, farm safety, high-tech farming and personal property tax relief. His byline appears monthly in many of the 18 state and regional farm magazines published by Farm Progress.

"I consider it my responsibility and opportunity as a farm magazine editor to supply useful information that will help today's farm families survive and thrive," the veteran editor says.

Tom graduated from Whiteland (Ind.) High School, earned his B.S. in animal science and agricultural education from Purdue University in 1975 and an M.S. in dairy nutrition two years later. He first joined the magazine as a field editor in 1981 after four years as a vocational agriculture teacher.

Tom enjoys interacting with farm families, university specialists and industry leaders, gathering and sifting through loads of information available in agriculture today. "Whenever I find a new idea or a new thought that could either improve someone's life or their income, I consider it a personal challenge to discover how to present it in the most useful form, " he says.
Subscribe to receive top agriculture news
Be informed daily with these free e-newsletters
You May Also Like
---