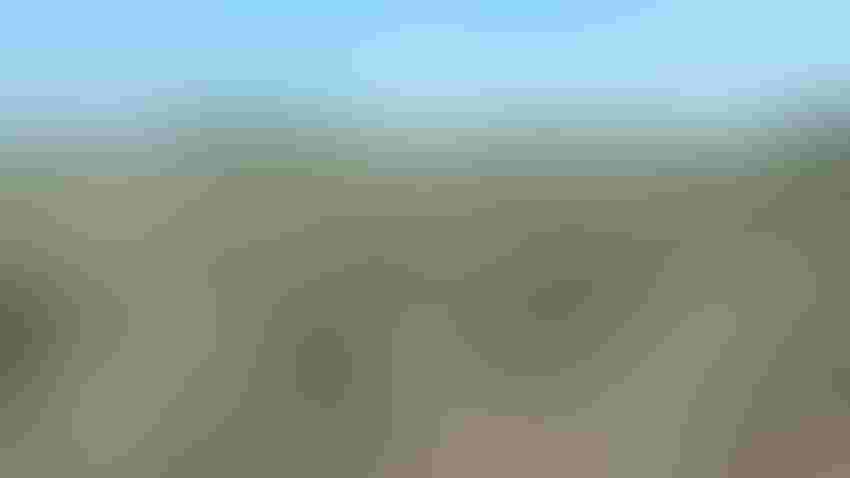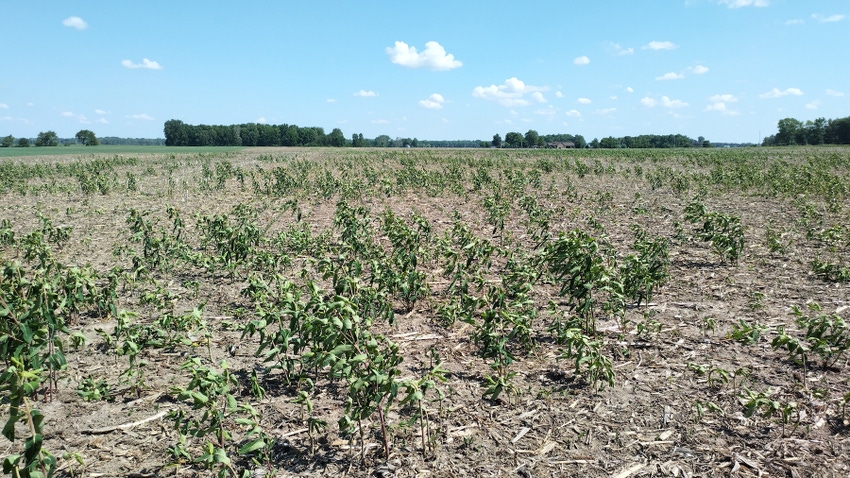 GETTING AHEAD: A field with hemp dogbane 24 hours after treatment.
Kyle Stackhouse
It didn't take long for this week to get a bit crazy.
There is still moisture in the soil, but if it doesn't rain soon we're concerned that weeds may shut down and not be receptive to herbicides. So far, I've only sprayed one set of soybean fields due to a flush of hemp dog bane left over from our non-GMO days (see photo). I'm probably headed out to spray one field of corn today as once we start irrigating, scheduling downtime becomes much more difficult.
We have been struggling with the decision to spray or not to spray. Few fields have a lot of weed pressure, but we are also coming up on the day (or GDU mark) by when we like to get jobs completed. We are also contemplating the detriment to the crop due to existing weeds vs. the potential of a new flush of weeds after it rains.
Late last week we knew some of the soybean fields were struggling to emerge. Probably a combination of planting conditions, planting depth, and soil crusting due to lack of rain. Monday after some more scouting, we fired up irrigation and applied about 1/3 of an inch to help soften the crust and get those beans through faster and more uniform.
Most of the fields without irrigation will be okay, just slower and probably a slightly reduced (but adequate) population. One field planted on May 12 directly ahead of rain and May 15 when we were starting up again struggled the most and required about half the field to be replanted. This was a 'drop in' situation where we attempted to supplement the existing stand by planting 25-75% of normal populations.
The kids had the rockiest part of the week. The rock picking crew started Tuesday morning. After a low head count last Friday, we had a surge of interest Monday and ended up with 10-15 kids, enough to run two crews. We were able to rent a small utility tractor with a loader for the second crew. They have been moving right along. Until the humidity rolled in on Thursday, conditions were pretty comfortable. Hopefully we can get another week or ten days of picking. It's costing more than $200 an hour to run the crews, but broken equipment isn't cheap, either.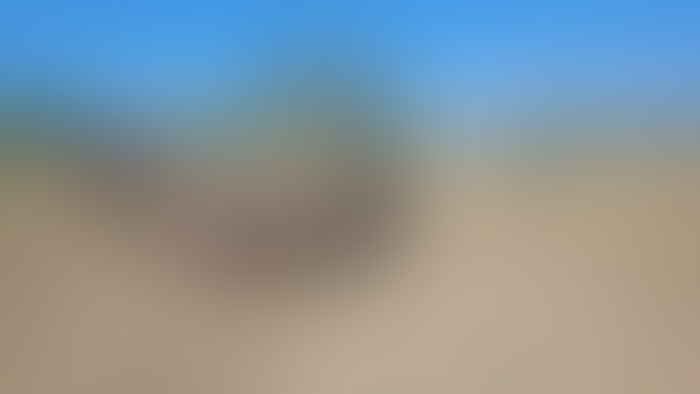 Subscribe to receive top agriculture news
Be informed daily with these free e-newsletters
You May Also Like
---