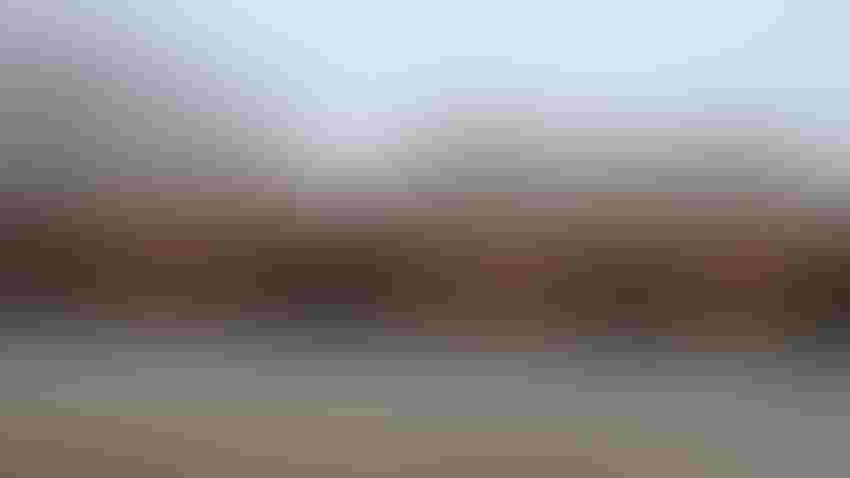 FROM THE RANCH: LEAD 24 graduate Jaclyn Wilson writes about four years of experience in marketing their family's beef directly to consumers across the country.
Curt Arens
by Jaclyn Wilson
There have been some interesting developments from COVID-19.  Zoom calls have become a norm instead of an anomaly, home-schooling has become more prevalent and direct-to-consumer beef businesses have popped up all over the United States.  
With the supply chain issues that we saw, one of the realizations was, could consumers provide necessary food for family members? Grocery store shelves laid bare, many meat cases were empty, and concern was high. People started to look for other sources of meat supplies, and the DTC movement gained momentum that it hadn't seen in years.  
Before the massive shutdowns that ensued with COVID, me and two other women were already rolling with the idea of taking beef that was raised in the Nebraska Sandhills on the family ranch, and marketing it under the name "Flying Diamond Beef."  
Four years ago, we started to put the movement in place, and when the supply chain started to sputter, we had product ready to head out the door to consumers all over the U.S.  
First 4 years
Here is a look at how the four years have gone:
Year 1. We sent over 50 head to a small USDA plant that we had found in the San Luis Valley in Colorado, a challenging trip with a pickup and trailer through the cities of Denver, Colorado Springs and over two mountain ranges.  We had freezer storage in Denver, and a clientele base focused from the Front Range of Colorado all the way to the Lincoln-Omaha area.  
Year 2. We unfortunately lost one of the partners in an ATV accident, and the business took a different spin. We started to focus on moving things closer to the ranch, as convenience was key, and we started to push the "outside the box" thinking as we worked on a partnership with five different companies to become the first ranch in the world to tokenize a group of feedlot steers as non-fungible tokens (NFTs).  
Buyers could purchase a beef token with USDs or cryptocurrency. The goal was to ensure our consumers that they were getting exactly what we said they were getting — a pasture-raised, grain-finished, genomic-tested for tenderness, facial-recognized animal that was born and raised on Wilson Flying Diamond Ranch.    
Year 3. We reconfigured the business as it became completely on ranch with the addition of a 40-foot freezer unit. With just me working on the beef business, I had a manageable level of product in the freezer, until a YouTube video by Peter Santenello went viral and all of a sudden, I was out of product with a shipment going out to 23 states the following week. 
Year 4. This year is going to be all about rebuilding. Cattle are being fabricated as I speak. There's a new team member on board that will oversee the beef business, and a lot of changes are occurring as the lessons of what worked, and what hasn't, will be at the forefront of those conversations.   
We are working on analyzing feed efficiency and learning what is that premier number of days of feed for a beef animal based on individual genomic data to give us a conversation started on carbon footprint.  
What we've learned
I get asked all the time, "Is it worth it?"  From a financial and time commitment, for me, it's really not. But the thing it has done is it has made me a smarter producer. DTC sales are still a tiny percent of the overall amount of cattle we market every year, but also understanding what is under the skin of every animal we raise has provided insight that I hadn't experienced before.  
The production side has been rewarding, but just as important has been the consumer interaction. Having repeat customers show up to refill their freezer bag and talk about the family get-togethers where our beef was on their table is rewarding. And being able to explain that we are no different than thousands of other beef producers in the U.S. can be eye-opening for some.  
At the end of the day, DTC has its place in this new post-COVID world, but it's not for every operation or every producer. And it can add an interesting, albeit challenging, niche to the bank statement.  
Wilson is a graduate of LEAD 24.
Subscribe to receive top agriculture news
Be informed daily with these free e-newsletters
You May Also Like
---