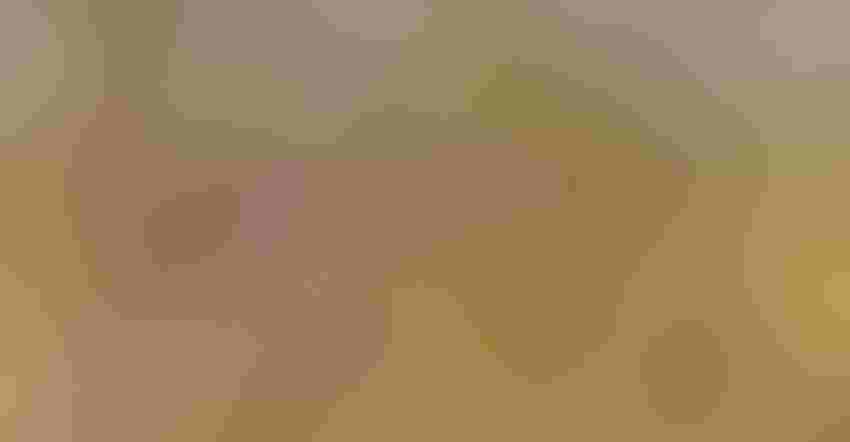 FOCUS ON FACTS: According to 2021 data from the Minnesota Board of Water and Soil Resources, about 22 million acres are in cropland for the state. Of that, 1.4 million acres are enrolled in grassland or wetland habitat programs.
lpweber/Getty Images
A recent Star Tribune article based on data provided by the World Wildlife Fund claims that nearly 2 million acres of grassland were converted to crops in Minnesota between 2012 and 2019. As a close observer of agricultural trends in Minnesota, this claim got my attention.
Wholesale conversion of Minnesota grasslands to cropland might indeed be cause for concern — if it were actually happening. Preservation of habitat and birds and pollinators, all mentioned in the mix of impacts to the growth of cropland along with water quality concerns, are important. However, a productive discussion on the topic needs to be founded in good statistics.
The WWF research is based on a very limited data set from USDA, along with satellite imagery not intended for this type of analysis. Essentially, the group looked at an out-of-focus picture. Given WWF's methods, it is surprising that it found anything.
What the data say
Let's look at more complete data from both state and federal sources. The Minnesota Board of Soil and Water Resources reports annually the number of cropland acres across the state, by county and the number of cropland acres enrolled in CRP, CCRP, CREP, RIM and WRP. That's a lot acronyms for different programs — all of which mean cropland is being used as either grassland or wetland habitat.
In 2012, BWSR reported a total cropland area of 23.1 million acres — 1.8 million of which were in one of the programs mentioned above, for a net of 21.3 million acres devoted to crops. In 2019, a BWSR report showed a smaller cropland area, 22 million acres, of which 1.5 million were enrolled in a land retirement program, for a net of 20.5 million acres. In short, if nearly 2 million acres of grassland were converted to cropland, how did cropland area decline by about 800,000 acres?
Along with the group's lamentations that grasslands are disappearing, the WWF analysis suggests the possibility of associated water quality declines — again concerning, if not for the fact that farmers are indeed making significant advances in their practices, and water resources are better for it.
The fortunate reality is that Minnesota farmers are leaders in protecting natural resources and addressing environmental concerns. As reported in the USDA's 2017 Census of Agriculture, the use of cover crops is growing, and less-intensive tillage practices such as no-till and strip till are being implemented on more acres.
Within agricultural circles, a great deal of time and financial resources are being invested in continuously improving the way we grow crops and livestock. We recognize the importance of preserving some natural spaces for habitat. It's about balance.
I would invite the WWF to be part of a more complete and balanced conversation on land use in Minnesota. It truly is an important topic.
A condensed version of this story was submitted to the Star Tribune as a letter in response to the WWF article. The newspaper chose not to publish it in a timely manner.
Formo is executive director of the Minnesota Agricultural Water Resource Center.
Subscribe to receive top agriculture news
Be informed daily with these free e-newsletters
You May Also Like
---