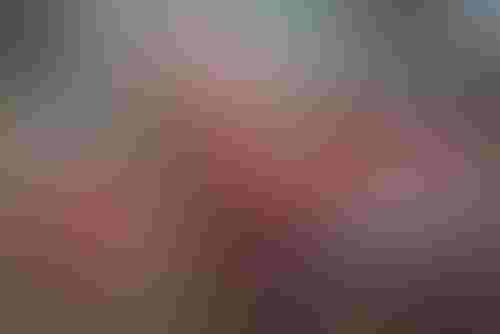 The other day, my younger children were busy making out their wish lists for Santa, before he arrived for a visit in Crofton. My son, who will be six years old in January, was so excited to meet Santa in person, that he forgot to give him the list that he'd worked so long and hard in developing.
I think most farmers in our neck of the woods aren't wishing for much more than we've been blessed with this year. We've had good crops, record pricing opportunities, and less snow and ice going into the early winter months than we've had in years.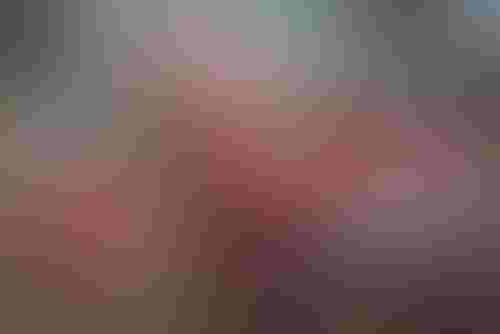 I'VE BEEN NICE: Maybe Santa will bring an item or two from my Christmas wish list for the farm this year.
Still, there are always things that we worry about, that keep us up at night, besides the jingle of Santa's sleigh bells. Here are some items on my Christmas wish list for Santa. I've been really good this year, Santa. Honest.
1)     Easing of the farm regulation frenzy. Almost every farm meeting I've attended this year, especially dealing with livestock, has centered around new federal regulations or proposed rules that ultimately cost farmers money, efficiency and time, with no guarantees of making the environment better or improving animal husbandry even a little bit. Common sense regulation is fine, but it would be nice if it were developed by someone who knew something about what it takes to make a living and raise a family on the farm.
2)     Some moisture for our farming friends to the south. We worry about farmers and ranchers in Texas and Oklahoma and other regions around the country who have suffered deeply this season because of drought. Those poor folks need some relief, and I'm sure they would prefer rain over snow and ice.
3)     Safety for family, friends and neighbors. Every year, farm accidents take loved ones from our midst. We pray that the upcoming growing season will be safe for farmers and ranchers and their families living in our communities.
4)     Continued profit potential. We all have bills to pay. We know that good financial times can turn on a dime, and that fact concerns many in agriculture who have lived through the 1980s. We hope and pray for continued good crops and pricing opportunities for our crops and livestock. We also wish for fairly stable input costs, just for good measure.
5)     A little appreciation from the folks who eat our food. It would be nice if urban customers would take the time to learn the truth about where their food comes from, instead of believing every poorly-researched story touting the negative aspects of agriculture today. It would be nice if they would take time around their tables to thank God for the bounty on their plates, and to maybe say a prayer for farm families who raise that food too. We aren't wishing for a ticker-tape parade or anything, but a simple appreciation for plentiful food and hard-working food producers would be nice, especially in a land where food is not only abundant and safe, but also very affordable.
6)     Good will toward men and women. We wish that some of the infectious generosity that folks in rural America are accustomed to could spread around the country and be shared among everyone, everywhere.
I know. We're not asking for much here, just a series of small miracles. On a personal note, while I'm wishing, I would like to wish all of your families a very merry and blessed Christmas and a happy, healthy and prosperous New Year.
Subscribe to receive top agriculture news
Be informed daily with these free e-newsletters
You May Also Like
---