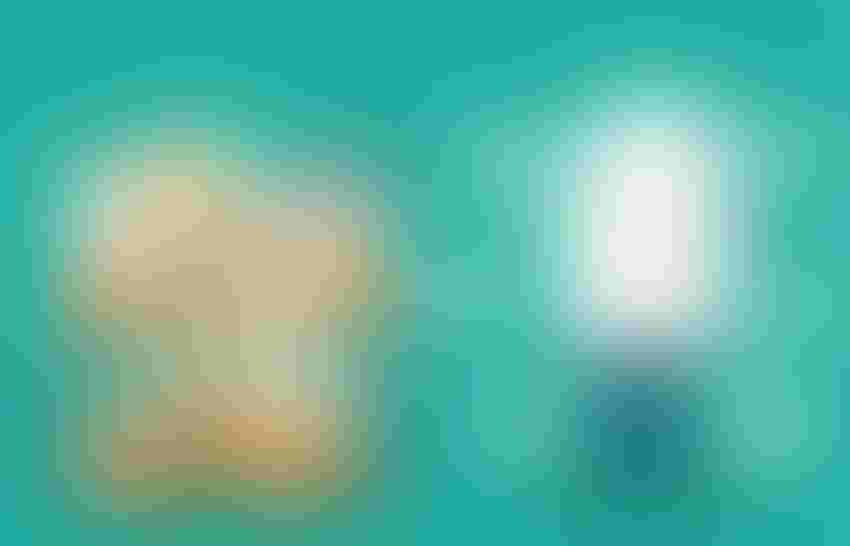 Drogatnev/iStock/Getty Images
Random musings as we slog through the sweltering heat and sweat-soaking humidity of the dog days of August:
• In an episode of the original "Star Trek" TV series, the Starship Enterprise was dispatched to Deep Space Station K-7 to guard a shipment of grain (quadrotriticale, whatever that might have been), which the Federation Undersecretary of Agriculture believed evil alien Klingons would try to steal.
That potential problem took a back seat, however, when an itinerant space trader gave one of the starship crew a cute, furry little animal that purred endearingly. The crew were captivated, and because "Tribbles" were born pregnant, soon every nook and cranny of the Enterprise was filling with cute, purring balls of fluff.
As a modern parallel, remember the early era of computers when futurists were predicting we'd one day be a paperless society? No need to print anything, it would all be digital, stored on floppy disks (remember those?) or a server, preserved forever and a day, accessible with only a few keystrokes or voice command.
Sure 'nuff, today everything — every spreadsheet, every e-mail, every Facebook/Twitter/Instagram post, every news item — is stored on hard disks or memory cards or servers somewhere, never to go away absent electromagnetic Armageddon. And yet we print billions and billions of hard copies of all those files that are stored digitally. Forests are constantly being harvested and replanted to feed the insatiable demand for printing stuff, much of which ends up moldering away in filing cabinets or clogging landfills.
• From the Bureaucracy is Alive and Well Despite the Draining of the Swamp Department: One of our editors was unable to attend a recent meeting on a topic of interest to farmers. Afterward, he phoned the key speakers to get the information they'd presented.
All were only too happy to oblige, except one. "Can't do it," said the government agency person. "I'm not allowed to talk to the media."
"But," our intrepid editor ever so logically pointed out, "you presented the information in an open public meeting, and had I been there I could have recorded it and reported every word you said. Yet, you're saying you can't now give me that same information?"
"Sorry," was the response. "The Big Boss says I'm not allowed to talk to the media."
• Am I the only one who's ever wondered why Cracker Barrel, which features a host of southern-type dishes, from fried okra to country ham with grits and redeye gravy to chicken 'n' dressing, has never had blackeyed peas on the menu? Can there be anything more quintessentially southern than blackeyed peas and cornbread?
And am I alone in wondering which Cracker Barrel marketing wizard decreed that chocolate cobbler, probably the best dessert they've ever had, bar none, should be banished from the menu in favor of frou-frou concoctions that have so little appeal I never even consider having dessert any more?
• How is it that certain words or phrases seemingly overnight become auditory clutter? A favorite now among government functionaries and TV talking heads is "optics," as in "the optics aren't favorable" for this that or the other. Too unimpressive, one supposes, to simply say, "Things aren't looking good for…."
Another ever-so-pretentious term I hear or read to the point of barfing is "redacted." Couldn't just use "edited" or "censored"?
•  And from the One More Step Toward Making Humans Obsolete Department: Now in final development stages by Robolab OÜ, a tech outfit in Estonia, is Yanu, described as a "fully autonomous artificial intelligence and robot-empowered bartending unit that serves drinks, handles payments, and identifies and communicates with clients." The space-agey compact design is pretty neat, comes in virgin white, shadow black, or royal red, and can serve up to 150 drinks per hour.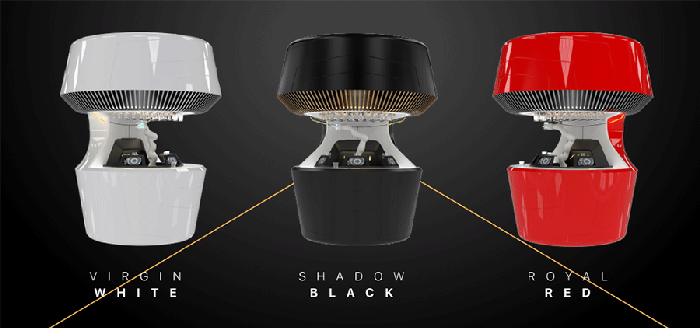 The accompanying blurb notes: "Yanu has a personality, a soul even. Its spirit can be sensed when taking your order. You converse with something that is almost supernatural, yet very real. Yanu is the perfect bartender designed to deliver excellence. Especially when serving a drink precisely to your liking." 
Yeah, but can it hand you a bowl of mixed nuts and light a cigarette for you? And does it expect a tip?
• Although official autumn is still a tad over a month away, combines are already rolling across the Delta. Was it not just a brief while ago those same crops were just emerging from the soil? Let's hope for bountiful harvests and a speedy resolution of the trade wars so farmers will have markets for their crops.
 
Subscribe to receive top agriculture news
Be informed daily with these free e-newsletters
You May Also Like
---