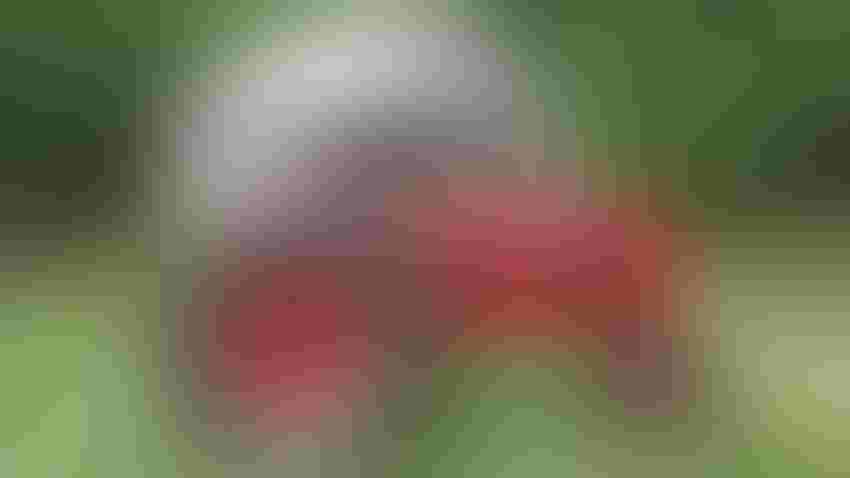 ALL IN THE FAMILY: This Farmall H was purchased by Dan Arnholt's dad and passed out of the family — sort of — before it came back into the family. Read the story here.
Dan Arnholt
This year marks the 100th anniversary of the Farmall tractor. The anniversary is triggering many to recall memories about their favorite Farmall tractors.
Dan Arnholt, Columbus, Ind., shares this story about his dad's Farmall H. Dan's son Clint farms in Bartholomew County, Ind., and operates a lime and fertilizer application business.
Here is Dan's story:
"Even after World War II, new agriculture equipment was rationed. Anyone wanting to purchase equipment signed up for a lottery at their local farm equipment dealer. The individual's name would be called and assigned a piece of equipment. The individual could buy it or lose the opportunity to purchase anything.
"In 1948, my dad, Floyd Arnholt, signed up for the lottery at Westermeier's Hardware. He won the right to purchase a Farmall H, which he did. He really wanted an M. A neighbor, Joe Howe, won the right to purchase a Farmall M, which he did. After a year, Joe decided the M was too large and used too much fuel. He approached Dad about trading the H for the M. Since this trade was private, it was not against rationing regulations. Both were happy.
"Dad used the M until 1960, trading for a Farmall 560. Joe used the H until 1968, when he retired. Dad bought the H at Joe's sale. Todd Howe, Dad's grandson, raked hay with it. When Dad retired in 2004, he sold the H to Todd, whose other grandfather was Robert Howe, Joe Howe's brother. The Farmall H has only been in two families' possession, both related to the current owner.
"Floyd Arnholt's grandsons, including my son, Cory, and Todd Howe, along with Floyd's great-grandson, Leighton Howe, restored the H in 2010 as Leighton's senior project for Columbus East High School. It is now used only for parades and tractor shows."
Subscribe to receive top agriculture news
Be informed daily with these free e-newsletters
You May Also Like
---