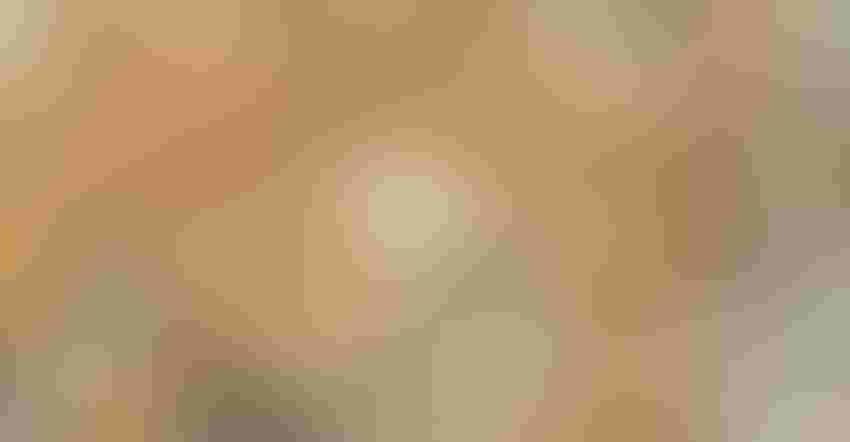 Most of the adjustments made by USDA in the November WASDE numbers were in line with what the trade was expecting, but it was the adjustments that it didn't make that could have significant impact on price movement as we turn the page into 2022.
For corn, USDA raised its corn crop estimate by 43 million bushels (mb) from last month, which was 12 mb more than the trade had expected based on the average pre-report estimate. USDA estimated corn production at 15.050 billion bushels, which is the second-largest corn crop on record behind the 15.148 bb 2016 crop.
National yield was increased by 0.5 bushels per acre to 177.0, which is a record if the number sticks. The state that moved the needle most was Minnesota which increased from 178 to 186 bpa. An interesting tidbit? The net of every other corn producing state would have had U.S. yield/production lower if you left Minnesota out of the mix. USDA chose to leave harvested area unchanged at 85.085 million acres. Domestic ending stocks were revised lower by 7 mb to 1.493 bb, which was a shade above the average trade estimate of 1.484 bb.
Ethanol impact
The only real change in usage was from ethanol, which was raised 50 mb. We think the odds are high that corn used for ethanol could be 100 to 150 mb, with strong ethanol margins driven by a worldwide concern about energy and the ability of crude oil to maintain $80/barrel values.
Corn used in last week's ethanol production is estimated at 105.48 mb. Corn use needs to average 100.258 mb per week to meet USDA's current estimate of corn for ethanol usage at 5.25 bb.
Even though USDA chose not to increase corn export demand in this week's revisions, we think exports may be understated by as much as 100 mb. Corn prices in China have pushed to multi-month highs despite advancing harvest and reports of a record crop. Wet weather slowed crop collection just as energy prices pushed up grain drying and logistics costs. New crop corn futures on the Dalian Commodity Exchange have rallied nearly 9% in the past month, to their highest since June, while key cash markets in the east and south of the world's second-largest corn consumer have climbed sharply in recent days.
With the run up in their domestic prices, it seems reasonable to assume that China will be buying more U.S. corn sooner than later. On the cash front, with harvest done across most of the corn belt, interior basis values are very strong, and we expect them to stay that way through the holiday season.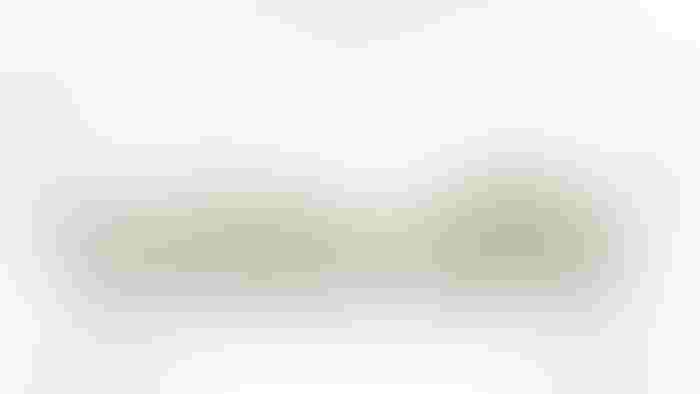 No bears for beans
As for soybeans, the report did not produce the bearish information the market was anticipating and priced in pre-report; the January contract made new fall lows before the release of the numbers. When the crop was revised lower, it caught the spec crowd all leaning the wrong way, and the market rallied approximately 50 cents in a few seconds after the number was released.
The anecdotal evidence on soybean yields was that the harvest was much better than anticipated, with many producers achieving record levels for their farms. The trade had been looking for the national yield to come in near 52 bpa, but USDA put the number at 51.2, .3 bpa lower than October's estimate. The USDA offset the lower production by lowering exports 40 mb. We feel that this was more than justified due to the slow pace of Chinese buying.
USDA also kept crush unchanged at 2.190 bb, 25 mb above the previous record crush of 2.165 bb. With reports of an amino acid shortage, specifically Lysine, we see feed rations increasing soymeal use between 10% and 15%; that, paired with extremely strong processor margins, should keep the crush pace strong.
We look for soy oil to continue to find support from high energy markets. The soybean ending stock number was projected at 340 mb, which was 20 mb above October's number but below the average trade guess of 362 mb.  
With the report out of the way, the trade's focus will be U.S. exports and the size of South American crops. We believe farmers should look at rallies as opportunities to increase cash sales for both new and old crop soybeans.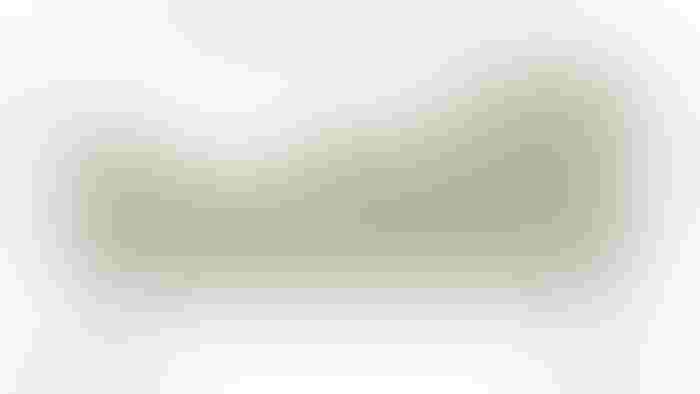 Wheat global stocks shrink
USDA raised total wheat ending stocks by 3 mb to 583 mb. This was achieved partly by reducing imports by 10 mb and exports 15 million bu. USDA raised Hard Red Spring wheat stocks 14 mb and dropped Hard Red Winter wheat 12 mb; Soft Red Winter wheat stocks dropped 1 mb.
As for world numbers, USDA estimated world wheat ending stocks at 275.8 million metric tonnes (MMT) vs. 277.2 in October. The bottom line remains that even with world production at 775 MMT, the market will see global ending stocks shrink from 295 MMT in 20/21 to 288 MMT in 21/22. This puts world stocks to use just over 36%, which is the lowest of the last eight years.
Projected stocks held by major importers and exporters at the end of the marketing year will be tightest since 2006/07, and only 5.2 MMT above those "bare minimum" historical levels. Russia, Ukraine, and E.U. have shipped wheat at a pace that forces them to step back. The estimated E.U. carryout is less than one month's usage.
Russia, the world's largest exporter, is taking aggressive measures to ensure it keeps more wheat supplies at home. Russia's export tax is now $70 mt, forecast to be near $80 next week and $100 by January, and the Russian Ag Minister has said there would be no backing off this program anytime soon. With the world's wheat supplies continuing to tighten, we believe breaks in this market will be well supported.
As always, feel free to contact me directly at 815-665-0461 or anyone on the AgMarket.Net team at 844-4AGMRKT.
The risk of loss in trading futures and/or options is substantial and each investor and/or trader must consider whether this is a suitable investment. AgMarket.Net is the Farm Division of John Stewart and Associates (JSA) based out of St Joe, MO and all futures and options trades are cleared through ADMIS in Chicago IL. This material has been prepared by an agent of JSA or a third party and is, or is in the nature of, a solicitation. By accepting this communication, you agree that you are an experienced user of the futures markets, capable of making independent trading decisions, and agree that you are not, and will not, rely solely on this communication in making trading decisions. Past performance, whether actual or indicated by simulated historical tests of strategies, is not indicative of future results. Trading information and advice is based on information taken from 3rd party sources that are believed to be reliable. We do not guarantee that such information is accurate or complete and it should not be relied upon as such. Trading advice reflects our good faith judgment at a specific time and is subject to change without notice. There is no guarantee that the advice we give will result in profitable trades. The services provided by JSA may not be available in all jurisdictions. It is possible that the country in which you are a resident prohibits us from opening and maintaining an account for you.
The opinions of the author are not necessarily those of Farm Futures or Farm Progress. 
Subscribe to receive top agriculture news
Be informed daily with these free e-newsletters
You May Also Like
---