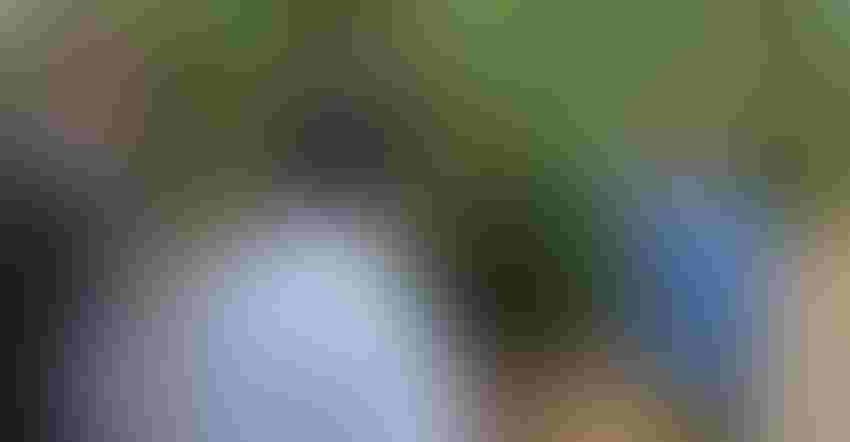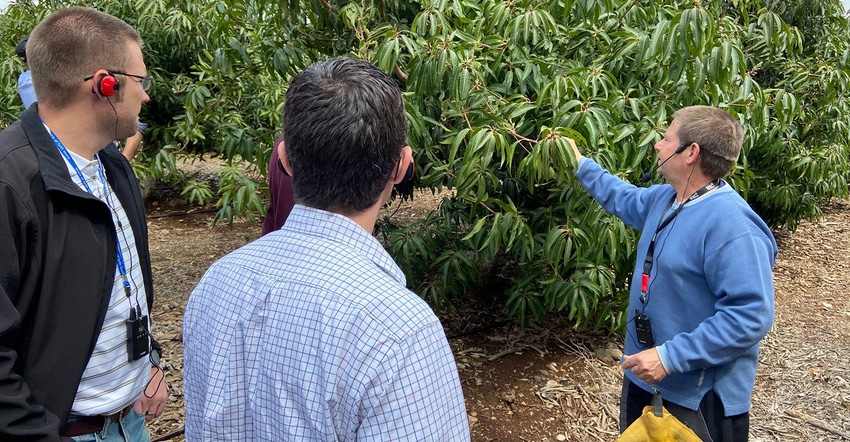 Mango production is discussed at Kibbutz Hukuk near the Sea of Galilee.
Illinois Agricultural Leadership Program
Earlier this month the Illinois Agricultural Leadership class (IALP) visited several establishments in Israel devoted to high tech agriculture. What an eye opener!
Israel is a country of 9.1 million people and only 1.2% work in agriculture. The number of arable acres in Israel is a little over a million acres. Yet, agricultural production in this small country has expanded 16 times, or more than 3 times the population growth.
However, agriculture's importance in Israel's economy has been falling. The class visited two communities known as the kibbutzim or moshavim. In one community this means everything is communally owned and each member's work benefits all.
As you might expect, there are some laggards and this idea has not worked out too well.
The Moshav is also a collective community but each farm family works its own land while purchasing and marketing are conducted cooperatively. The IALF class was introduced to Israeli agriculture by the Volcani Centre, an Israeli Agricultural Research Center. It serves as the research arm of the Ministry of Agriculture and Rural Development.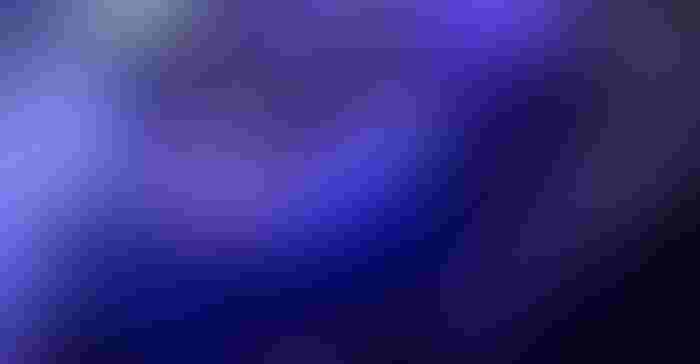 IALP Class of 2020 members utilize a simulator to examine technological advances for the future at the Peres Center for Peace and Innovation in Tel Aviv.
Astounding tech
The technology shared with the class was astounding. For example, Israel's milk cows produce the largest amounts of milk per animal in the world. Another claim was the cherry tomato was an Israeli invention. While this claim is not exactly true (the cherry tomato was developed in Central America in the 17th century), Israeli researchers did develop the modern cherry tomato varieties now commercially popular all over the world.
Most of the farms we viewed were semi-arid and quite rocky. Water shortage to these areas has now been alleviated to some extent because the Sea of Galilee has been tapped to transfer water from the north of Israel to the south.
Israeli Prime Minister Benjamin Netanyahu is a national proponent of agriculture technology. As the IALF class noted, Israel is not a good place for farming given its conditions. Yet, Israel produces 95% of its food and imports grain, oil seeds, meat and coffee. We were told that America is the global leader in agricultural technology, but that Israel has the second most important ag tech industry. Israel was ranked no. two by the Economic Forum's Global Competitiveness Report.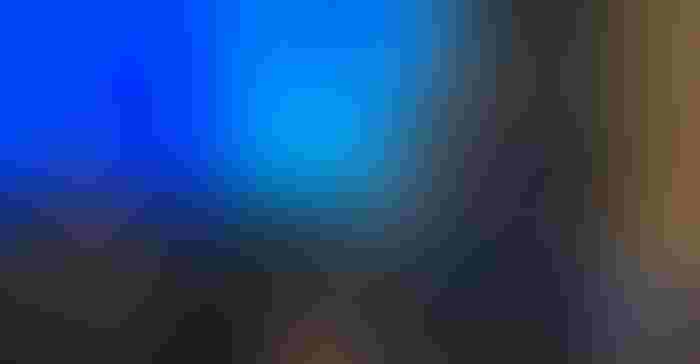 Ben Yuron, Business Development Manager of Start-Up Nation Central, briefs IALP fellows on new initiatives and business creation at their headquarters in Tel Aviv.
Tech boom in Israel
There is an agriculture technology boom in Israel. In 2018, for example, Israel was the home to approximately 530 ag tech companies. The IALF class was exposed to an organization called Start-Up Nation Central, whose staff explained how the Israelis drained the swamps and literally made the desert bloom. Israeli ag startup companies focus on smart irrigation, pest management, drones and UAVs picking fruit, crop protection and fertilizer, machinery and robotics, and irrigation and water management.
There are literally hundreds of established and young startup ag companies in Israel. Illinois leaders heard that while Israel's agri-tech footprint may be small, it is very impressive when you consider Israel's population.
One fascinating company visited was Netafim. It irrigates over 20 million acres of land around the world and has produced more than 150 billion drippers for approximately 2 million farmers. Netafim claimed it introduced the world's first drip irrigation system in 1965. The company claims it is in more than 110 countries around the globe, including the United States. Several technologies developed by this company keeps contaminated water from getting to a plant and has the ability to deliver precise amounts of nutrients to plants.
A visit to Israel's Golan Heights demonstrates the incredible tenacity of Israeli farmers. Even in this highly militarized area next to Syria, Israeli agriculture was flourishing.
Agriculture technology has clearly given Israel an edge as has its market-oriented approach.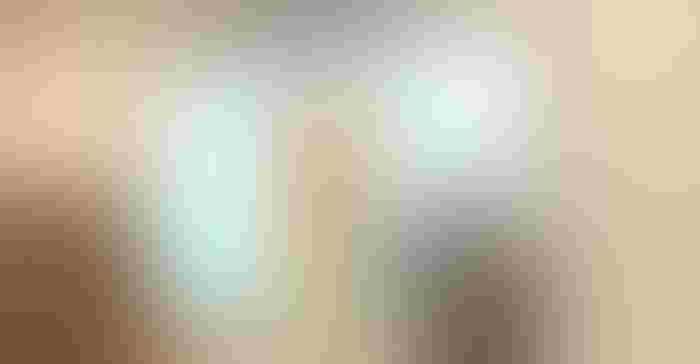 Eylon Sorek, CEO of Skyx Solutions, discusses drone technology innovation for Israeli agriculture.
The opinions of the author are not necessarily those of Farm Futures or Farm Progress. 
Subscribe to receive top agriculture news
Be informed daily with these free e-newsletters
You May Also Like
---