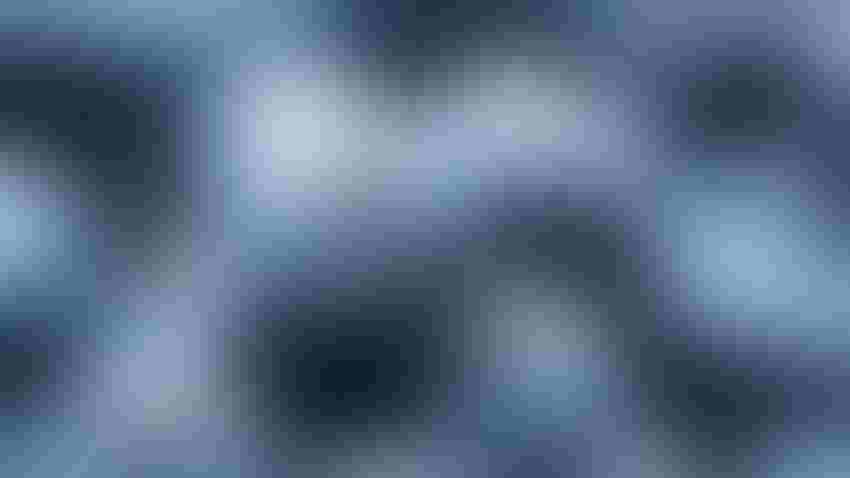 Mississippi's largest fruit crop is the blueberry.
Getty Images
Depending on which of the various assessments of the state's blueberry production one adheres to, Mississippi either ranks 9th or 10th in the U.S. The state is generally not considered one of the top blueberry producing states, but it does harvest a substantial amount of blueberries. Estimates place the 2022 crop at near 2.5 million pounds.
Now, there is an effort afoot in the state to make sure the sweet fruit has its proper place in the sun. The Mississippi State House passed a bill in early February to make the blueberry the state fruit. The bill moved on to the Senate. Legislators apparently were spurred to action following a lobbying effort by a fourth-grade class in Madison County. After all, blueberries are the most prolific fruit in the state with more than 2,000 acres in production.
If the bill indeed becomes law this year, Mississippi will join New Jersey, a major producer of Highbush blueberries, as the only two states honoring the fruit in this manner.
Eric Stafne may know more about blueberries than anyone in Mississippi. He is an Extension and research professor at Mississippi State University specializing in fruit crops. All signs point toward a good crop this year, he said, barring the dreaded late freeze.
"Early on in the season, it always looks pretty good as long as you aren't expecting a freeze," Stafne said. "We still have a bit of time to go for a potential last freeze. Overall, it looks to be a potentially good crop."
Blueberry farms are scattered around the state, but there are two clusters. One is in the Southeast corner of the state near the Alabama border in a region including Wayne County. The other concentration is south of Hattiesburg in Pearl River and Forest counties. Most blueberry farms are on the small side, with the largest being around 200 acres.
Stafne described the 2022 crop as being "fair." An untimely significant rainfall resulted in a lot of fruit splitting, something he said has happened often over the last few years.
"Mississippi is a good place to grow blueberries," Stafne said. "The market has changed substantially over the last decade or so. For a long time, our growers were almost exclusively serving the frozen market. Now, that market has a glut of fruit. We grow Rabbit Eye blueberries mostly and they're not as desirable as Southern High Bush, so we've had a lot of switching over to the fresh market."
Stafne conducted workshops for blueberry growers in January. Topics included how to deal with pest problems and how to avoid rainfall-induced splitting of berries. As for the effort to honor blueberries, it's a logical proposal, he said.
"As far as fruit crops, blueberries are the largest production-wise in Mississippi and they grow well, Stafne said. "We also have several species of wild blueberries."
Subscribe to receive top agriculture news
Be informed daily with these free e-newsletters
You May Also Like
---