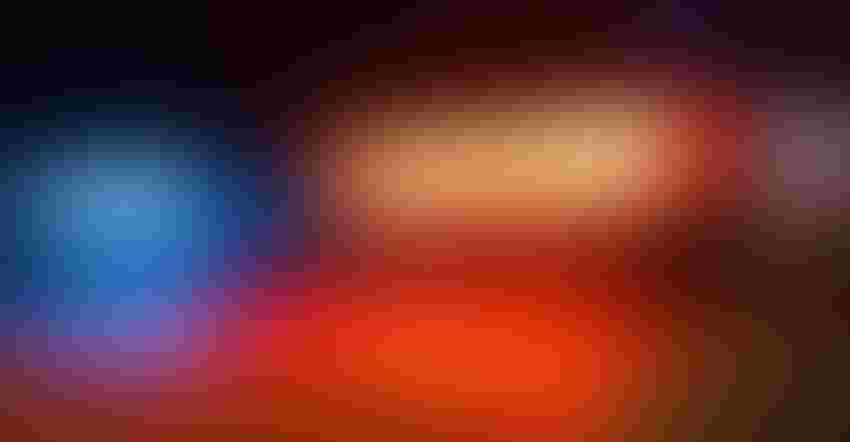 FARM DEATHS: Six farmers in North and South Dakota lost their lives in equipment or grain bin accidents this year.
Daniel Tadevosyan/Getty Images
It has been a deadly first half of the year on North Dakota and South Dakota farms. Six people have died in grain bin and equipment accidents since Jan. 1.
On Feb. 9, Robert "Bobby" Schmit, 25, was killed on a farm near Oakes, N.D. According to news reports, Dickey County Sheriff Chris Estes said Schmit was one of three people trying to unload 20 tons of cattle feed from a semitruck trailer. The trailer was tilted at a 45-degree angle and its hatch would not open due to an electrical issue.
Schmit reportedly went in between the trailer and cab of the truck to fix the issue. But when he fixed the wiring, the hatch came open and poured out a large amount of feed at once. The force was so strong it pushed the trailer forward, crushing Schmit and killing him nearly instantly, Estes said.
Schmit and his wife were about to celebrate their six-month anniversary.
On Feb. 17, Christopher Bauman, 27, of Elkton, S.D., died in a bin of corn. Bauman had been emptying corn from the bin, according to the Brookings County sheriff's office.
Officials told reporters they did not know why he entered the bin. Local fire crews removed sections of the silo to quickly remove the corn and reach Bauman, the sheriff's office said.
Bauman worked with his father and brother on their family farm. According to his obituary, two of his favorite jobs were baling hay in the summer and cornstalks in the fall. He loved his J.I. Case tractors.
On Feb. 26, Richard Volk, 80, of Webster, N.D., perished in a grain bin. He was working atop a bin of wheat on his family's farm. Officials believe he fell into the grain, though it is not clear exactly what happened.
"It's the simple fact that nobody saw what happened," said Ben Myrum, Ramsey County sheriff's deputy.
When other workers on site realized they could not find Volk, they called for help. The Devil's Lake Rural Fire Department eventually removed Volk's body from the bin after cutting holes in the sides to remove the grain.
Volk was an avid traveled. He had been to Argentina, Colombia, France, Germany and Ukraine.
On April 16, Thomas Littlefield, 56, New Town, N.D., died when the skid-steer loader he was driving overturned. He was found around 7 p.m.
The Mountrail County sheriff told the media it appears he was moving rotted grain and his skid steer flipped while he was moving up a small grade. He was pinned in the cab.
A gifted athlete, Littlefield was a member of the New Town 1980 State Class B Boys Basketball Championship team. His obituary described him as a quiet man with a sly grin and a quick wit who loved music. There was always a radio on in his shop and home.
On June 10, Lori Kay Metz, 56, of Montpelier, N.D., became trapped in a bin of sunflower seeds at the Glinz Farm near Pingree, N.D.
News reports said other workers at the farm cut holes in the side of the bin to try to free her. Fire and rescue crews had to cut more holes once they arrived. They eventually freed the woman and medics performed CPR, but she died at the farm. She was wearing a harness at the time of the accident, but it was not attached.
A wife, mother and grandmother, Metz loved outdoor activities — long walks with family, shooting sports, canoeing, fishing, swimming and scuba diving.
On June 15, Thomas Shirek, 50, of Park River, N.D, died in a grain bin accident. Walsh County Sheriff Ron Jurgens said Shirek apparently entered a grain bin shortly before 3 p.m., presumably to break up a crust that had formed on the top of the canola. Other workers on the farm called 911 at 2:57 p.m.
First responders arrived on the scene near Adams, N.D., at 3:05 p.m. After extricating Shirek from the bin, he was transported to First Care Health Care in Park River, where he was pronounced dead at 4:45 p.m.
I knew Shirek. I had met him and his brother, John, just four days before. I was there to interview them about the impressive grain handling and storage system they had built over the years. We walked around the big bins shining brightly in the morning sun, admiring them, not knowing that in four days Tom would die in one.
Six farmers. Six lives cut short. Men and women with hopes, dreams and plans. They will be missed.
Farm safety resources
Find helpful resources and information about farm safety by visiting the North Dakota State University Extension's website or the South Dakota State University Extension's website.
About the Author(s)
Subscribe to receive top agriculture news
Be informed daily with these free e-newsletters
You May Also Like
---