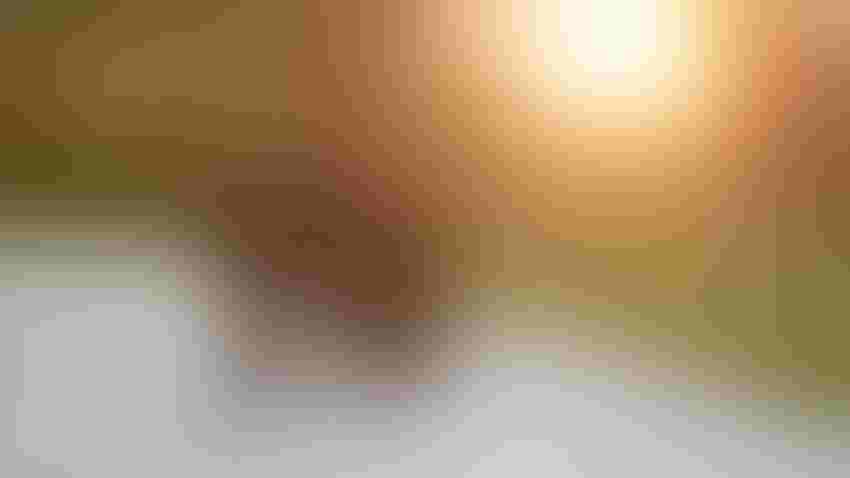 LEARNING TO DO: Learning the FFA creed helps young people think about what's important and why. What leadership from themselves and respect from others legitimately means. And that working on a good farm really is pleasant when you can watch a beautiful sunrise as you feed calves in the quiet peace — all before school.
Holly Spangler
We rolled in the other night somewhere after 8 p.m. but before 9. My youngest and I were just back from an FFA creed practice. We drove there and back talking answers to questions.
"How do you interpret the joys and discomforts of agricultural life?" Honestly, it's a long list.
"Is there a promise of better days in the future of agriculture?" Sure hope so.
She shared about losing a calf that she wanted to show. I mentioned its real purpose and loss to the herd. She agreed. Worked that into her answer.
That same night, her older siblings were hard at work on scholarship essays. Deadline: midnight. Plenty of time. So much time. Can't imagine where they've learned to live by a deadline.
They were filling out the same scholarship application, which put them in a pool for several possible ag scholarships. The main essay question: Describe a time you took a risk instead of playing it safe; would you do it again? Why or why not?
They both needed ideas on what to talk about. Jenna texted asking whether to write about ramping up her ice cream business during the pandemic or losing (and fixing) her teeth. She went with ice cream. Ice cream's always the right answer.
Later, she reflected that she'd normally just think about those events as slightly more exciting things that have happened in her life. Not so much as challenges or risks she took — until she had to mine her past for an essay, that is.
Turns out, safe would've been shutting down the homemade ice cream business until the pandemic lifted. Risky was learning to make ice cream cakes, delivering door-to-door pints, going to Scoop School and investing in a commercial ice cream machine. But it paid off.
Nathan had his own idea: His risk was planning a massive booth for his business at our CEO trade show. 10 pallets. 8 feet tall. 15 feet wide. 500 pounds of John Deere tractor weights for counterbalance. Four sets of cornhole boards, hanging. Remote-controlled lights on each one. Not enough sleep for three days before.
Safe would've been average. A table and a set of cornhole boards on the floor.
Big risk brought big return. People walked in and their eyes lit up. And then he turned on the lights. And took $1,400 in orders.
Midnight deadlines
Very few young people would say to you or me, "Yes, I love filling out scholarship applications and writing essays! That's because I learn so much about myself in 500 words or less!" No. Absolutely not. Especially now.
January to March is scholarship season, and for a high school senior, it's basically a part-time job. That's especially true in ag, where this blessed industry shows up big time to support kids in ag. All those applications require essays. So much writing, so much reflecting. Throw in a few FFA record book deadlines, and you've probably got some real stressed farm kids at your house, too.
But down deep, they do learn stuff. The right essay question (with time and distance) points out how that super hard thing they did was actually a risk that paid off. And the next super hard thing probably will, too.
Or at the very least, they figure out if they perform well under pressure and on a deadline. Like mother, like daughter. And that's something.
Tracking agricultural experience
And those FFA record books. Since the dawn of time, has there been anything more complicated, confounding or rewarding than FFA record books? Tougher still than a too-late creed practice and a tired 14-year-old who may have shed tears and joked that E.M. Tiffany could eat her shorts. (I don't think she meant it, Mr. Tiffany. Not deep down.)
Deep in AET (the Agricultural Experience Tracker), Nathan has asked his dad question after question about fungicides and profitability, about interest rates and marketing grain, about insects and weed pressure.
In those questions, the boy is becoming a farmer.
We encourage our kids to do certain stuff in agriculture, like participate in FFA, learn the creed, apply for scholarships, finish the record book, work in agriculture. But it's funny how all those things really work hand in hand.
That's the idea, right? Teach them to learn, straight from the FFA motto.
Learning to do, doing to learn, earning to live, living to serve.
It's one more way agriculture is building better young people.
Got a good FFA record book or scholarship story? Email [email protected].
Subscribe to receive top agriculture news
Be informed daily with these free e-newsletters
You May Also Like
---