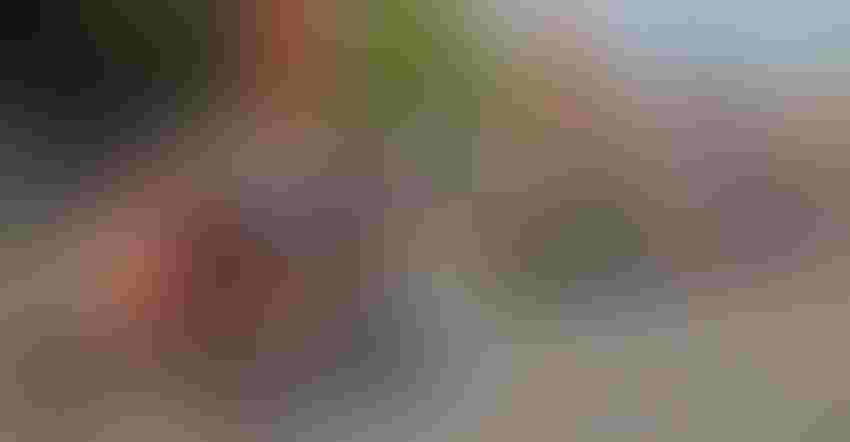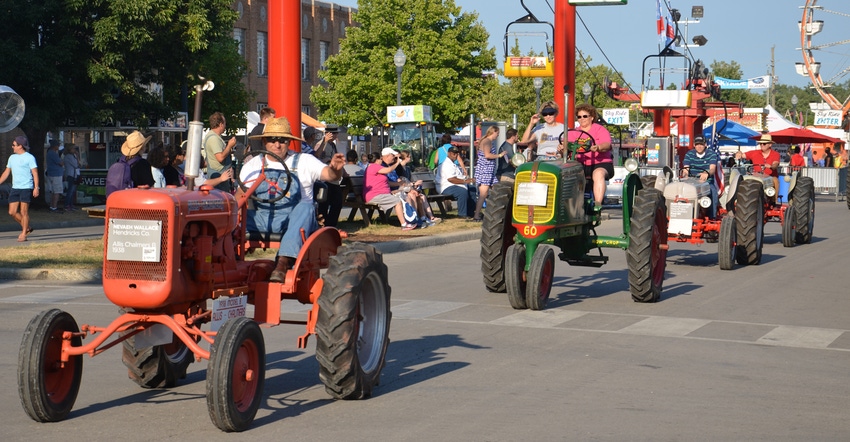 GREAT MEMORIES: Both those who participate in and those who watch the daily Indiana State Fair parades enjoy this activity.
Tom J. Bechman
Sometimes you don't miss what you have until you don't have it anymore. With the Indiana State Fair canceled for 2020, maybe that is why I am waxing nostalgic, thinking about the things I enjoy at the fair and will miss. I'm guessing some of these are on your list, too.
Here are the top five things I will miss:
1. Putt-putt golf at the FFA Pavilion. I haven't played that many times, but I have helped set up the course occasionally in the days before the fair. I've also help set up other exhibits, and I will miss those, as well. The exhibits vary each year and are developed by the Indiana FFA state officers. Those exhibits have introduced me and others to vertical indoor farming and a host of other things. But not this year. Kids will no doubt miss the FFA petting zoo.
2. Threshing machine demonstrations at Pioneer Village. They came alive last year when the Purdue Ag Alumni Association unveiled the rebuilt Red River thresher, looking brand-new. We snapped a few pictures as people threw the first bundles into the rebuilt thresher. The crowds to watch threshing don't seem as big as when I was a youngster attending the state fair. Perhaps people today have forgotten, or never knew, what threshing was about. It helped build community and was the epitome of hard work. Hopefully, the rebuilt thresher will get a workout again in 2021, and more people will stop to watch.
3. Draft horse hitch competition. Thousands flock to see these competitions each year. Watching teams of six draft horses of various breeds on display makes you appreciate the majesty of horses. It's hard not to be drawn in, watching the teams go by — each one with a different wagon and different colors, but all majestic. There will still be some draft horse hitch competitions around the Midwest this year, but the cancellation of several state fairs means fewer people will get to enjoy them.
4. Food, food and more food! This must be on everybody's list. Whether it's fried veggies or a milkshake from the Dairy Bar, everyone has a food they like that they can usually only get at fairs, and sometimes only at the state fair. For me, it's Ben's Pretzels. You can now find them at a few other locations, but this special soft pretzel, originating from Shipshewana, Ind., is a must-have treat whenever I visit the north side of the fairgrounds.
5. People and connections. You never know who will find at the Indiana State Fair. Perhaps it will be somebody you haven't seen in a long time who lives at the other end of the state. Maybe it's someone from your own county whose kids show animals there. Several Indiana Prairie Farmer stories you read each year originate through connections I make with an old or new acquaintance at the state fair. You won't be seeing those stories this year, so we will look for other ways to find unique ideas.
Fairs are about a lot of things. First and foremost, they should be about people. The Indiana State Fair should be about agriculture, farmers and, above all, 4-H and FFA members. Not seeing their shining faces this year will perhaps be what I miss the most.
How about you?  
Comments? Email [email protected].
Subscribe to receive top agriculture news
Be informed daily with these free e-newsletters
You May Also Like
---