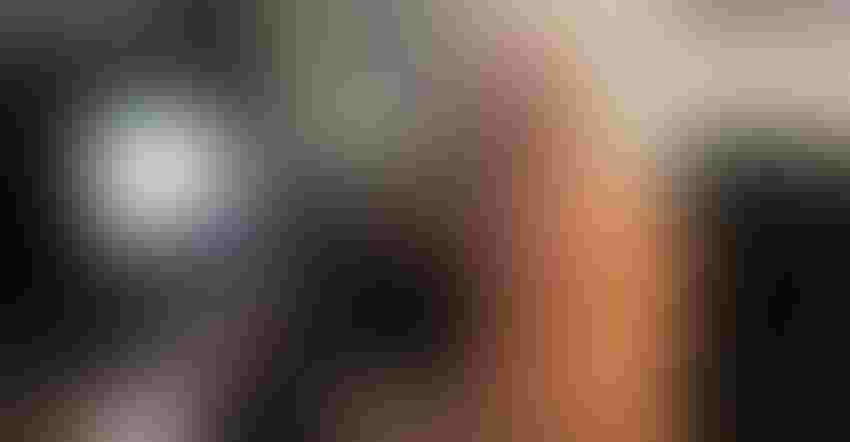 After 42 years, no regrets about career choices.
Pat Smith
Forty-two years ago today, June 19, was my first day with Farm Press and by noon I was trekking through research plots at the University of Kentucky looking at weed control plots. I had no idea what I was looking at.
I somewhat jokingly tell colleagues that I have managed to stay employed by the same company for more than 40 years through the sleight of hand maneuvers of smoke and mirrors. Which is to say I often still don't know what I'm looking at.
The funny sounding names of herbicide active ingredients weed scientists were rattling off on my first day as a Southeast Farm Press writer sounded more like a foreign language than any vocabulary I learned in grad school as an English major.
I was as green as the newly emerged cocklebur, ragweed and hemp sesbania we observed in test plots. I was rescued, however, by patient, knowledgeable and kind Extension and research scientists who took time to explain what they were talking about. And they did so without making me feel more stupid than I already felt.
I have found that same understanding to be a common denominator among ag scientists throughout my career. As I said, I still encounter words, phrases and concepts that I don't understand. Chemistry, machinery and policy tend to stretch my mental capacities to the limit. Somehow, I still manage to admit my ignorance and rely on the kindness of scientists and other professionals to "splain" things to me. To them all, I offer a heartfelt thank you for four decades of instruction, patience and, to many, friendship.
It's been the same with the hundreds of farmers who have agreed to talk to me over the course of my career. I've never thought about doing interviews as such. I do ask a lot of questions and take a lot of notes but at the end of a farm visit I always seem to think we've just had a nice conversation.
And I have left few farms without thinking as I drove away that I had not only just gotten the necessary ingredients for a good story but also that I had just made a new friend.
I consider myself a fortunate man to have friends scattered across rural America from the Southeast to Southwest and a whole lot of acreage in between.
It's no secret by now that I am retiring in just a few weeks. I'm not exactly sure what I'll do when I get up in the mornings without a deadline to meet. I'll figure that out, probably on a nearby trout stream.
I'll talk a bit more about that in a few weeks. Today, I want to celebrate my anniversary. Joining Farm Press wasn't an easy decision. But it was the best career move I ever made.
Subscribe to receive top agriculture news
Be informed daily with these free e-newsletters
You May Also Like
---